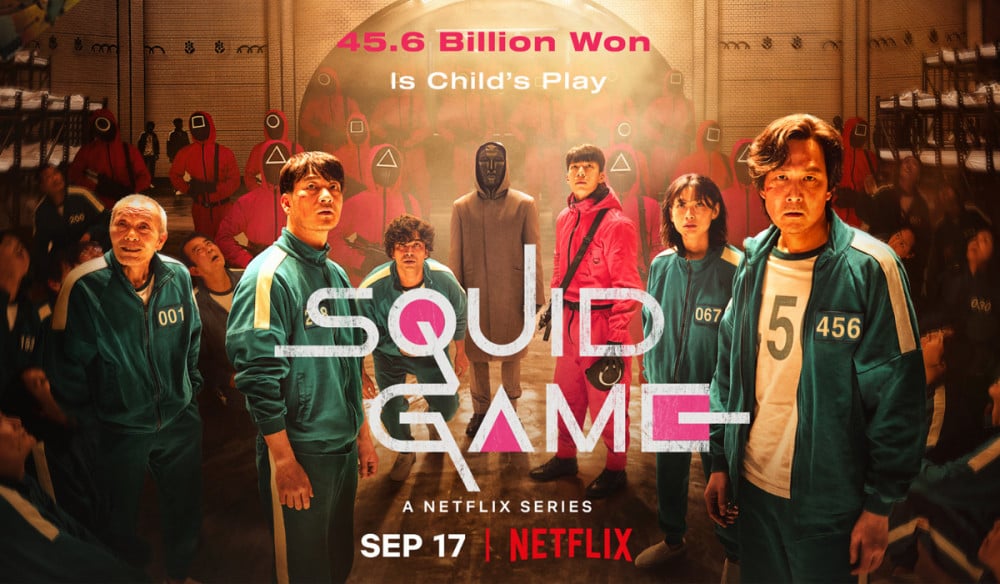 Ted Sarandos, the co-CEO and the head of content at Netflix, stated that 'Squid Game' is on its way to becoming the most popular show on Netflix yet.
According to the co-CEO, 'Squid Game' is ranking at number 1 on Netflix all over the world. On September 27, Sarandos stated at the Code Conference in Los Angeles, "There's a show on Netflix right now that is the No. 1 in the world, like everywhere in the world. It's called Squid Game. Squid Game will definitely be our biggest non-English language show in the world, for sure."
In addition, news media outlet CNET also stated, "Sarandos didn't specify the metric used to gauge Squid Game's popularity. Traditionally, Netflix ranks the popularity of its originals by counting how many people watch a title for at least two minutes in the first 28 days of release. If Sarandos is using this standard metric, Squid Game would be overtaking Bridgerton -- a racy Regency-era drama released late in 2020 -- as Netflix's most popular series. It would also overtake Lupin, a French heist series that is Netflix's most-watched non-English language series yet, and No. 2 most-watched series generally after Bridgerton."
In fact, 'Squid Game' is expected to beat out the top five most-watched series on Netflix as the total number of account viewers continues to climb by a staggering amount. The popular Korean show is expected to beat out the top five shows such as 'Bridgerton: Season 1' (82 million), 'Lupin: Part 1' (76 million), 'The Witcher: Season 1' (76 million), 'Sex/Life: Season 1' (67 million), and 'Stranger Things: Season 3' (67 million).
Meanwhile, 'Squid Game' depicts the story of individuals who are in a severe financial struggle being invited to a mysterious game. They are brought to a secret place where they play childhood games to win a large lump sum of money at a very high cost if they lose. The show has already gained a large number of fans all across the globe, as many are drawn to the compelling story.