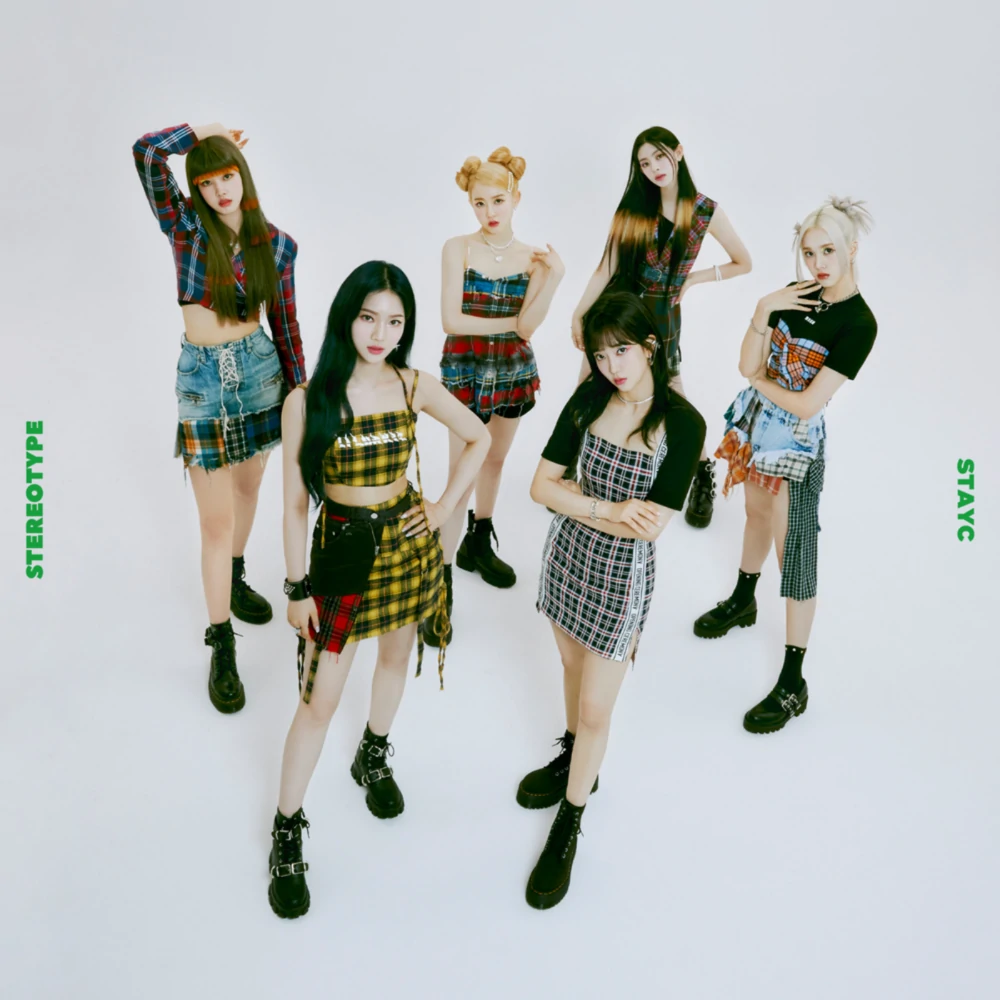 [This review reflects the opinions of the author and not necessarily those of allkpop.]
Track List:
1. STEREOTYPE
2. I'LL BE THERE
3. SLOW DOWN
4. COMPLEX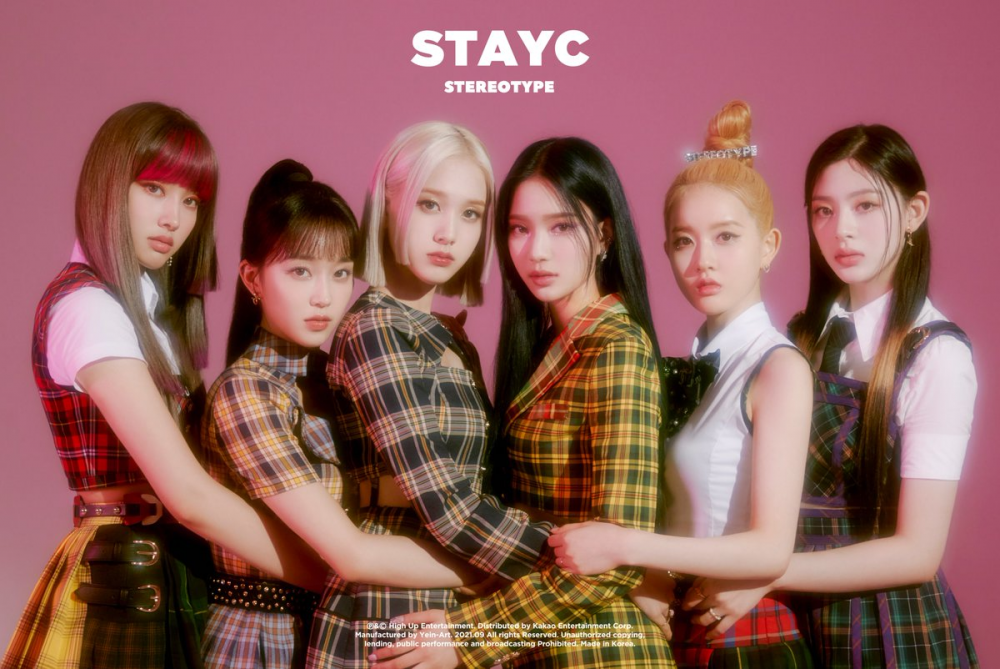 Marking the group's debut mini-album, STEREOTYPE features 4 brand new songs from K-Pop's freshest faces, STAYC. This rookie group has made waves ever since their debut, and they continue this domination with their first mini-album. The group chose aptly titled "STEREOTYPE" as their title promotion. "STEREOTYPE" seems as though it will follow bubblegum pop to a T, but a much more refined chorus really brings a layer of excellence to the single. Opting for mid-tempo rather than overstimulation, "STEREOTYPE" is the perfect seasonal accompaniment to the turn of Autumn. Youthful, fresh, and cute, STAYC develops their signature sound with "STEREOTYPE."
The group showcases a slower and more refined side to them with "I'll Be There." Opting for sultry and meaningful vocals and well-timed harmonies, the song is mid-tempo with a reassuring 'I'll be there' from the group. A cute love song with sweet lyricism, "I'll Be There," is an age-appropriate hit for the group.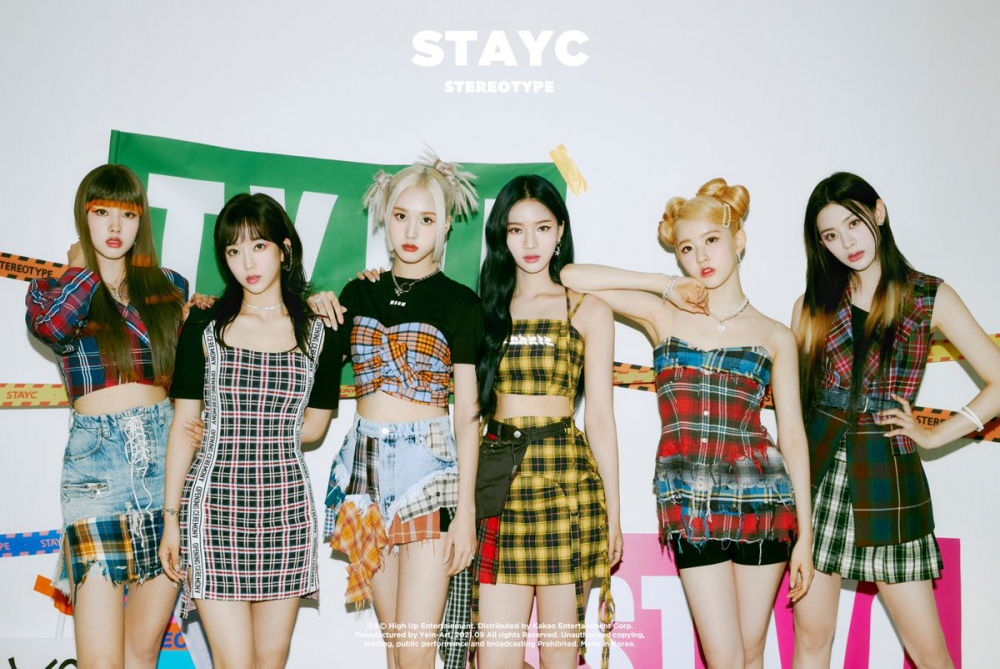 Aside from the title, "SLOW DOWN" is a must-listen from STAYC's first release. With a booming bass beat and pop sensibilities, this track is somewhat tropical house and future bass-inspired. There's a chic aspect to this song that gives it an overall addicting feeling of freshness. The chorus really picks up the song's tempo, and I can see this song resonating well in front of a live audience.
Rounding out this four-song release is "COMPLEX." Opting for a natural acoustic guitar, this gentle pop song isn't quite a ballad but isn't quite mid-tempo either. The chorus for "COMPLEX" has an intriguing progression that begs the question- is it necessary? Regardless of the answer, this final conclusion to the group's successful debut mini-album is a focused and passionate display of their hard work as a unit. "STEREOTYPE" and "SLOW DOWN" are my go-to recommendations from this release.
MV REVIEW
STAYC are the queens of fresh-faced vigor! "STEREOTYPE" is reflective of the group's youthful charm and showcases their charismatic personalities well through colorful and vibrant concepts. All members are styled in a carefree and trendy way, giving this new generation of idols an ultra-chic look. STAYC looks like they are having fun in the MV shooting, and it reflects that in the finished product. STAYC has been able to make a signature look, sound, and appeal within a few comebacks- an impressive feat! Though a "school-era" themed MV isn't the most original, the group manages to make it feel original with their unique appeal.
MV SCORE:
MV Relevance…..8
MV Production…..8
MV Concept……..8
MV Score: 8.0
ALBUM SCORE:
Album Production…...9
Album Concept……...8
Tracklisting…………...8
Album Score: 8.33
Overall: 8.17