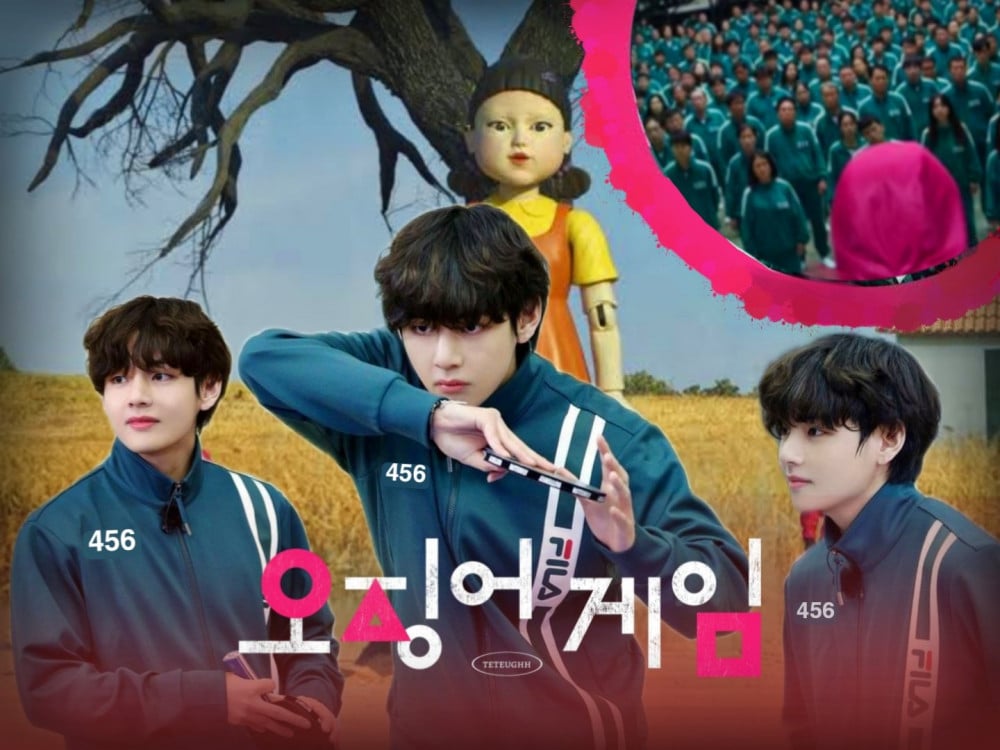 'Squid Game' fever has taken over the world as k-drama lovers all around the globe are ecstatic about the popular Netflix series. The show currently tops the global rankings on Netflix Inc., and is the first Korean drama to claim the No. 1 spot in the U.S. on the service
However, BTS's V has emerged as one artist that fans can't wait to see act in the popular series. Multiple edits of V have gone viral on Tiktok and Instagram as fans can't help but associate their favorite actor with their favorite series.
V is known for combining his brilliant acting skills with his high level of intellect and often shines the brightest during RUN BTS mind-games. It is only natural that fans see V as not only a participant, but a possible winner of the Squid Game.
A post trended on Nate with 46k views as Korean public strongly demanded V to be included in the cast. Moreover, several edits of V as a participant went viral on Tiktok and Twitter. One edit gathered more than 5.1M likes and amassed 30M views in just 2 days on Tiktok!
Fans wait actively for the return of Actor V and his edits going viral so often clearly demonstrates how much Actor V is loved. V is the most in-demand actor in Korea right now, with drama companies ready to offer him more than what South Korea's highest paid actor, Kim Soohyun, makes.
The question is, will HYBE listen to what the public wants and let Kim Taehyung return to acting soon?