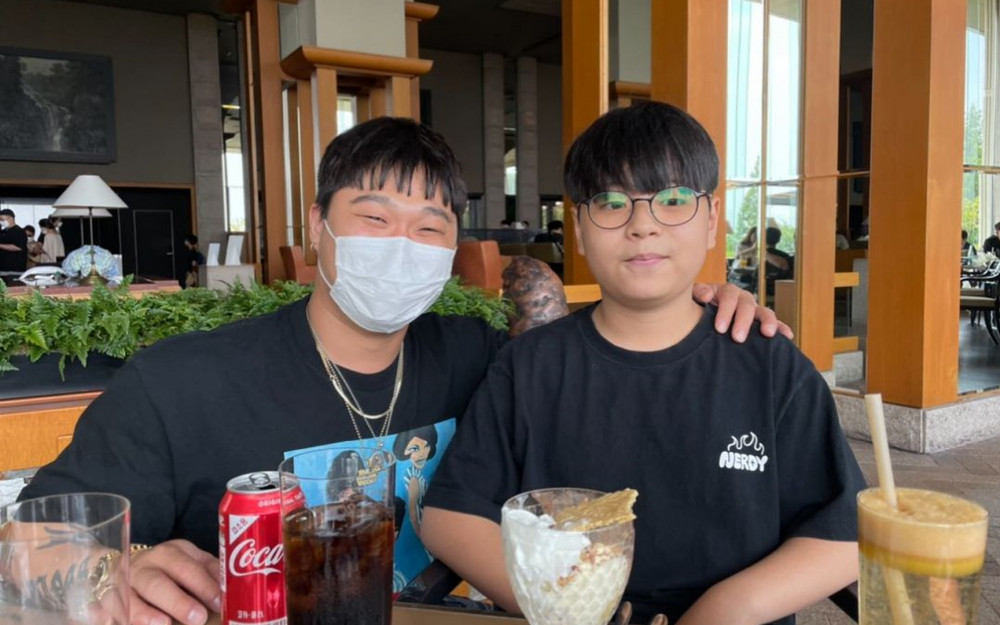 Rapper Swings showed his ambition to recruit a young rapper to his label as he personally traveled to Daegu to meet a young rapper.

On August 2, Swings introduced 13-year-old Yuleum, an elementary student rapper, as the new artist that joined his label at Wedaplugg Records. Swings explained on his Instagram, "He's an elementary school student but does everything by himself from producing to music video filming, editing, songwriting, and rap. I'm not exaggerating but I went to recruit him to my label as soon as I listened to a minute of his music."

Swings continued to explain, "I sent him a direct message and asked him where he lived. He told me lived in Daegu...lol. I contacted his parents and went to see him right away with Sewoo."



The rapper continued to say, "Aside from joining our label, I am so happy and proud that another wind will blow in the music industry. Please show a lot of love and support to our Yuleum. And just have a listen!"
Yuleum also wrote on his social media, saying, "Thank you for trusting in me and I will enjoy making music." In fact, Yuleum has been posting his music on Soundcloud and YouTube. He has already surprised many people with the music he has been sharing up until now.
With an upbeat tempo and refreshing melody, Yuleum's music automatically makes listeners dance. Swings announced that Yuleum will be releasing his mixtape soon.