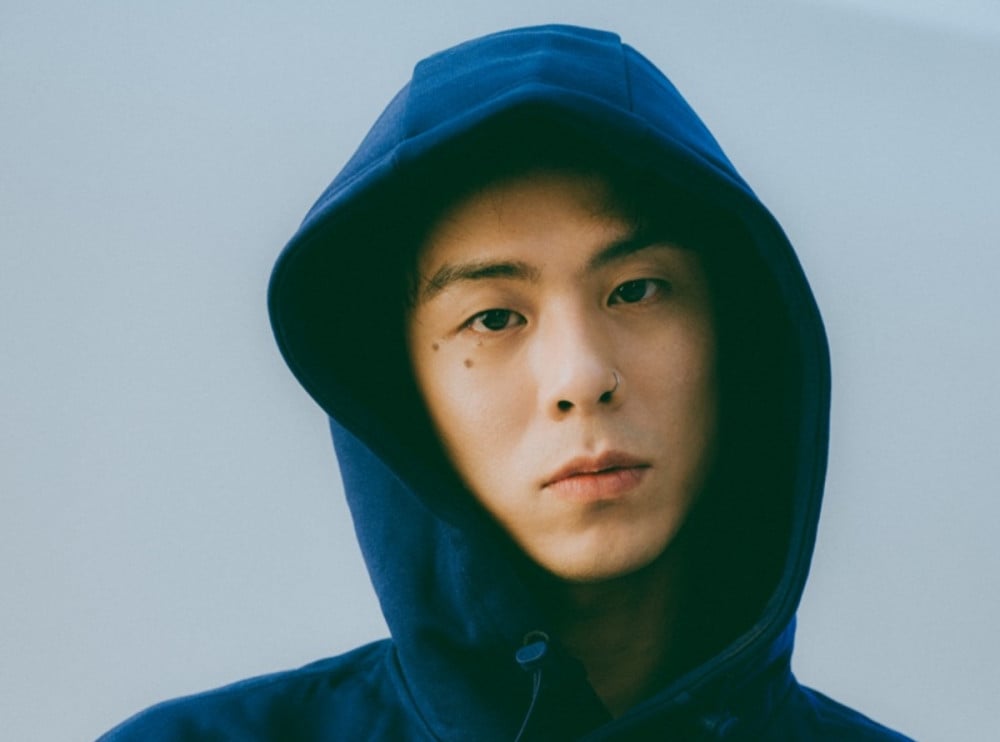 On a recent online community forum, netizens discussed rapper Beenzino's past lyrics that seemed to have taken a jab at producer Bang Si Hyuk, the founder of Big Hit Entertainment.
One netizen created a post titled, "Big Hit is also a company that makes you get plastic surgery". Here, the netizen posted an image of a past article that brought into light Beenzino's past lyrics about declining an offer from a producer, after being asked to "shave his jaws" through cosmetic procedures. The article shown in the posted image is titled, " 'Just shave your jaws a little'...Beenzino, the lyrics that contain the story of when he almost became a member of BTS receives spotlight once again".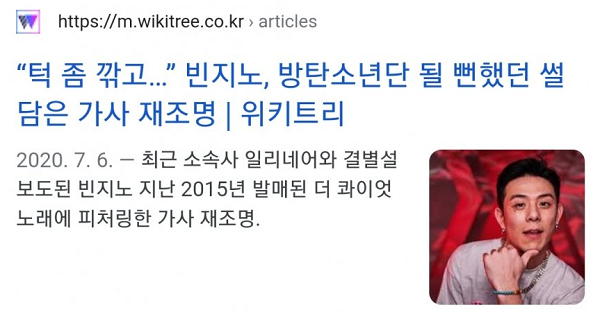 Beenzino's lyrics that are regaining attention are from his featured rap in The Quiett's track "Hallelujah" (2015). The translation of Beenzino's lyrics are as follows:
"During my underground days [as a rapper], this producer
said this to me
If I [work] with him, no matter what I do
everything will work out.
The last thing is the punch line
He said [everything] would work if I shaved my jaws a little
I don't need your bullet proof
Just like that, to the offer of being his boy ('sonyeon')
I declined..."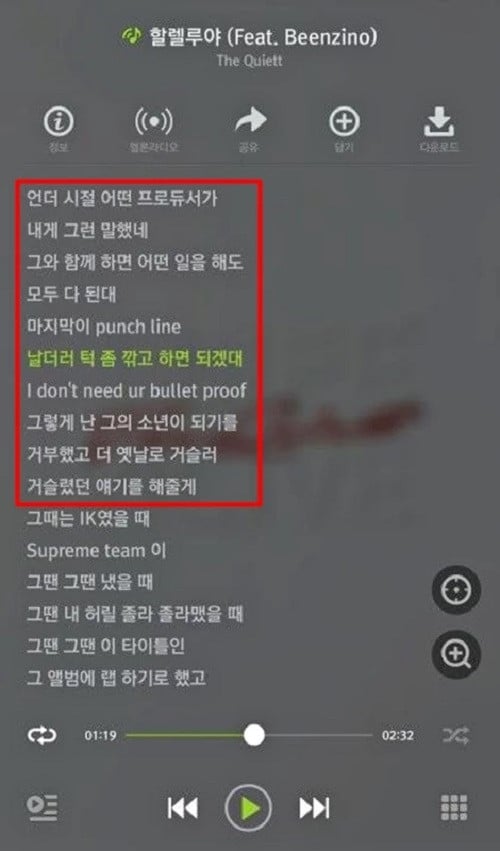 Many were able to catch Beenzino's hints through his word choices such as 'bulletproof' and 'sonyeon', and knew he was referring to BTS. Because of this reference to BTS, it also alluded to the fact that the "producer" mentioned is Bang Si Hyuk, as he is known as the 'father of BTS'.
This brought into discussion of whether Big Hit Entertainment artists were also encouraged to undergo cosmetic procedures. While there are certain entertainment companies where cosmetic procedures are known to be a requirement or occur frequently before artist debuts, netizens discussed whether they thought Big Hit Entertainment was also a company that told its artists to receive cosmetic procedures.
Some of the netizens' comments included:

"Idols' visuals are their wealth, so it's not a big deal if they make them or don't make them get plastic surgery. As long as they don't encourage the extremely dangerous double jaw surgery, you just look over it. They're not even going to become my husband, so they're not scamming anyone with fake genes. As long as they satisfy many people's eyes, everything's okay."

"What about that? Did Big Hit ever officially release a report saying that they don't make their singers get plastic surgery? Why is a celebrity getting plastic surgery news worthy at all? Are you from the 2000s?"

"Whether they did or did not get plastic surgery, they're better looking and better off than you, so are you jealous? Lolll Even if you undergo plastic surgery 5 times you can't become like them."

"If Beenzino was part of BTS, Namjoon wouldn't have been able to use the stage name 'Rap Monster' Lolll"

"Sorry, but Junkook already had deep [eyelid] lines even before his debut."

"TXT Beomgyu also did [eyelid surgery]."

"If you see videos of [TXT's] Taehyun from before his debut days, you can see that he shaved his nose. His nose was originally super high and the tip was crooked, but he shaved it off. Yeonjun also got nose fillers."

"What, Beenzino is super handsome...If he had plastic surgery, he would've lost all his charms. Good thing he didn't."