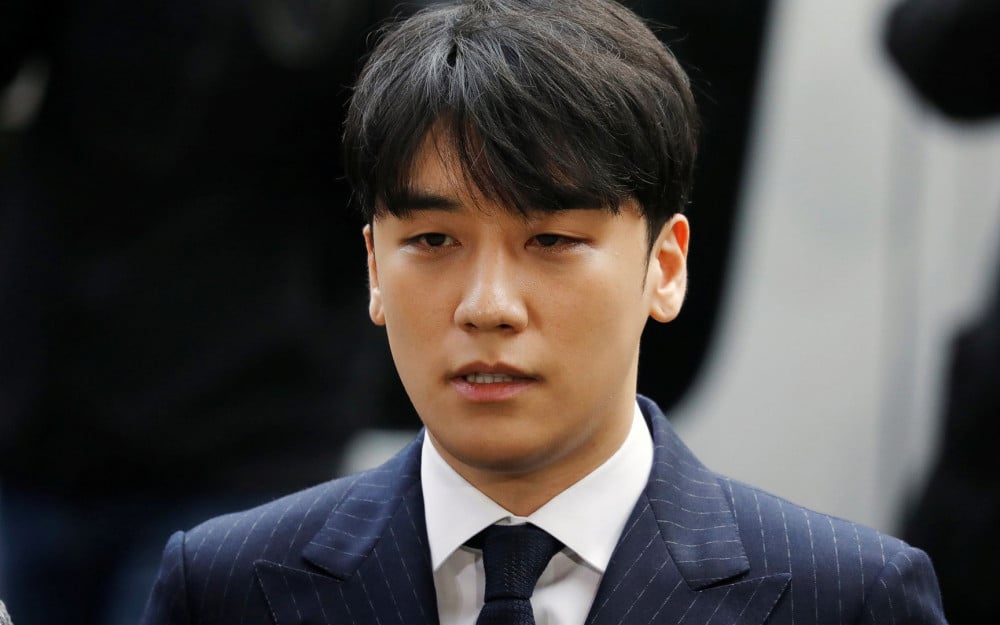 Former Big Bang member Seungri has been officially sentenced to 3 years in prison.
The former Big Bang member was sentenced to 3 years in prison by the General Military Court of the Ground Operations Command in Yongin and has been officially taken into legal custody on the charges of mediating prostitution and illegal gambling. He's also been ordered to pay 1.15 billion KRW (~988,627.17 USD) in fines. Seungri previously faced up to 5 years in prison for the prostitution charges.

Prosecutors sought five years in prison, and a fine of 20 million KRW (~17,177 USD) in the last trial, but the court finalized the sentencing to three years in prison and a fine of 1.15 billion KRW.
After seeing the results, many netizens were shocked and angered at the short prison term given to Seungri and responded by saying, "I'm so surprised that it's only three years," "The punishment is too light compared to what he did," "I really want to know who is helping Seungri and who are his connections," "Only three years? He should be ashamed of himself," "He did so many things wrong and he's only spending three years in prison? Are you kidding?" "This is ridiculous," "He needs to be blacklisted at least from broadcast," "This is South Korean justice...I'm speechless," "I guess it's worth committing crimes in Korea if you only get three years for such crimes," and "Not 30 years? only 3 years? that must be a mistake."