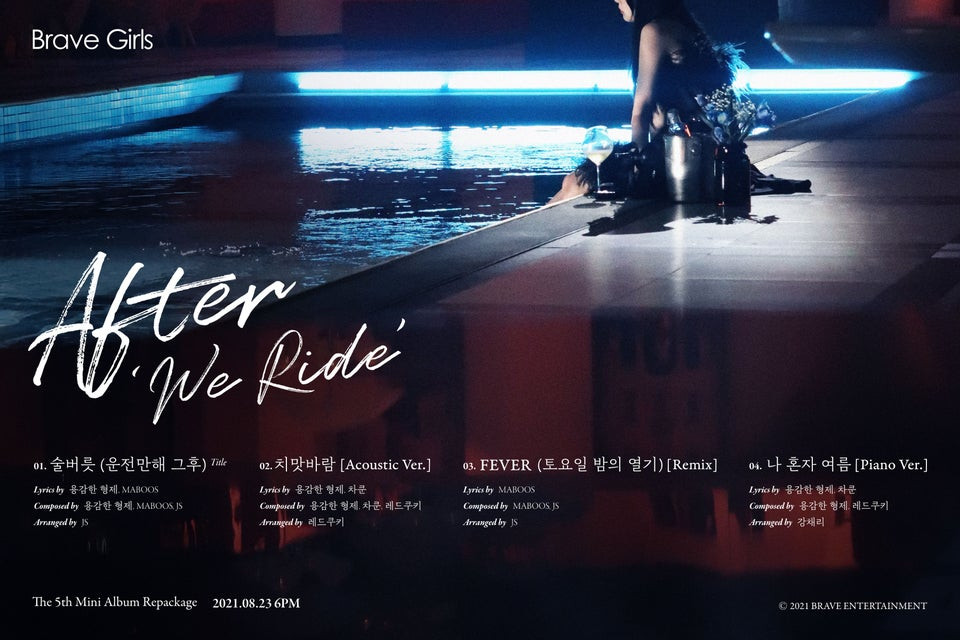 Just a day prior, Brave Girls released the schedule chart for the release for their repackaged album 'After 'We Ride'' and now they unveiled the tracklist to the upcoming album.
On August 13, the girl group revealed the tracklist of the repackaged album with four tracks that are remixed. The tracks include the title track "After 'We Ride'' along with "Chi Mat Ba Ram (Acoustic Ver.)," "FEVER," and "Summer Alone (Piano Ver)."
The tracklist was released with a photo of a woman sitting alone by the poolside, seeming to be in despair.
The repackaged album has been set for release on August 23 KST. So follow us along for more teasers that are coming!