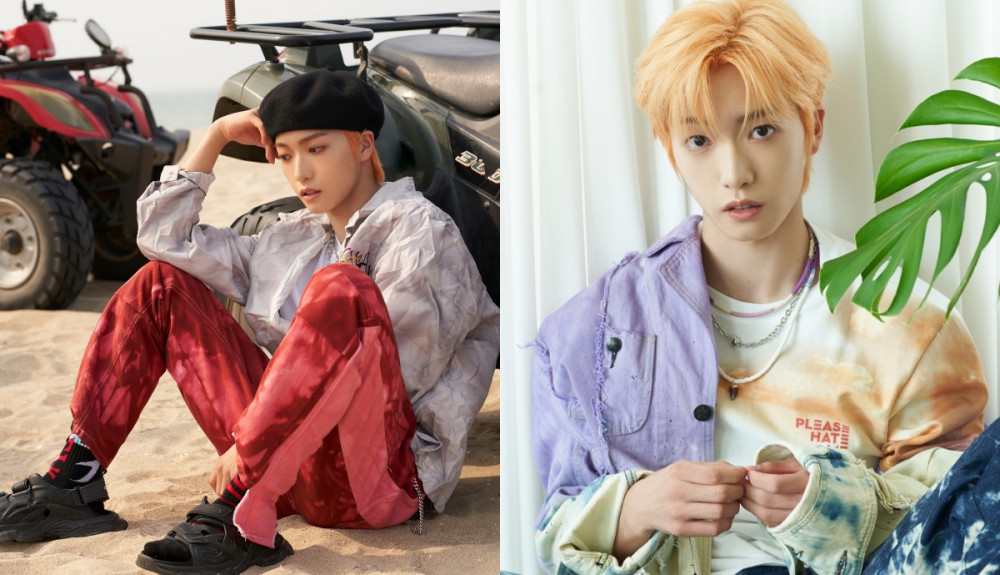 MIRAE's Siyoung is the first member to release individual concept photos for their upcoming 2nd mini album 'Splash'.
On August 13 KST, DSP Media released Siyoung's teaser photos for MIRAE's 2nd mini album 'Splash' on their official Twitter page. Siyoung's new orange hair color instantly attracted attention, and his teaser photos officially introduced the concept for their new mini album. In the 'HOT' version of the teaser photo, Siyoung wore a beret and showed off an 'active' vibe in bright red pants against the background of two ATVs. In the second 'COOL' version, Siyoung showed off a refreshing and relaxing vibe wearing cool-tone colors of lilac and blue, and stares directly into the camera with his sparkling eyes. His two contrasting photos raised curiosity about the full concept of 'Splash'.
Fans can look forward to more individual concept photos of other MIRAE members to be released. Meanwhile, MIRAE's comebacktitle track "Splash" is described as a hybrid genre that is a mix of hip hop, trap and R&B. It will depict the story of MIRAE, who are not afraid when encountering an unfamiliar sea and only focus on moving forward.
MIRAE's new mini album 'Splash' has also garnered attention with the news that KARD's BM participated in writing the lyrics for the tracks included in 'Splash'. With the ultimate support of their labelmate BM, MIRAE plans to make a powerful return to the music industry.

MIRAE's 2nd mini album 'Splash' will be released on August 25th at 6PM KST, joining the K-pop industry's 'August Comeback War'.