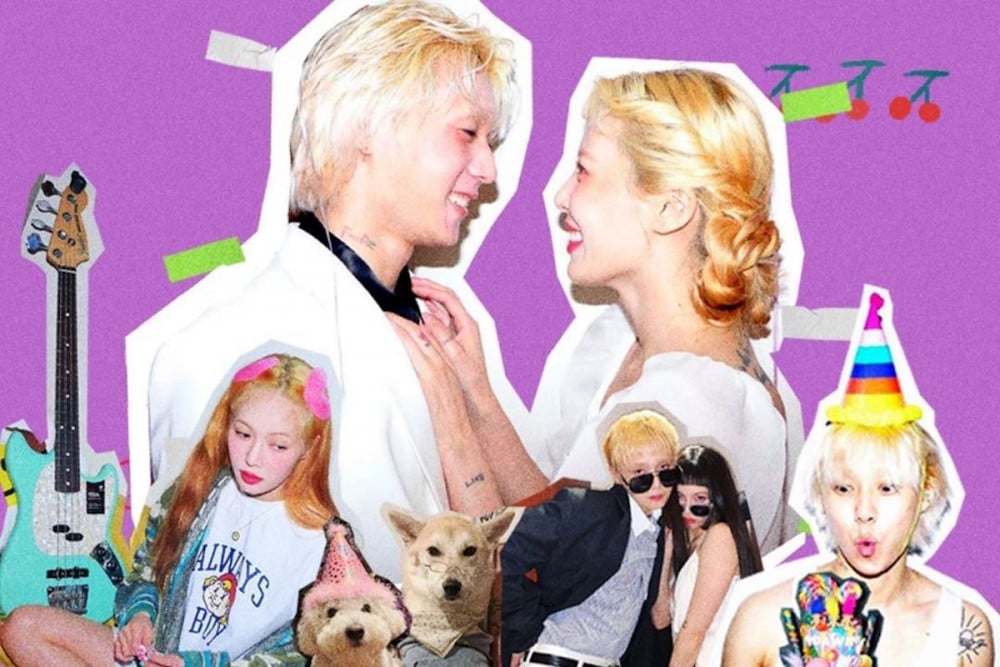 K-Pop's very own "Joker & Harley Quinn" couple HyunA and Dawn will be greeting viewers in their very own Studio LuluLala reality show!
Titled 'I'm Fine Thank You, And You?', the newest Studio LuluLala series will showcase HyunA and Dawn's ordinary life as a couple going on 5-years. Fans can expect to see HyunA and Dawn's sweet and romantic sides, and even their real, angry or frustrated sides.
Studio LuluLala has yet to announce the premiere date for HyunA and Dawn's 'I'm Fine Thank You, And You?', so until then, check out the show's first teaser poster below!
Meanwhile, HyunA and Dawn were recently chosen as the endorsement models of the streetwear brand 'Acme De La Vie (ADLV)'.