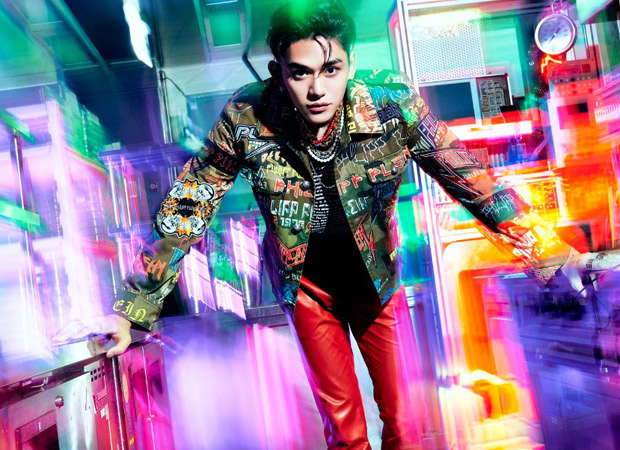 [THIS IS A USER-POSTED ARTICLE.]
After gaslighting and money leeching allegations came to the surface on Aug 23 by an alleged Korean netizen claiming to be Wayv Lucas's ex-girlfriend, more information has surfaced regarding the rumors by an ex-member of the famous Chinese fanbase bar that recently shut down after the rumors surfaced.
On August 23rd, a Korean netizen came forward accusing Lucas of Wayv for gaslighting and leeching her for money while they dated. This led to 2 other "ex girlfriends" claiming similar stories.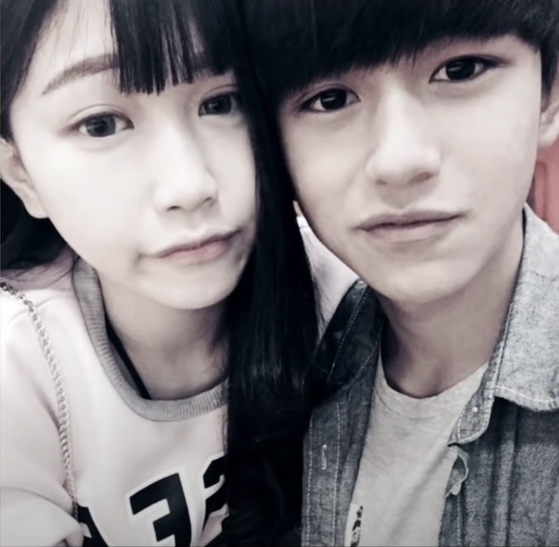 Because of this, SM Entertainment halted the promotions of Lucas's and Hendery's duo single release of 'Jalapeno.' These rumors prompted SM Entertainment and Lucas to release an apology statement. Not only did this lead to 'Jalapeno being canceled, but it also led to a cancellation of Lucas's schedule and ultimately put on a hiatus.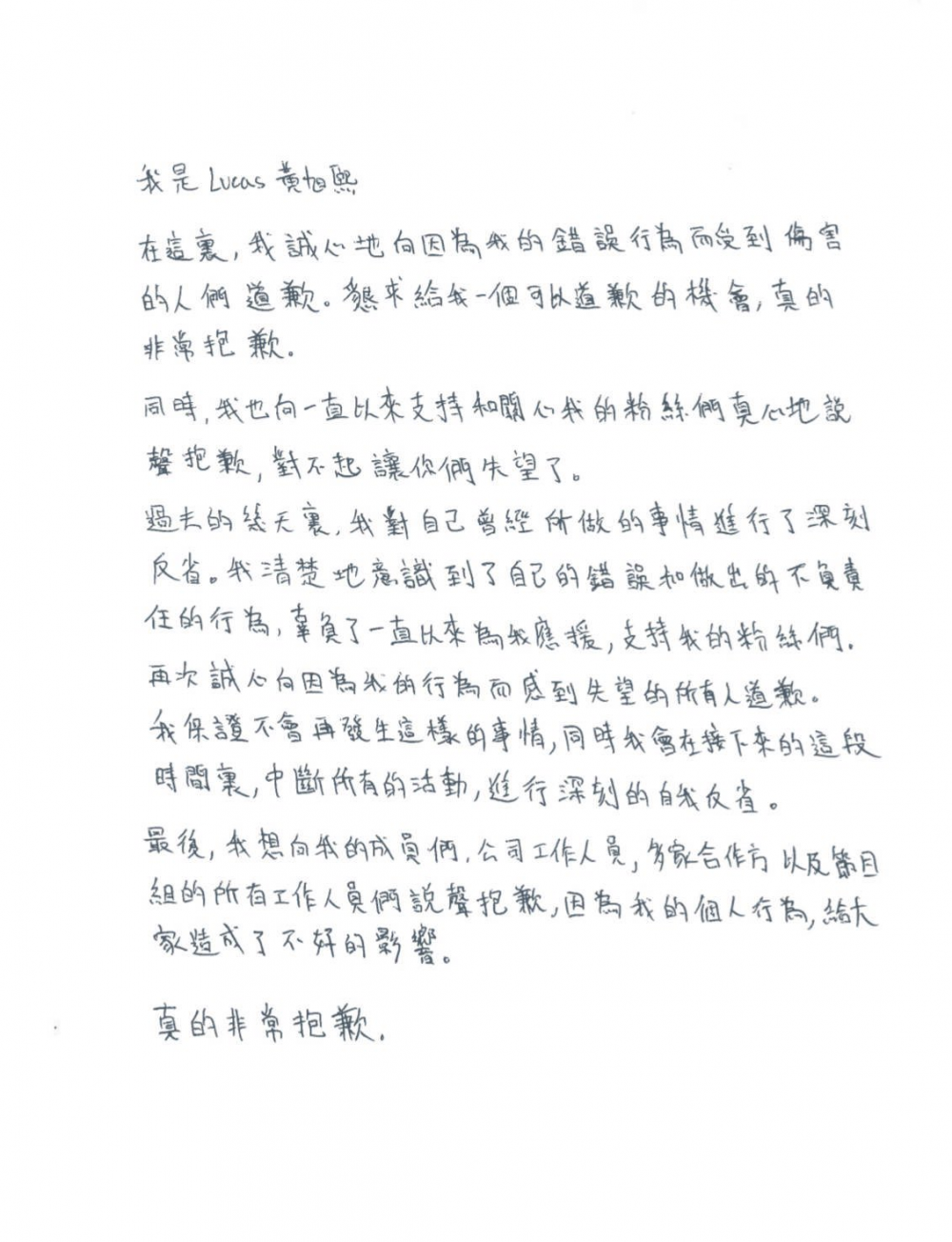 Lucas's apology has led many netizens to believe that his apology admitted guilt, when in reality, the ambiguous language and lack of specifics actually did not admit any doings. Only that he was sorry for his "past mistakes," and "irresponsible behavior." This does not distinguish any admittance to guilt. While SM has not confirmed or denied these rumors, netizens are still confused about what is true or not true.
Immediately after the allegations were released, Chinas biggest Lucas bar (fanbase) shut down almost instantaneously. Many Wayv fans were upset and/or confused with the bar as to why they shut down when they could have had the biggest influence on the Lucas controversy. Not much has been talked about the bar closing until new information came to light on August 30.
An ex Lucas Bar admin released a statement on Weibo on 8/30 describing the creation of the bar, its atmosphere, and information about its management.
The Lucas Bar was created in 2018 by several Lucas fans. In the statement, it is said that one member who quietly did her duties was targeted by other members who were not doing their job. Because of the lack of doing their duties and the targeting, this led to the poor results of Lucas's promotions and support projects. Because of this, many members were angry that the projects were not being done properly, thus demanding with an election for new management. New management replaced the old management and allegedly joined the team for their personal gain. They wanted to make a name for themselves rather than focus on the Lucas projects and activities.
New management was not interested in Lucas. One member who did not like Lucas became in charge of the Lucas Bar and would not provide Lucas support but would provide support to their other favorite male celebrity. The ex admin stated that when it was time to promote Lucas, such as birthday projects, etc., the Lucas Bar would do the bare minimum while the smaller Chinese bars would do more. Loyal Lucas members in the Bar were eventually pushed out of the fanbase by the "disloyal management."

The ex admin stated that they used Lucas's donation funds from members to purchase promotions and to support their other favorite male celebrities and not Lucas. When Lumis fans realized this and asked for their money back, management ignored them and tried to distract them in different ways. Another smaller Lucas bar merged with the big Lucas Bar, but matters got worse as more and more money was taken from Lumis with the album purchases after the merger with no responses after Lumis members asked for their money back.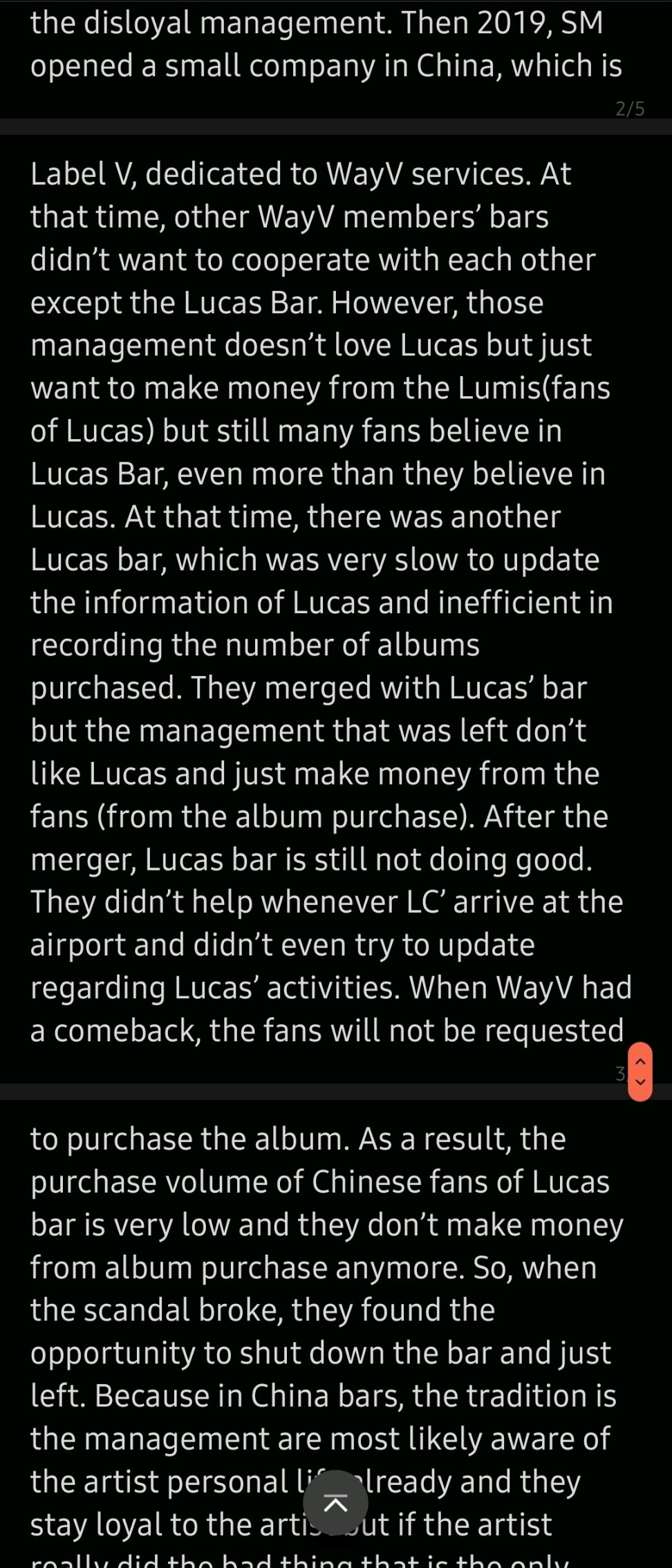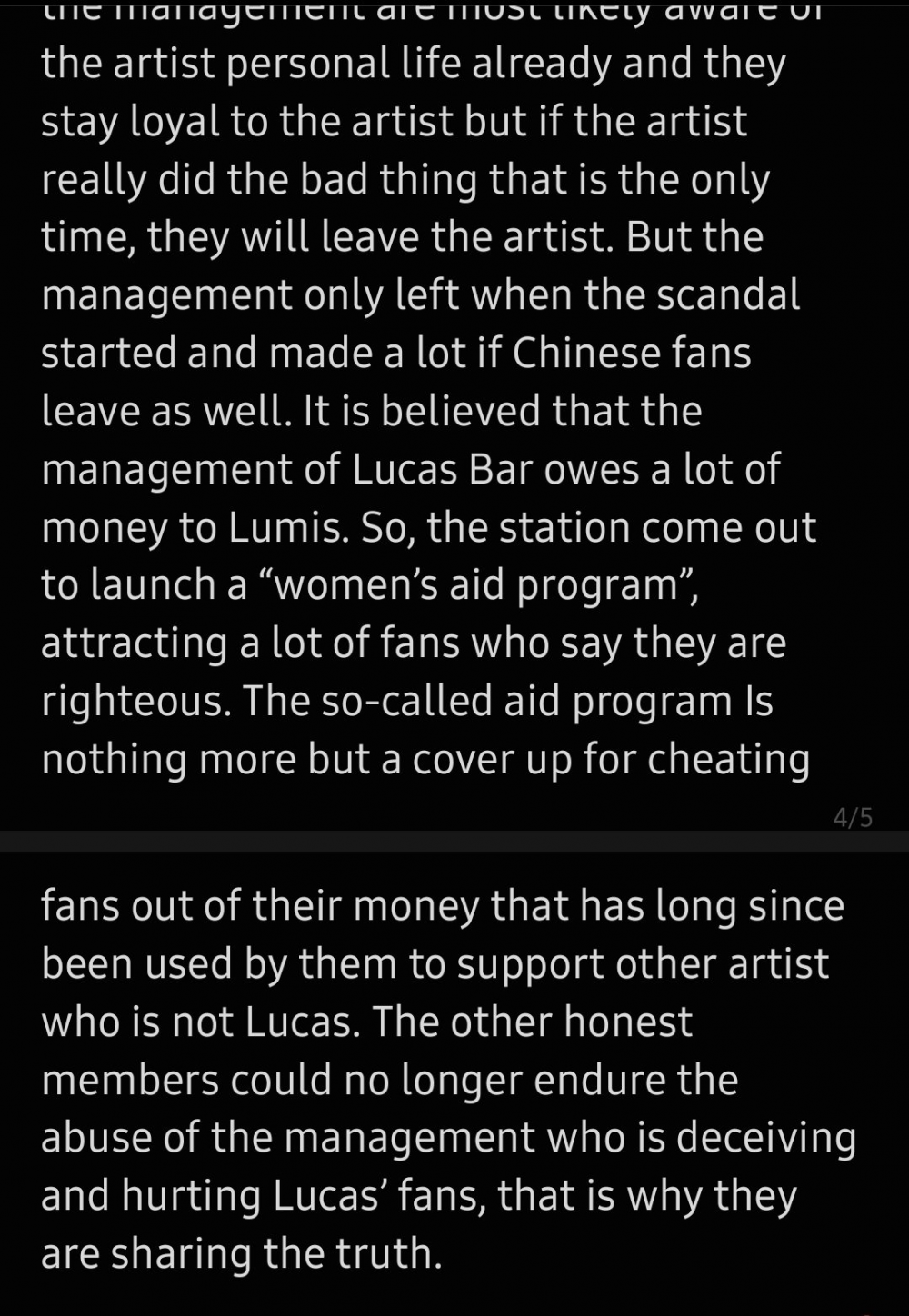 The Ex admin stated that Lucas bar owed a lot of money to Lumis, so they launched an "aid program," where they would help provide "financial aid" to their members, when in reality, it was a scheme to cover up the money they stole from them. They stated that as soon as Lucas allegations and rumors were released, the Lucas Bar shutdown immediately using that as a way out of paying back the money owed to its members, and even went to say that the anti-Lucas management started the alleged rumors to cause the controversy on Lucas, so that it can get big on social media. They can use that as an excuse to shut down the fanbase to get out of restitution while distorting and ruining Lucas's image.
Other Chinese Lucas Bar members and C-Lumis have come forward and made statements about the stolen money, the disloyal management, and the purposely failed Lucas projects.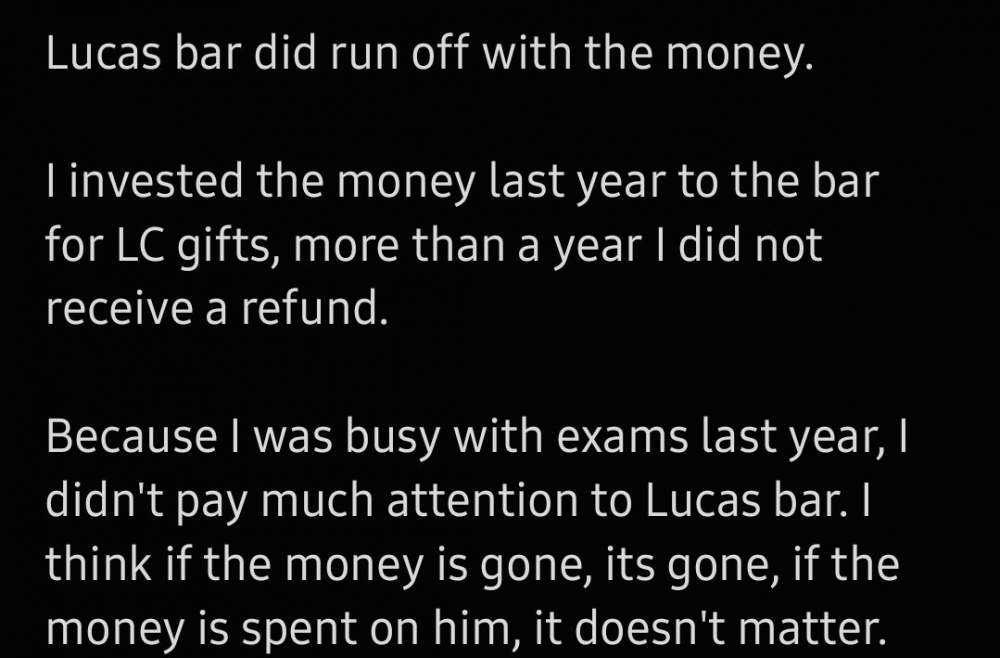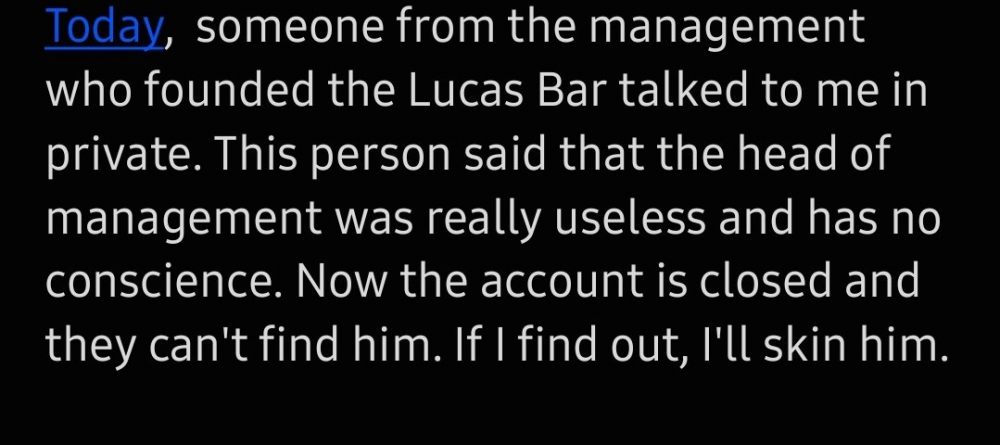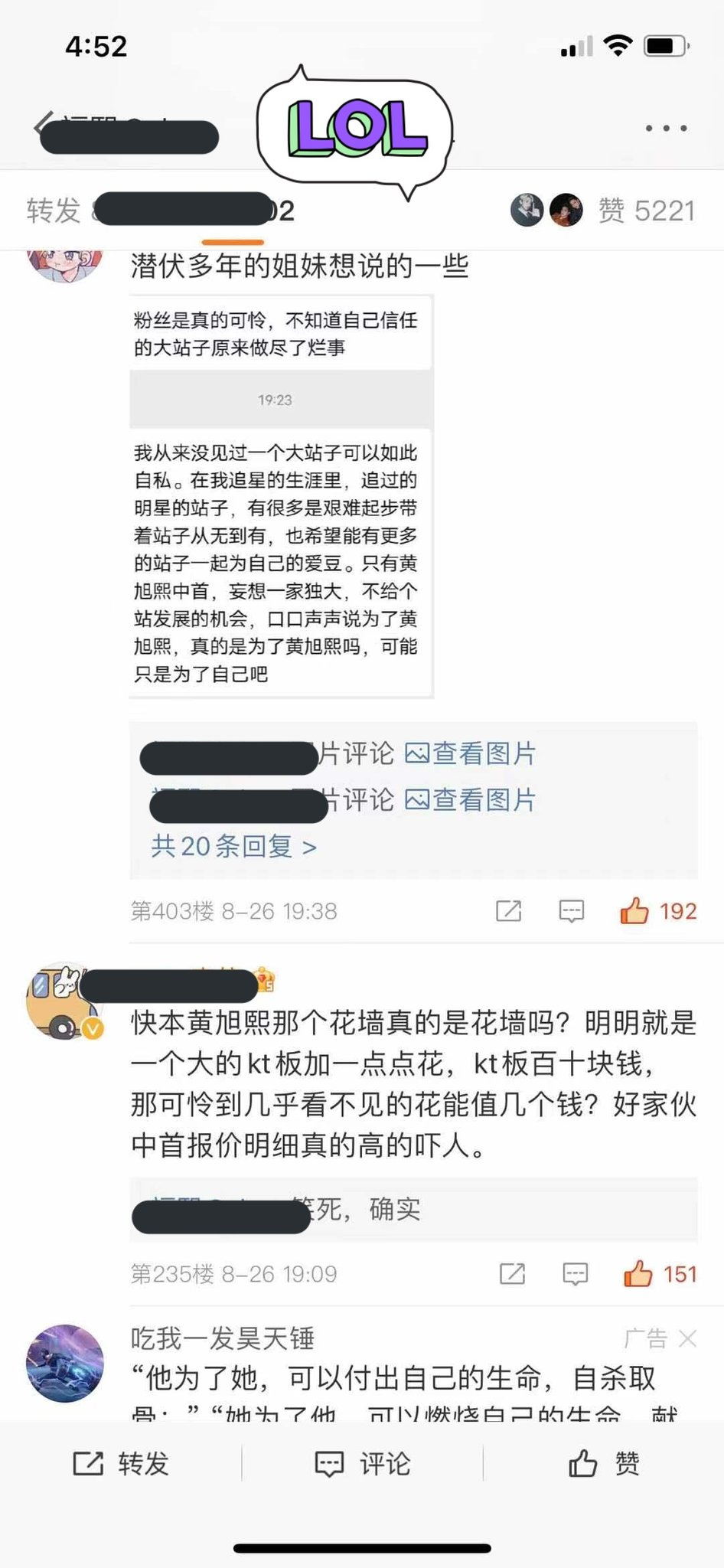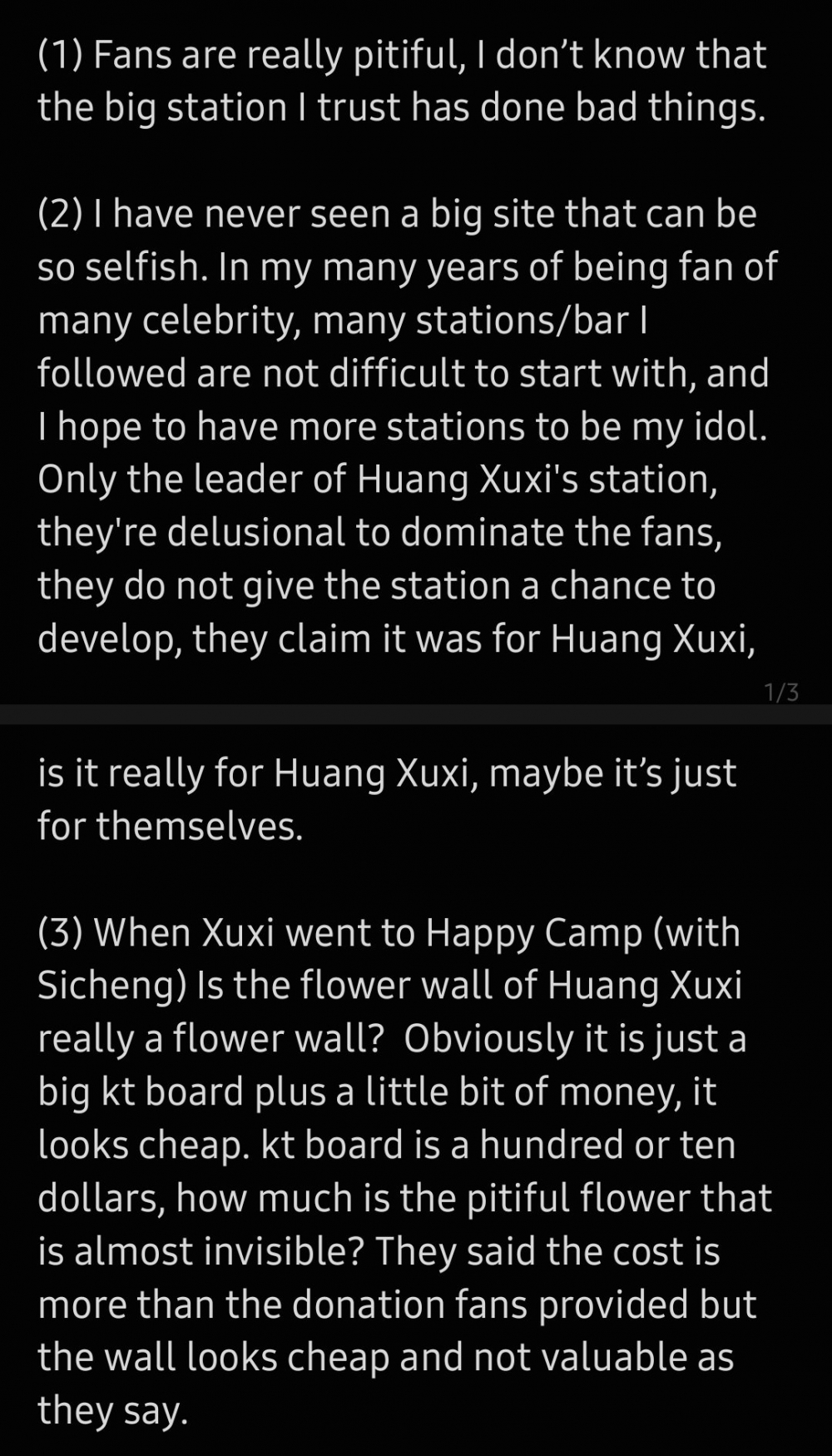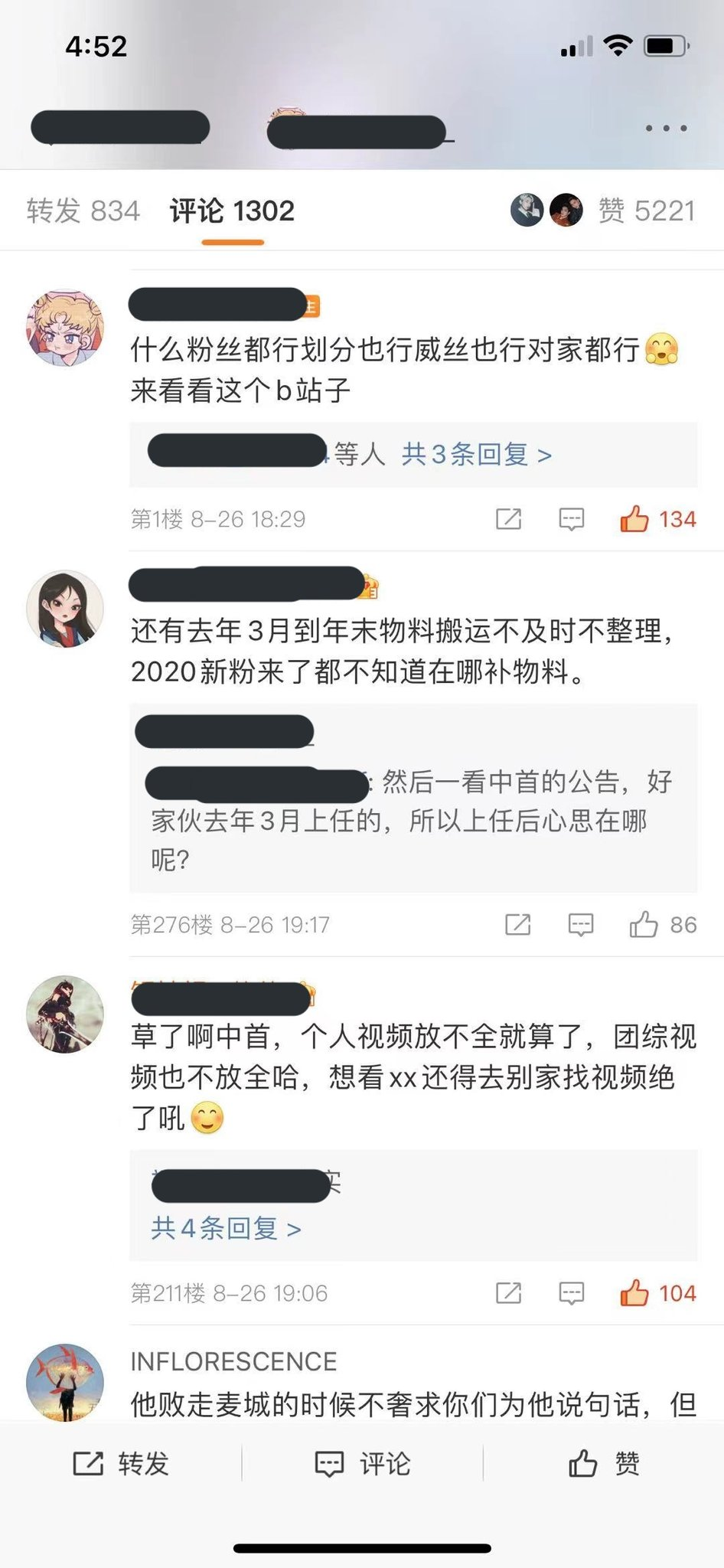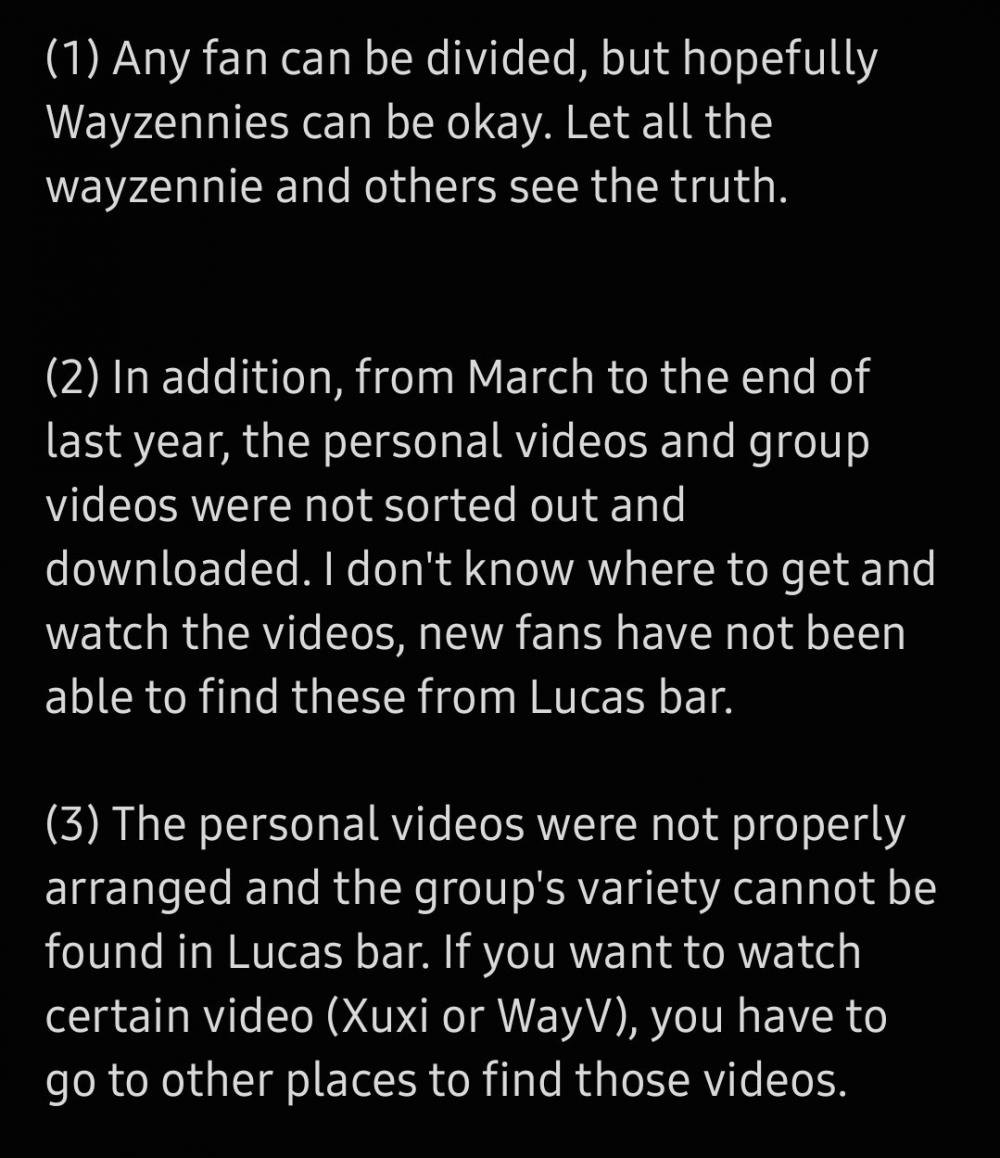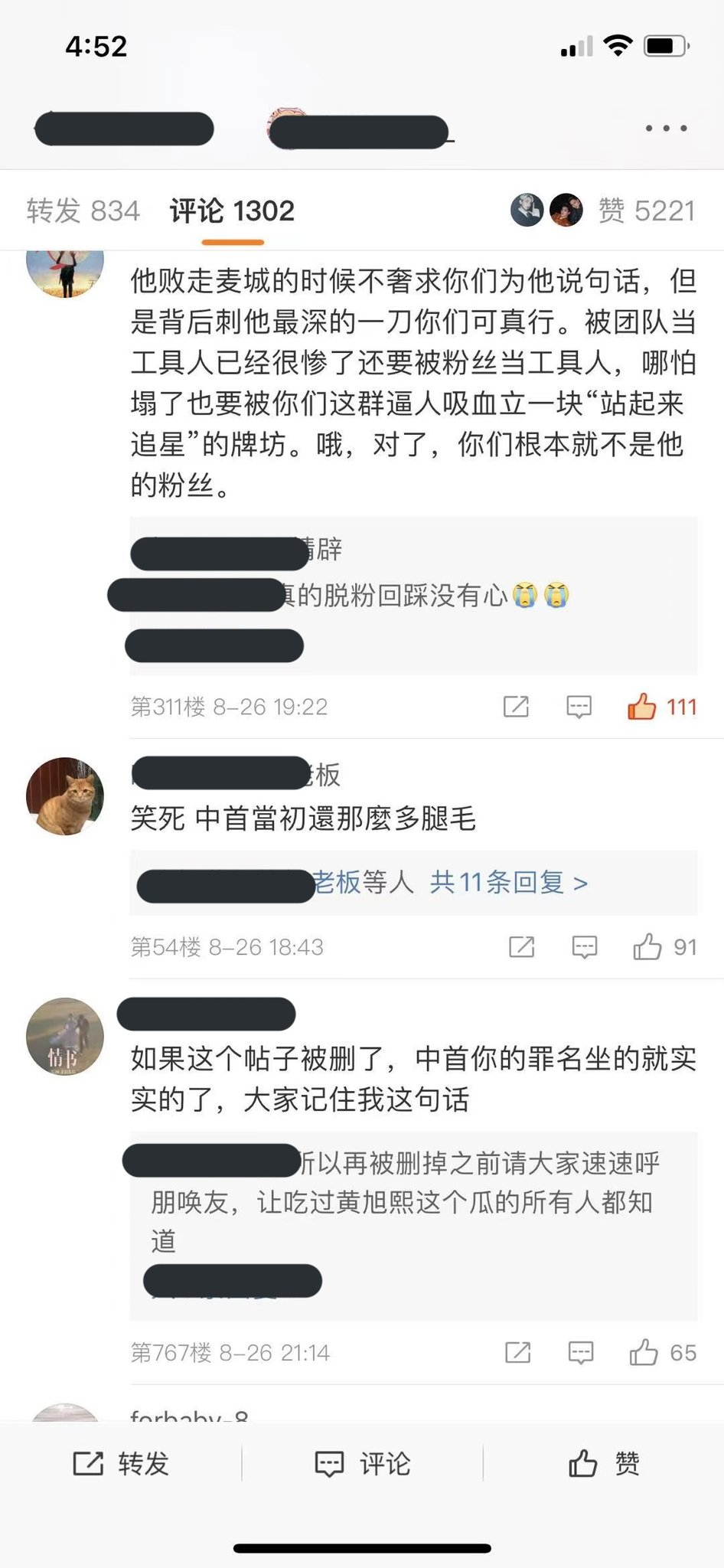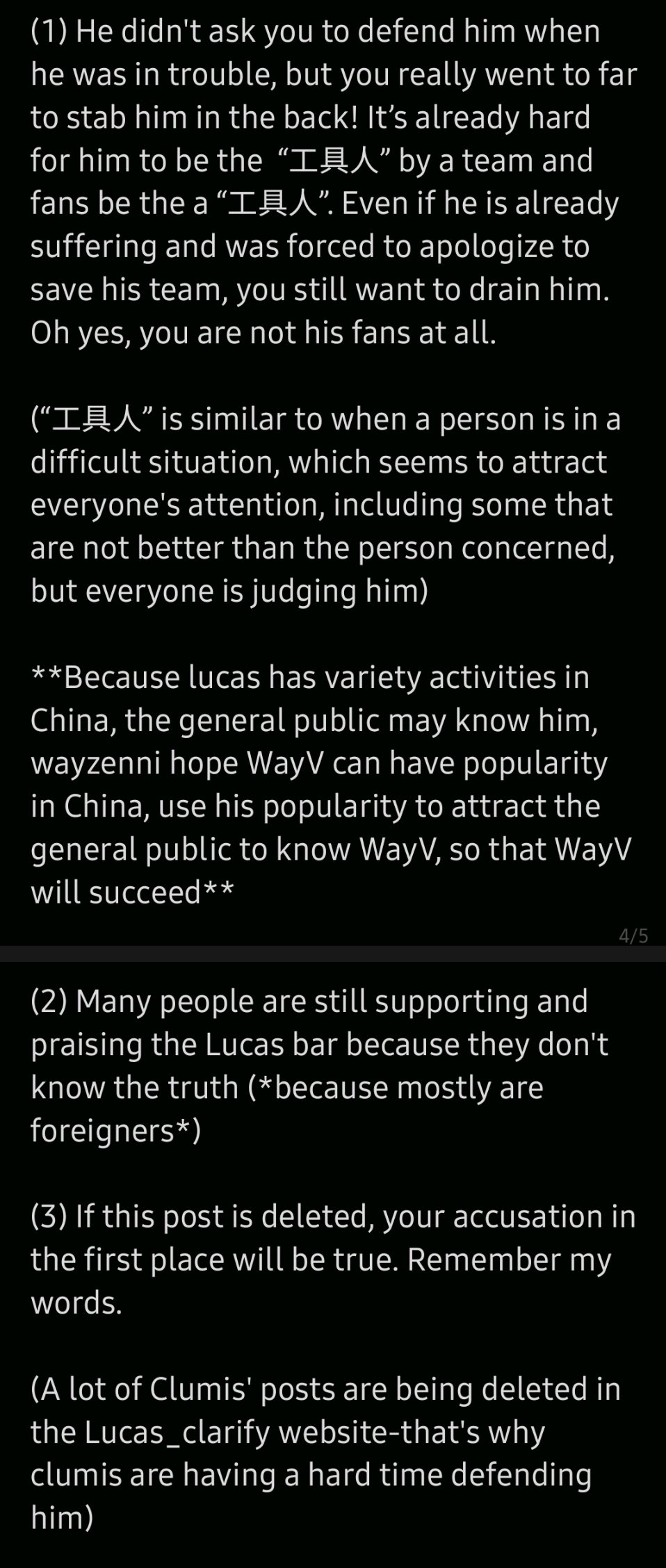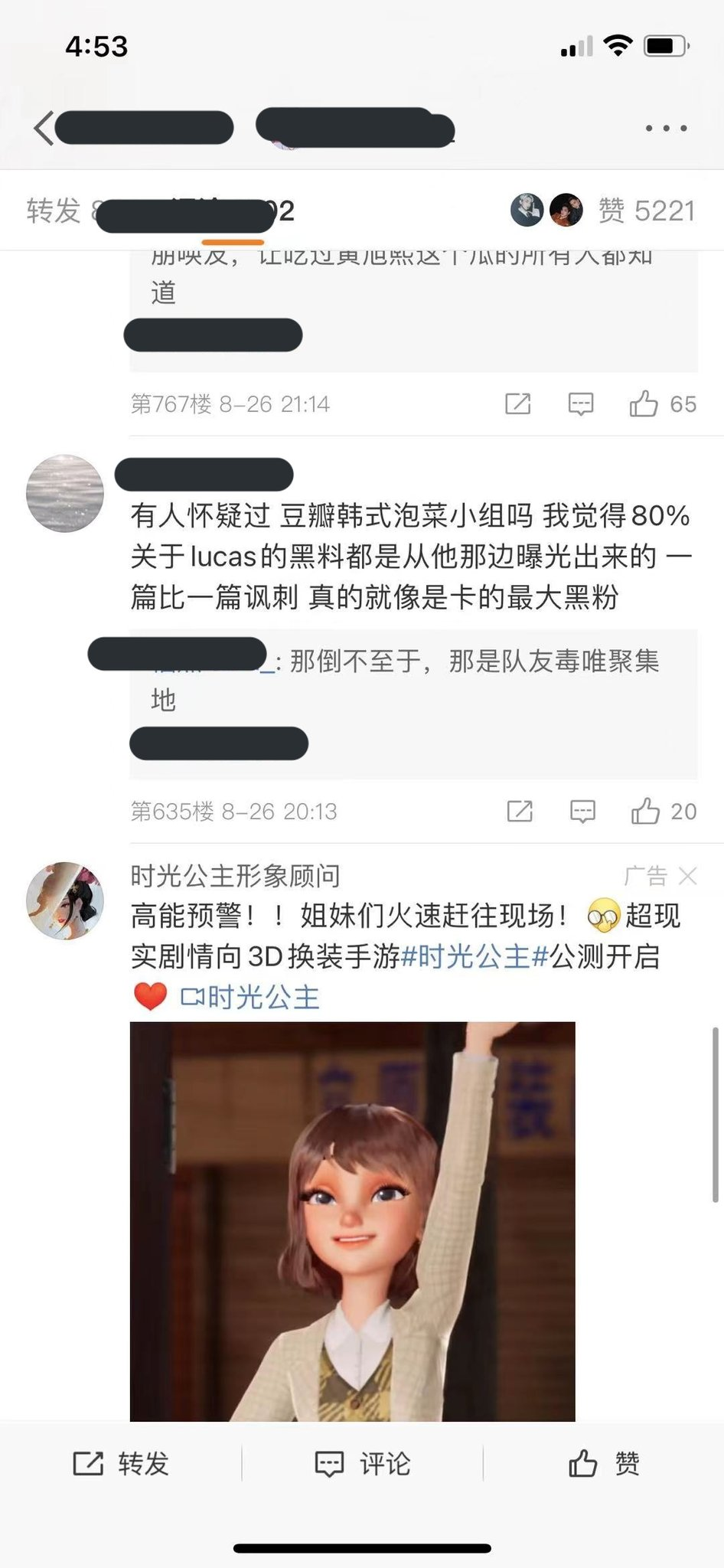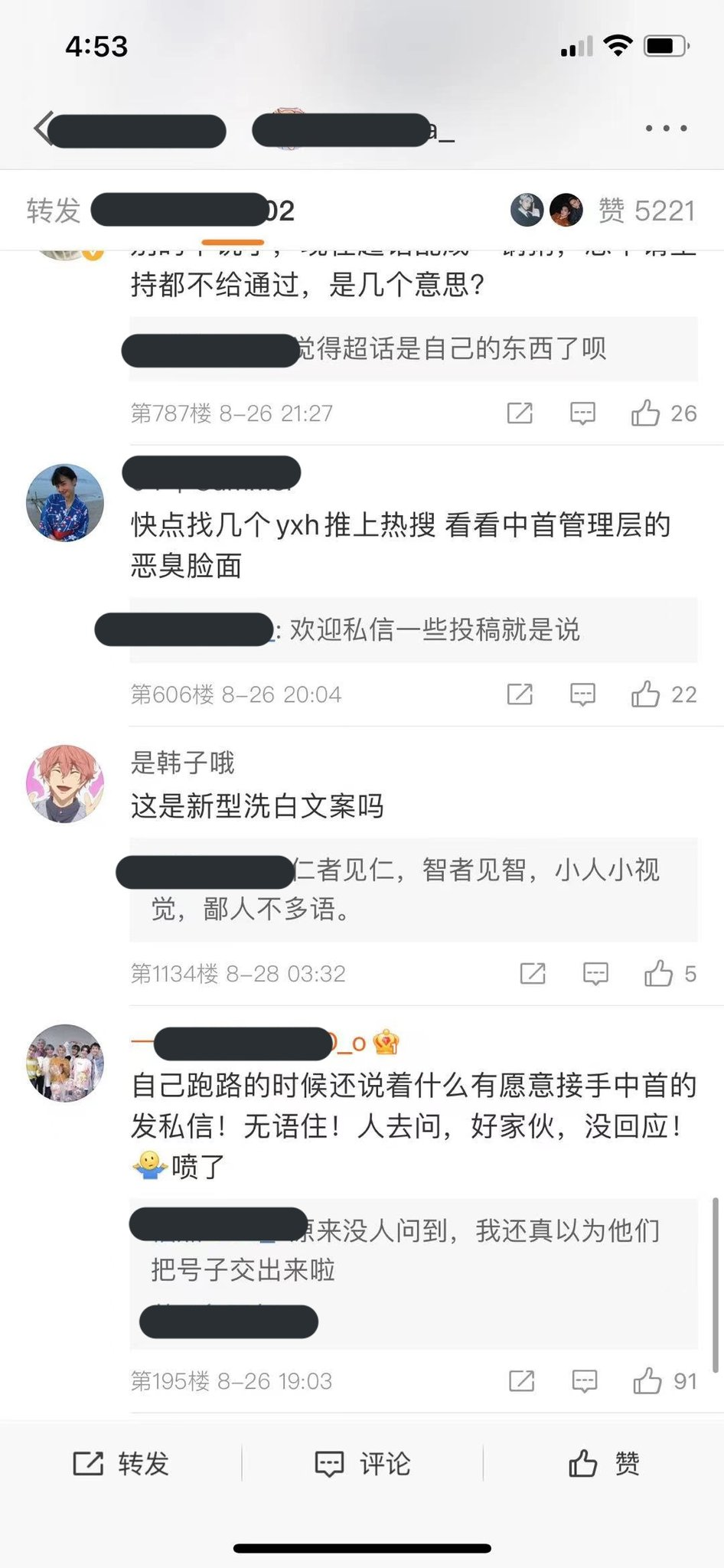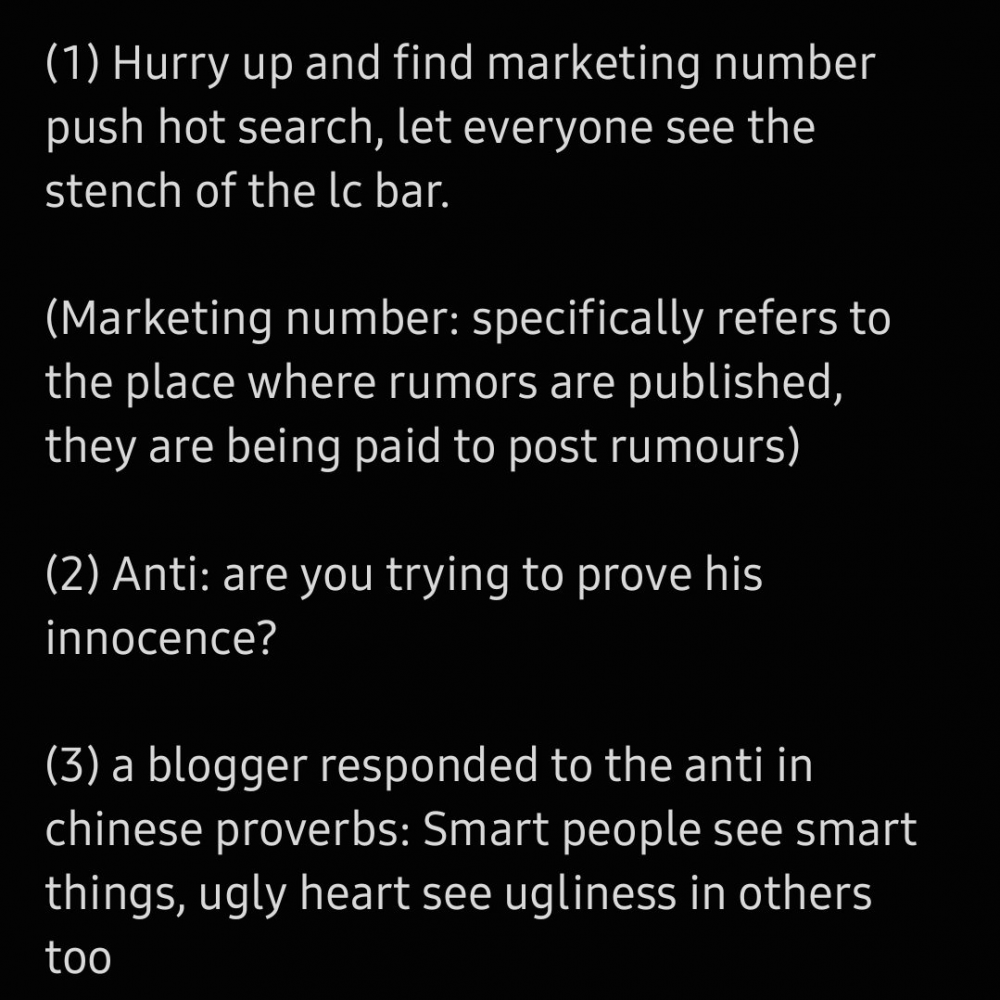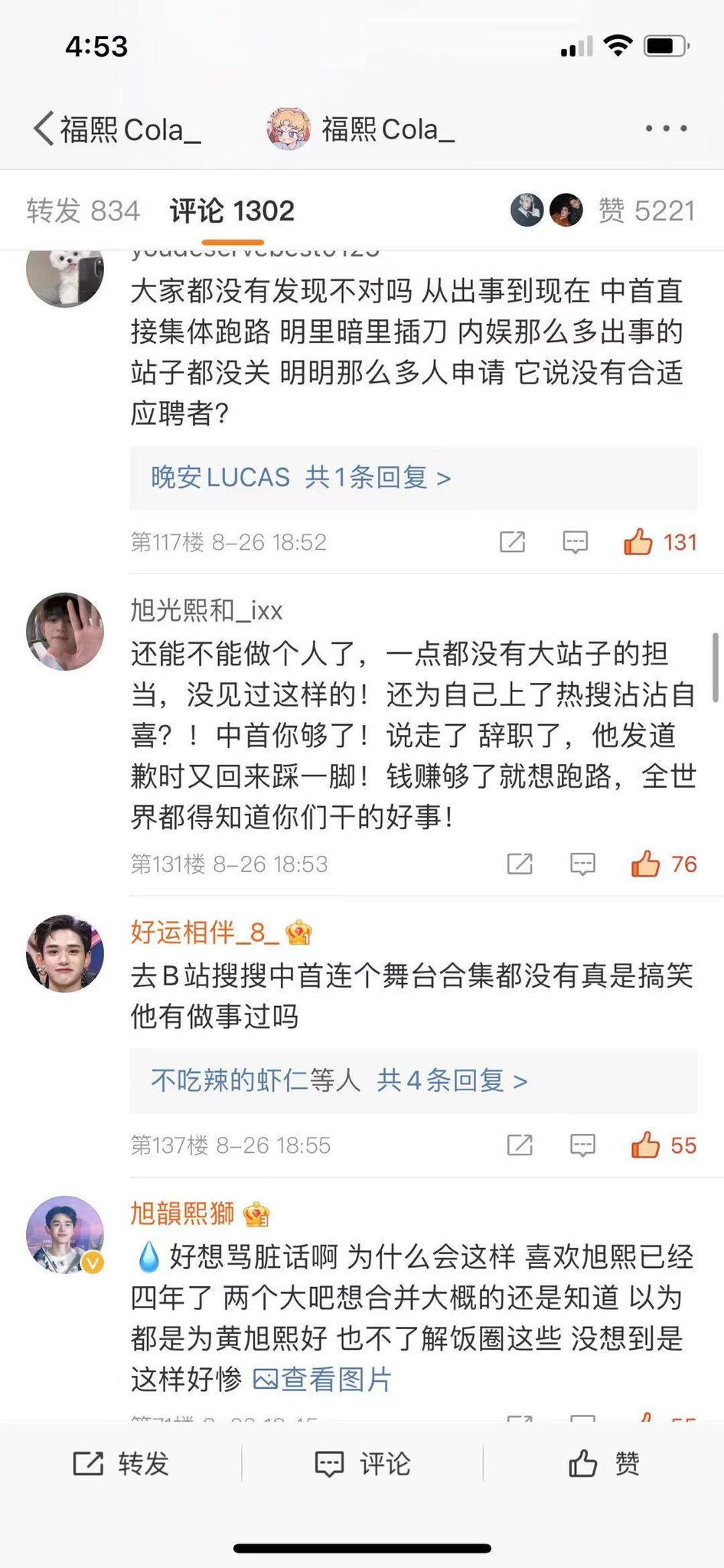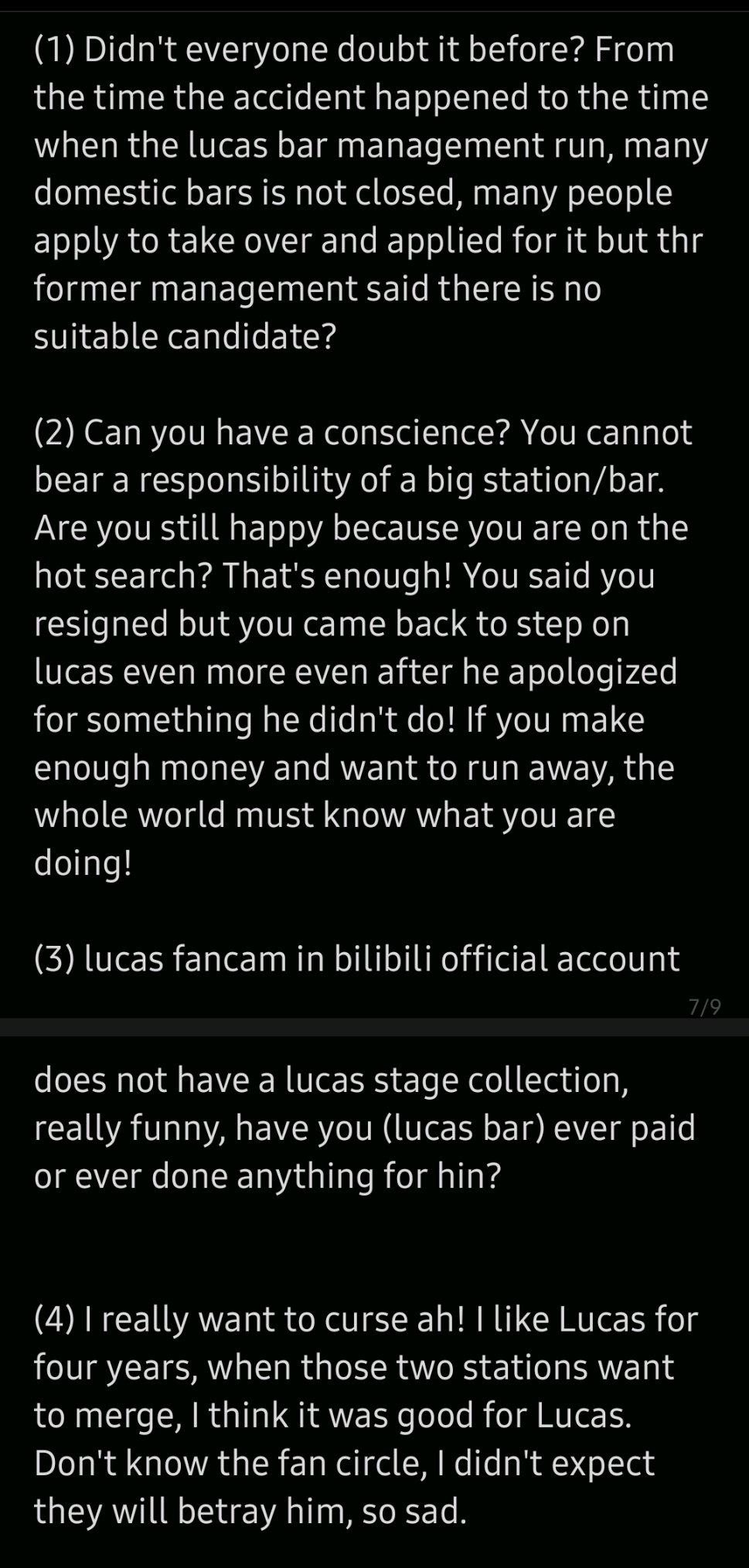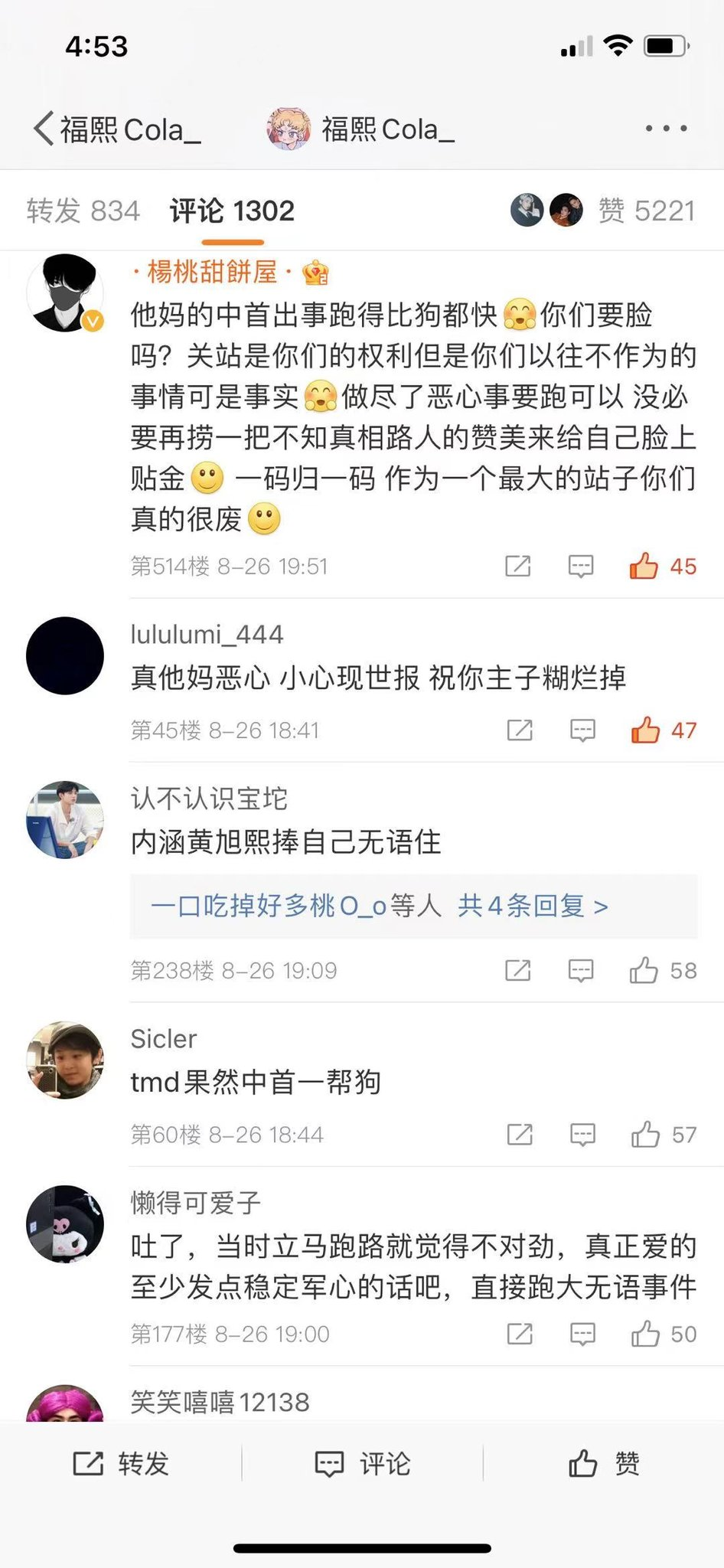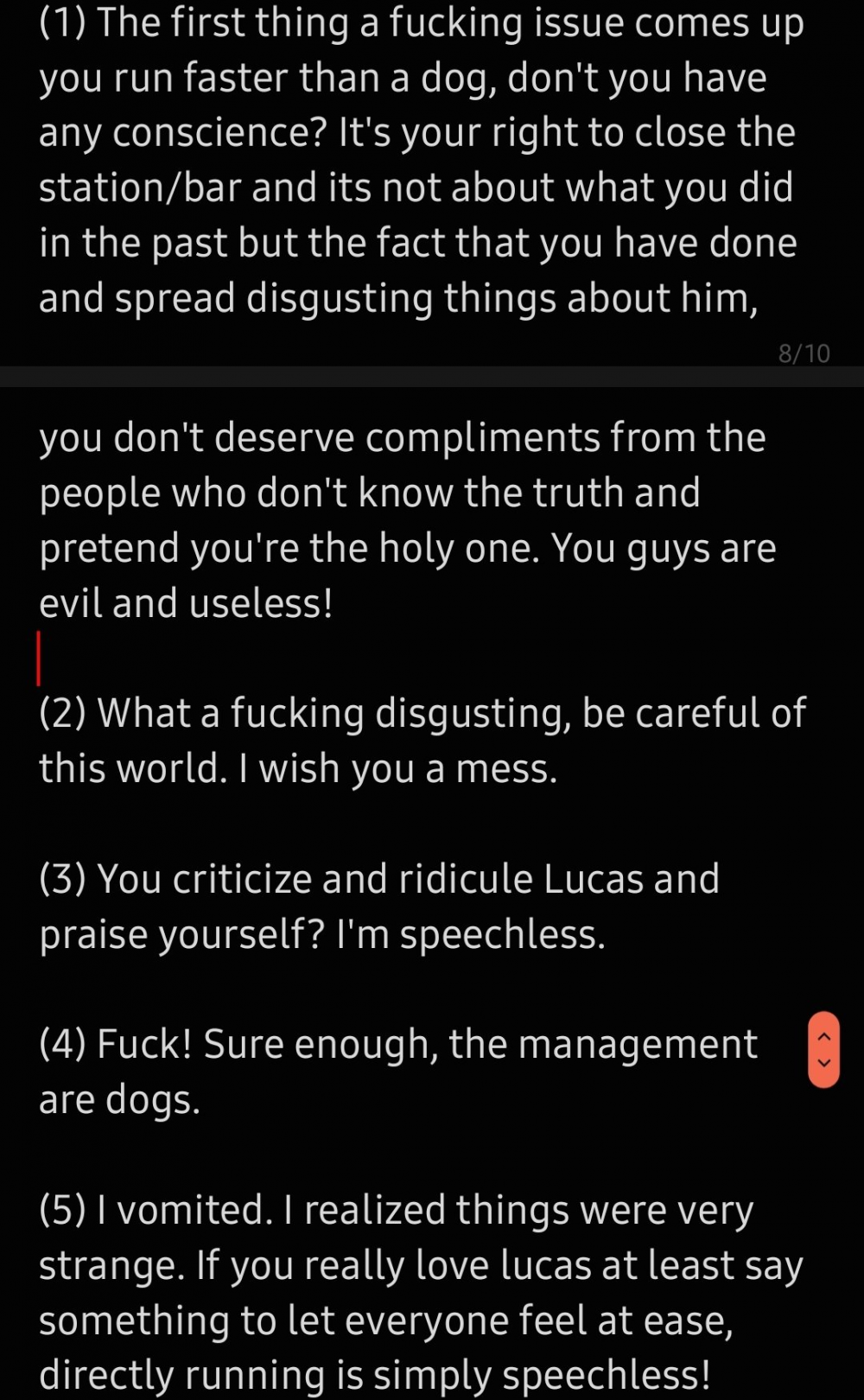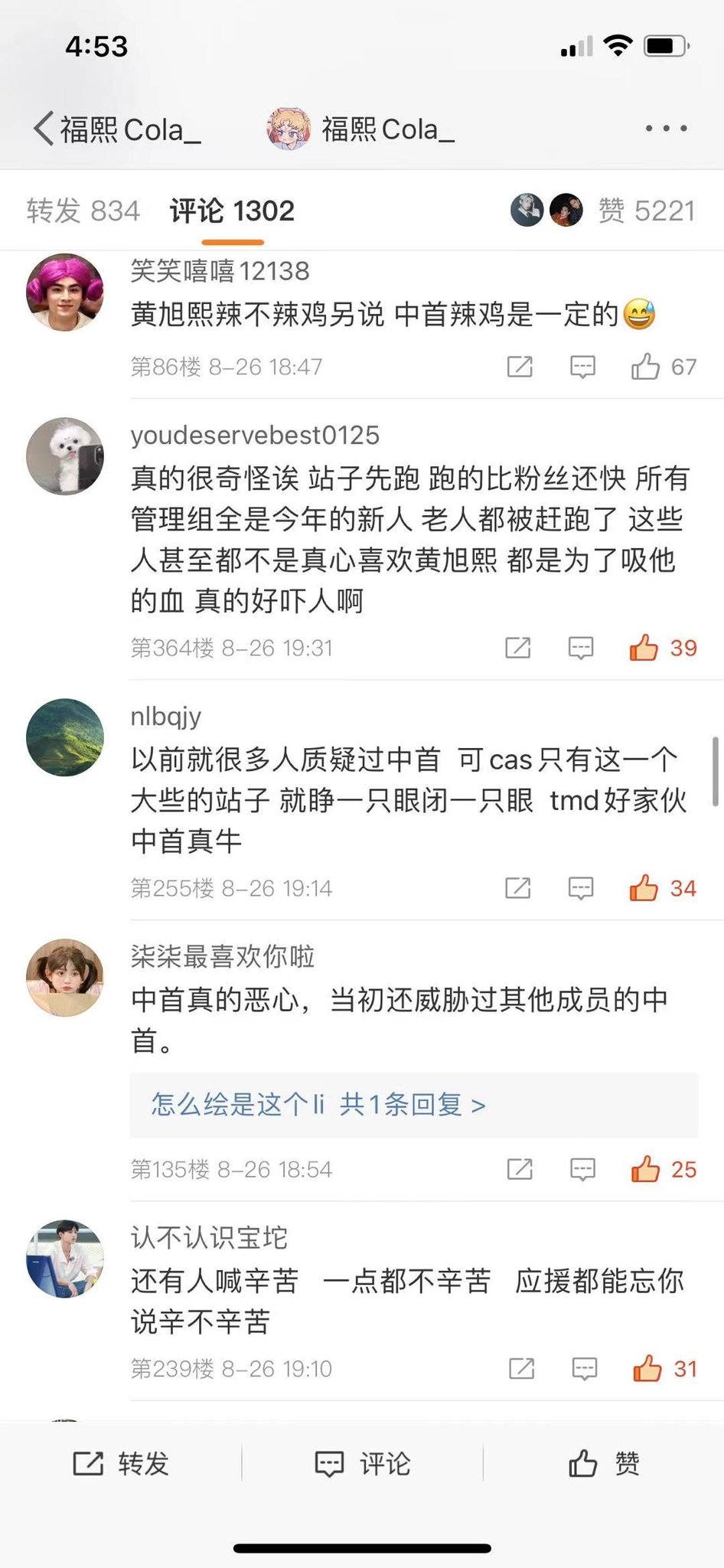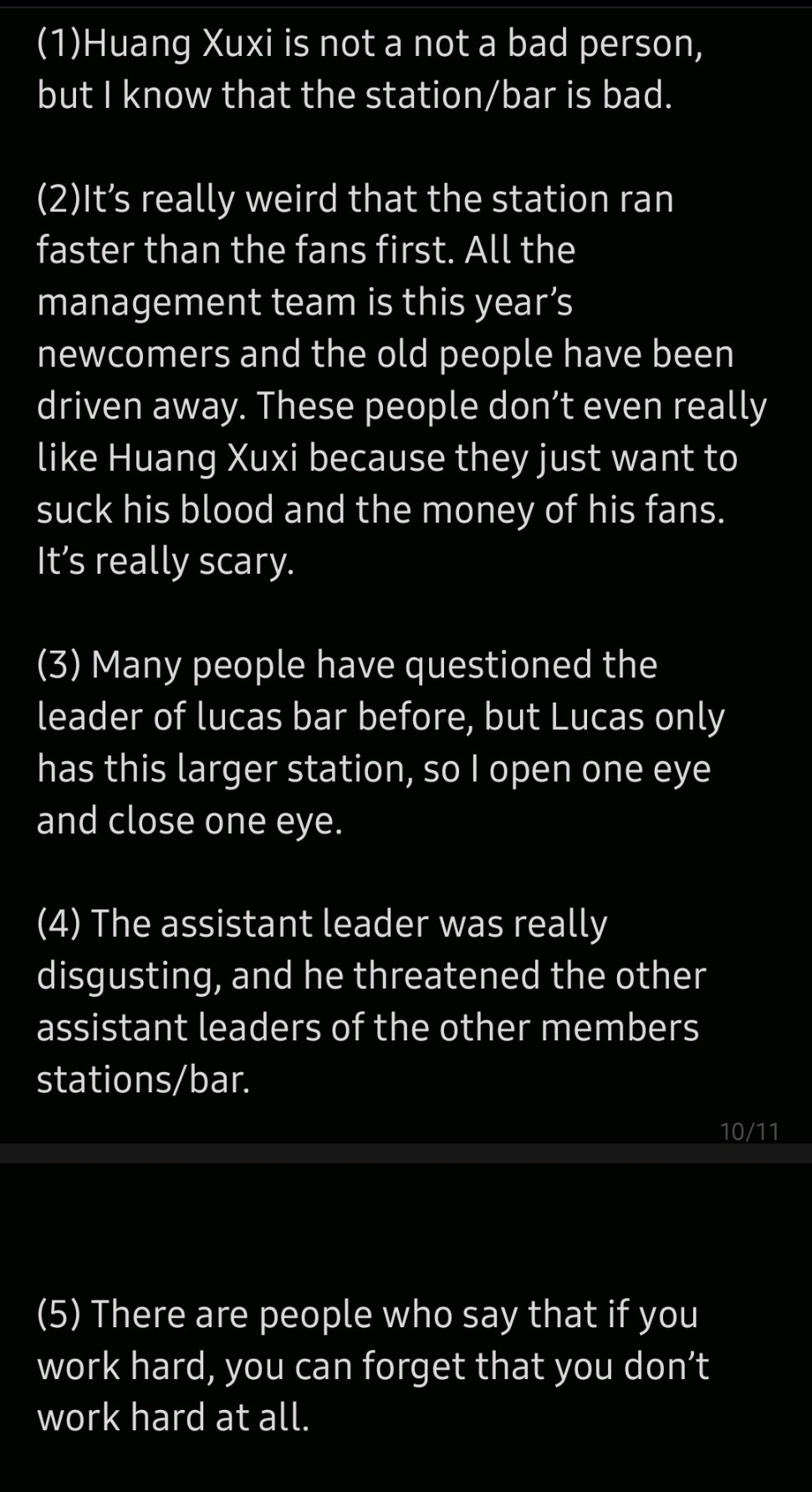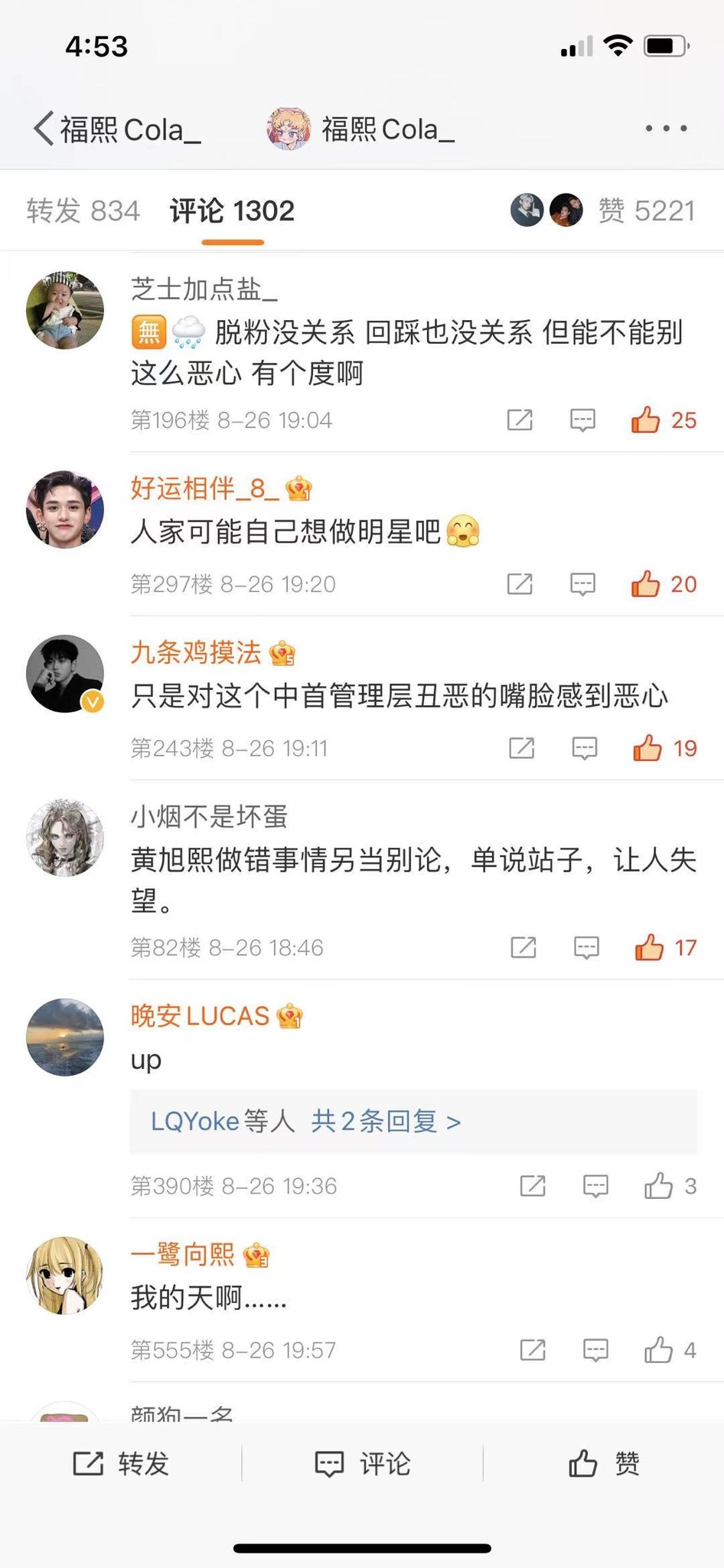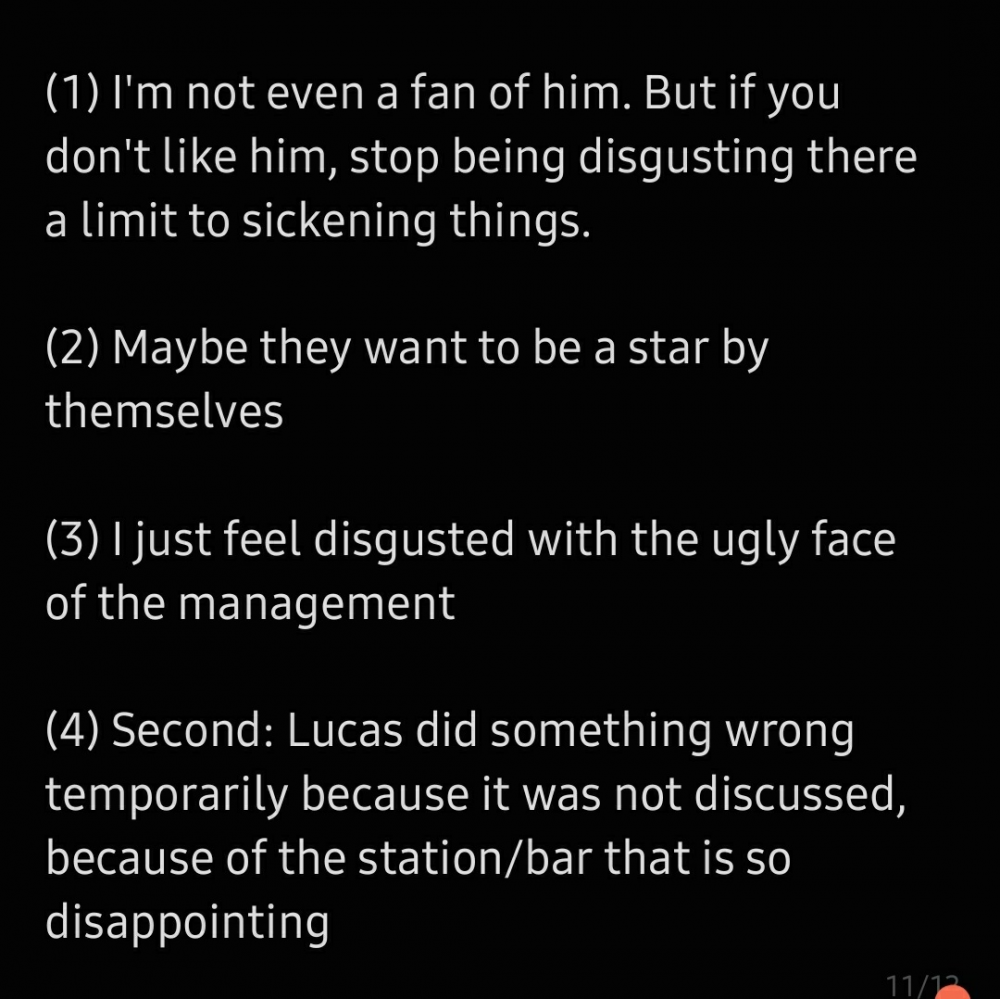 Main points on these member allegations and testimonies on how the Lucas Bar really was:

1. Old management was asked to resign the Lucas Bar by election, thus electing new management who were allegedly anti-Lucas fans according to ex admin Lucas Bar member.
2. New Lucas Bar Management used Lucas's fame and the donations of his fans to make money from the fandom so that they can support their real favorite male celebrities.
3. When Lumis members realized that their money was not being used properly to promote Lucas's activities and promotions, they asked for a refund, to which they were not given one.
4. Instead, the Lucas Bar created an "aid" program to give 'apparent' financial support to its members to cover up the money they have stolen
5. When Lucas's allegations conveniently surfaced a day before the comeback, the Lucas Bar shut down immediately.
6. Fans were confused as to why when they would have had the biggest influence.
7. Ex Lucas Bar member stated that "anti Lucas" management started the scandal in order for it to blow up. So it can give them an excuse to cause a chain reaction to cancel Lucas, as well as harm his image, and to avoid paying back the money that was stolen from his fans and instead of running with it.
8. Lucas rumor with the alleged ex-boyfriend deleted his post and said he lied in fear of getting sued by SM.
Sources: @lucaseuburger; @cxysdf