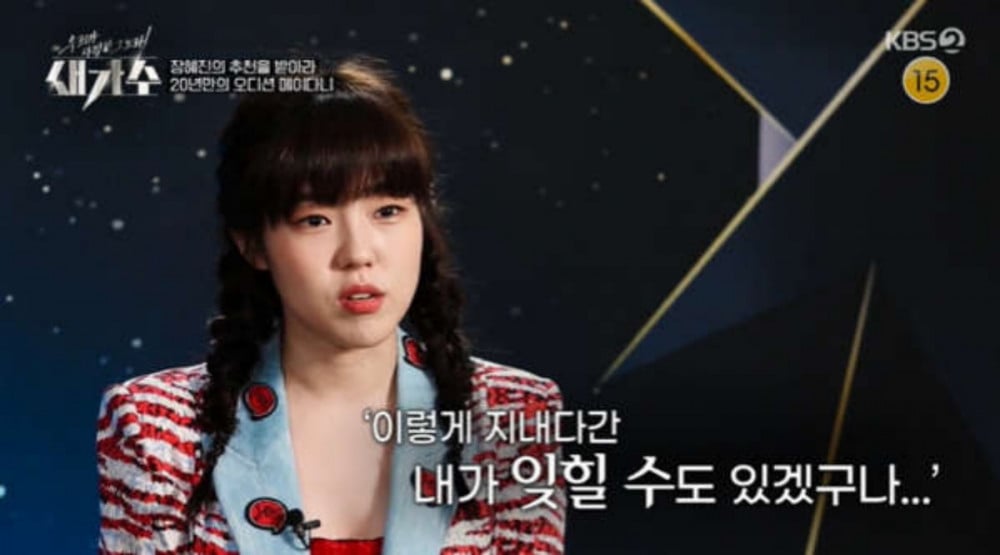 Ex-YG trainee Maydoni appeared in a broadcast for the first time in 12 years.

On the August 5 broadcast of KBS2's survival program 'New Singer', Maydoni appeared as a contestant and revealed how she had been living. Her appearance shocked many of the judges as Maydoni had been a well-known YG trainee in the past. Maydoni was first discovered in J.Y. Park's '99% Challenge' project, the same audition that Wonder Girls' Sunye and 2AM's Jokwon had been discovered. There, Maydoni was chosen as one out of ten contestants, and was accepted as a trainee. Maydoni then trained for an extra few years at YG Entertainment, but left after she was unable to debut.
Maydoni told the judges, "I challenged myself to audition again, after 20 years. I used to be in YG with Gummy unni." To this, singer Gummy replied, "I was surprised. I had never thought Maydoni would come out. I'm curious on how she has changed. There are probably a lot of people who remember her."

Maydoni then stated, "It's been 12 years since I've stood on a broadcast stage. [In the past], I went to Japan because there was a person who told me they would take care of [my career], but it was a voice phishing scam. My resting period got longer and my thirst for the stage grew bigger. I didn't want to rest, but I had no other choice. However, I thought that if I stayed like this I would be forgotten forever, so I decided to appear on this show." On this episode, Maydoni sang a heartfelt cover of Jung Kyung Hwa's "Invite You To Me", showing off her powerful vocals. With the recommendation of singer Jang Hye Jin, one of the judges on the show, Maydoni passed the first round.
Meanwhile, KBS2's 'New Singer' airs every Thursday at 10PM KST.