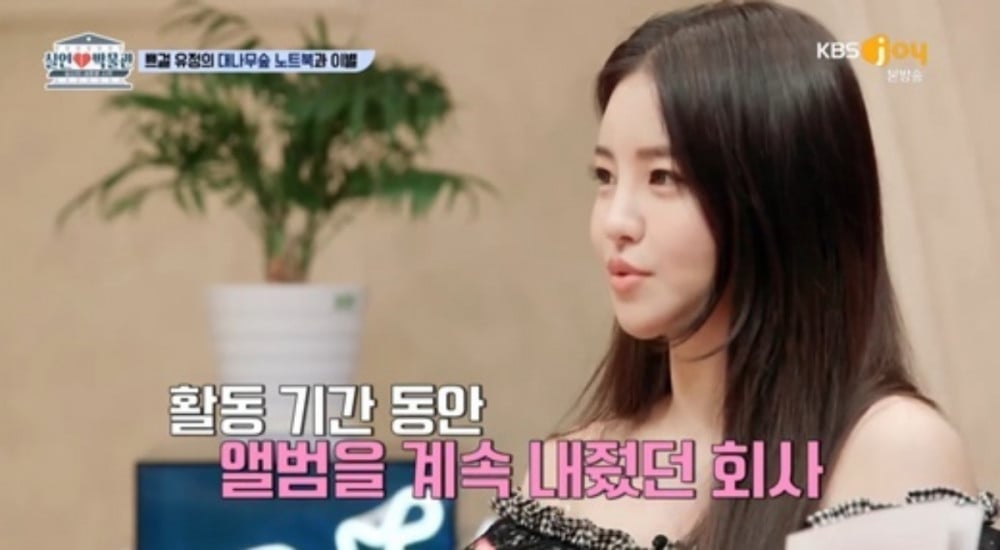 On the August 11 broadcast of KBS Joy's variety program 'The Demonstration Museum', Brave Girls' Yujeong made a guest appearance.

Here, Yujeong revealed the financial hardships she had faced in the past, while promoting with her group. She said, "I always felt sorry to the company. Amidst our albums consistently failing, our company continued to release our albums. In a way, we didn't even earn them 1% [of profits]. While we did receive investments, there was nothing that we were achieving. There were a lot of people who did not even know we had made a comeback. Borrowing the words we used to say habitually back then, we would say 'No matter what we do, we don't succeed'. "

She continued, "We did not earn enough from performing at the military units. They were also really far [from home]. But we truly loved standing on stage. We all knew that if even one of us gave up, it really would be the end. But the four of us held on, while telling each other 'Let's do at least one more performance, let's release at least one more album'. "
Yujeong then revealed that the Brave Girls members finally received their pay, after waiting six long years. She revealed, "Currently, we have received our pay." Sung Si Kyung asked her, "Did the minus in your bank account disappear?" To this, Yujeong replied, "Yes. I am very grateful."