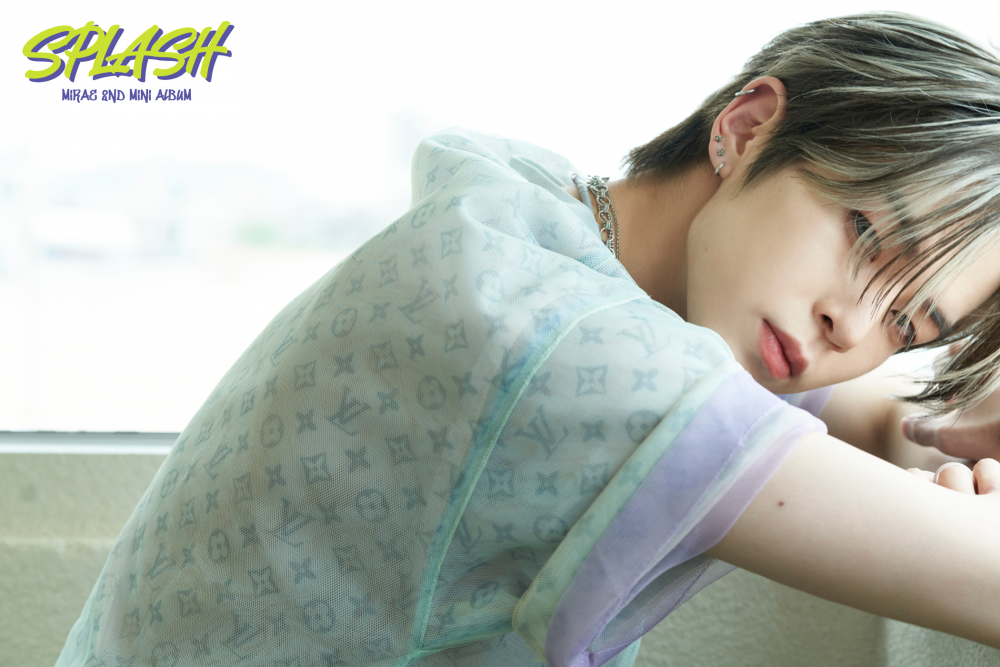 Junhyuk is the next to feature in the concept photos for Mirae's upcoming mini-album, 'Splash.'
He shows his alluring charms in these photos! The first photo shows him in an indoor setting. The walls are white, and the light that shines through the window is bright. He wears a slightly transparent, light blue shirt. Junhyuk leans on the edge of the wall on his elbows as he stares directly into the camera.

The next photo has him on a beach with motor vehicles behind him. He has a more casual style with a bit of an edge to it. He wears a graphic t-shirt that says, "MAKE LOVE NOT WAR," as well as two necklaces, black pants, a striped shirt underneath the graphic t-shirt, and a black jacket. He looks to be either taking off or putting on his jacket as he stares into the camera with a serious expression. His gaze is piercing in both photos and really draws you in.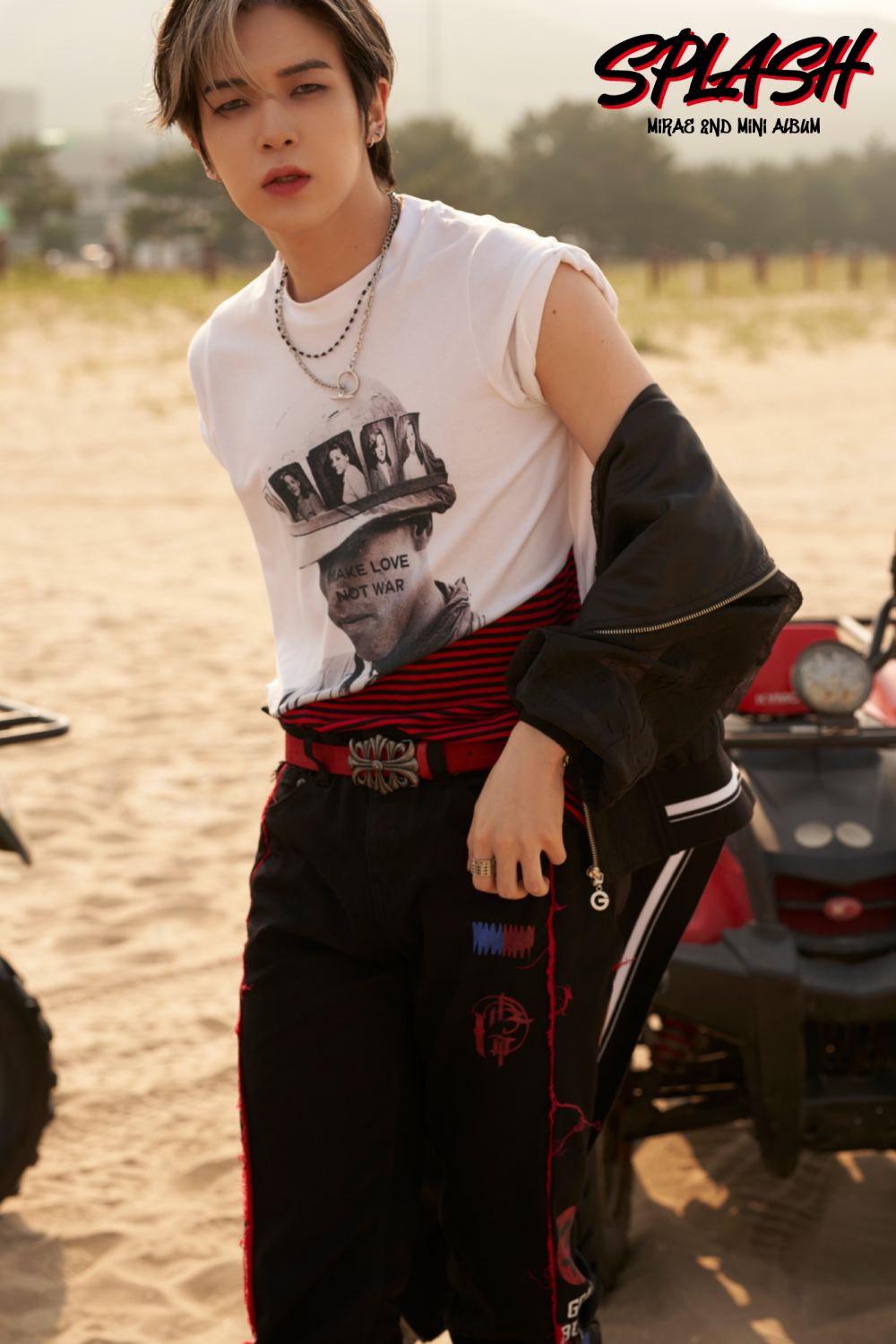 'Splash' is set to release on August 25th! Stay tuned!