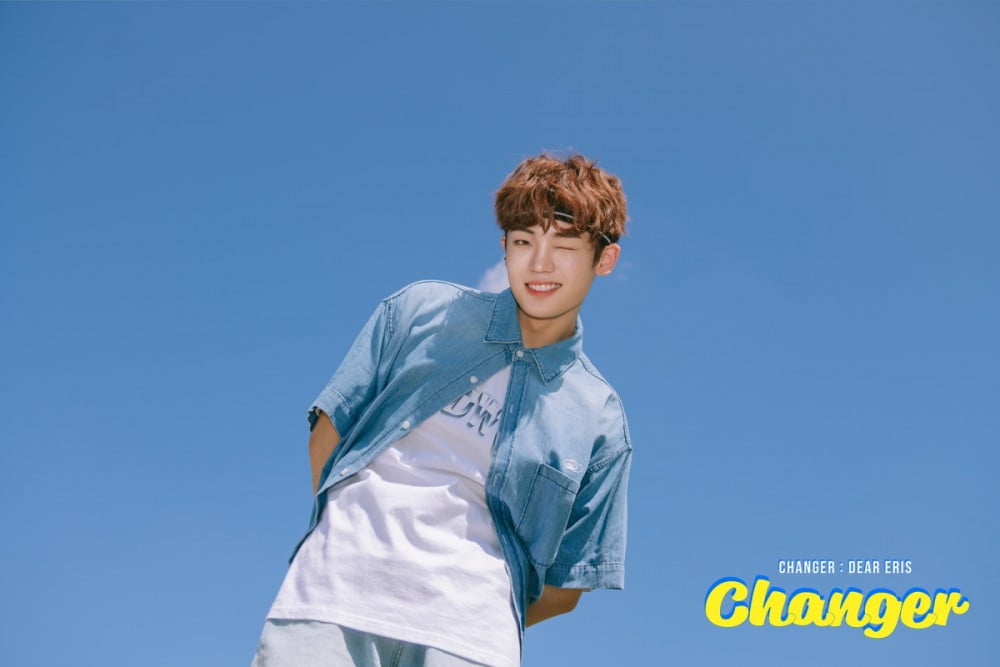 A.C.E have dropped their latest teaser images for 'Changer: Dear Eris' featuring Chan and Donghun.

After youthful teasers in green, Chan and Donghun wear denim against sky blue. The natural, boyish theme contrasts the dramatic, dreamlike mood of their 'Siren: Dawn' concept.

A.C.E are dropping the repackaged version of their 5th mini album 'Siren: Dawn', 'Changer: Dear Eris', on September 2 KST. Are you excited for A.C.E's comeback?