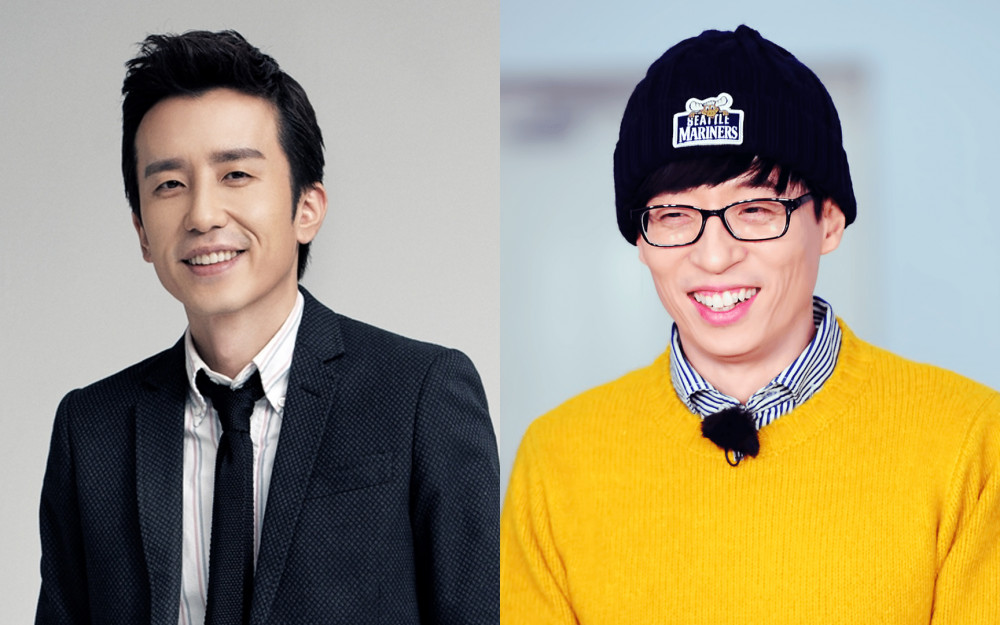 Just a day ago, it was reported that Yoo Jae Suk had decided to join Antenna Entertainment, led by his long-time friend Yoo Hee Yeol.

On July 14, Antenna Entertainment announced that Yoo Jae Suk had signed the contract with them and stated, "As the nation's undisputed, representative MC and comedian, Yoo Jae Suk has always taken on new challenges and broadened his range of activities through his passion and serious devotion to his work. At Antenna, we plan to support Yoo Jae Suk in his new challenges with strength and through the free, high-spirited atmosphere here. We ask for all of your unchanging love and support toward Yoo Jae Suk,"

Yoo Jae Suk also stated, "I'm excited and happy to be with my long-time close colleagues. Please look forward to the fun things that we will unfold together."
The public has already been familiar with Yoo Jae Suk and Yoo Hee Yeol's friendship through various broadcasts. However, the relationship they form in a business might be quite different. No one can foresee the synergy that these two can create as they both start a new adventure as business partners in an agency and celebrity relationship.
An official from both sides told Dong-A News, "Both Yoo Jae Suk and Yoo Hee Yeol shared the philosophy that there's meaning that forms when you enjoy your time and have fun with good people." The official continued to explain, "Yoo Jae Suk has contemplated more since this would be the 30th year since his debut. So I believe that Yoo Jae Suk chose Antenna to freely try new challenges at an agency with such aura that is led by Yoo Hee Yeol, who has the same values and ideology as him."

This means, that Yoo Jae Suk chose Yoo Hee Yeol as the best new partner because he believed that Yoo Hee Yeol is the person with who he can do joyful things.

As a result, Yoo Jae Suk will be the first comedian of Antenna Entertainment. Antenna Entertainment also plans to establish its images as a comprehensive content company that attempts various areas and moves away from the image of 'Indie Label.'