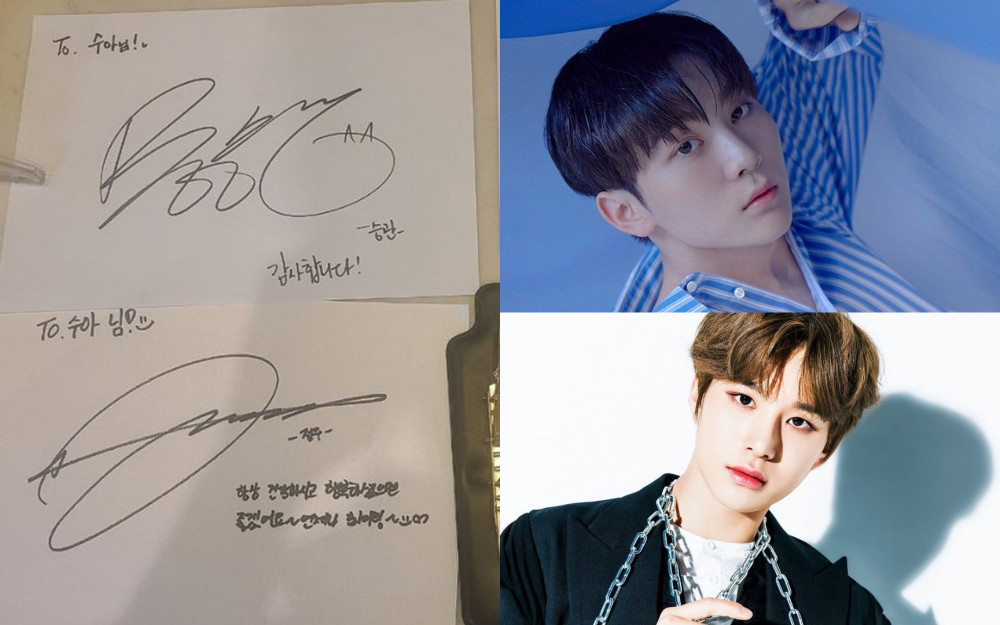 Artists in the K-pop music industry are bound to share friendships with one another even though they do not belong to the same group. Especially artists born in the same year are bound to get close as they share similar experiences and hardships in becoming a singer and surviving in the competitive, cut-throat industry.
Recently, one netizen shared that NCT member Jungwoo and Seventeen member Seungkwan, who are both born in 1998, had visited a restaurant together and left signatures.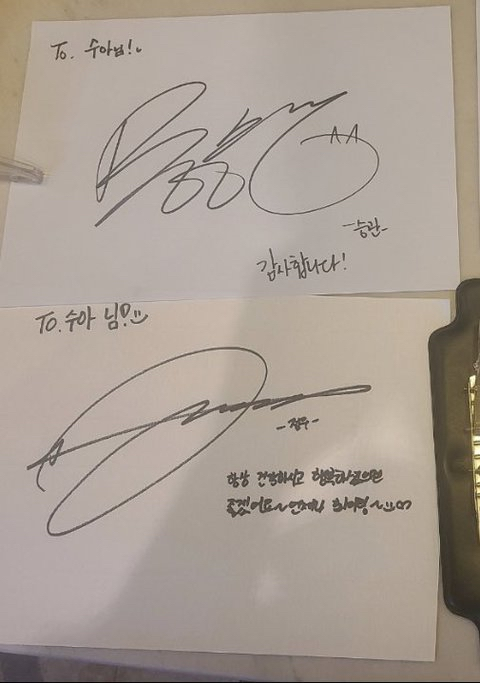 The netizen who created the post uploaded another social media post from another netizen who shared the photo of the singers' signatures and wrote, "How can this be!!! I. So I went to a restaurant that my uncle owns, and he said the two of them came to eat...are they close???" The creator of the post explained, "It's nice to see the two 98 liners. Jungwoo and Seungkwan are close, and it's unexpected."
Other netizens joined in and shared other idol members who were friends but from different groups. Netizens commented, "Did you guys know there was a time when Seventeen's Joshua gave NCT's Johnny a beads bracelet as a gift too," "It's like a clash of different universes," "Doyoung and Hoshi are friends too," "They are so cute," "I love seeing other idol group members being friends," and "This is an unexpected friendship but it's nice to see."