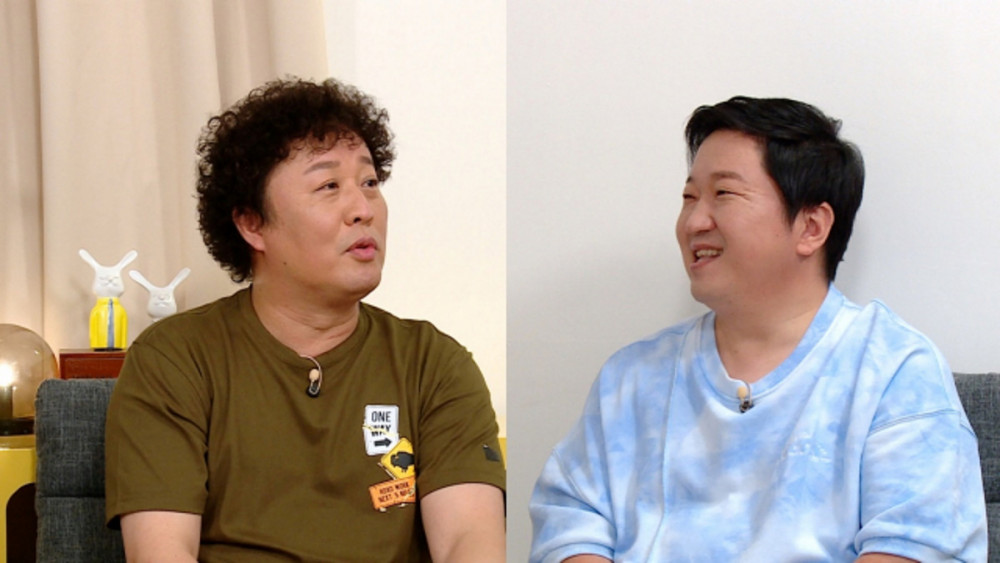 Former 'Infinity Challenge' co-stars Jung Hyung Don and Jung Jun Ha talked about their allegedly bad relationship.

On the July 20th episode of 'Problem Child in the House', Jung Jun Ha featured as a guest, and Kim Sook mentioned, "There are rumors you have a bad relationship with Jung Hyung Don." Jung Jun Ha responded, "There are rumors about me and Yoo Jae Suk as well as Park Myung Soo having a bad relationship too."

Jung Hyung Don said, "It's been 6 years since I've seen him. I haven't met up with anyone else either. I haven't seen HaHa yet. There was no opportunity to." When Jung Jun Ha revealed he was slightly saddened and disappointed, Jung Hyung Don explained, "He told me, 'Don't call me when you're drunk. Call me sober.' These days, Park Myung Soo calls me drunk."

Jung Jun Ha added, "We saw each other for 13 years every day, and now that we don't see or contact each other, there are rumors of a bad relationship." As for why Jung Hyung Don cried when he saw his former cast member, he explained, "It's been 6 years. In that brief moment, I thought of all the ways we suffered together in the past."

Do you miss the 'Infinity Challenge' crew?