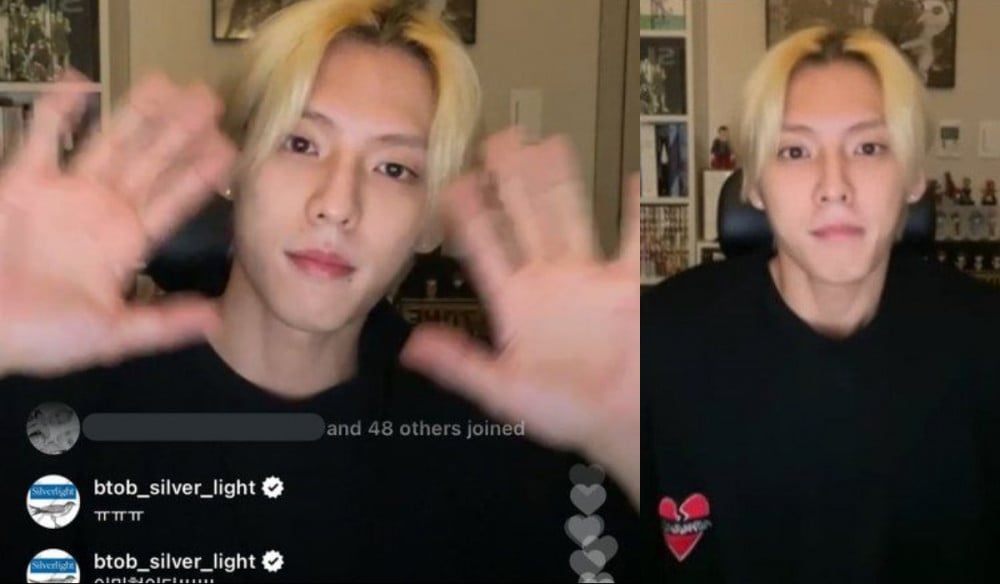 Netizens are saying COVID-19 is scary after seeing BTOB's Minhyuk.

On July 30th, the BTOB member took to his Instagram to update his fans after his recovery from COVID-19. Minhyuk previously tested positive for COVID-19 after feeling abnormal symptoms and suspended all activities to focus on his treatment.
During his Instagram live, Minhyuk talked about his sudden weight loss, "A lot of you are saying that I lost a lot of weight, and you're right. I had prepared for a body profile photoshoot, so I worked hard to exercise and weighed 62 kg without a lot of body fat. But when I was discharged today, I weighed only 58 kg."

After his live stream, netizens started sharing their thoughts on how COVID-19 can take a huge toll on a healthy man in his early 30s. Some of the comments include:
"Omg, he had a good amount of muscle and was regularly working out... I'm really screwed if I contract covid."
"Right... Minhyuk regularly exercises and has low body fat with a lot of muscles but he had really rough timeㅜㅜ It seems he couldn't even look at his phone for the first 8 days because his body temperature went up to 40 degrees Celcius ㅜㅜㅜ Let's all be careful❤️ I'm glad he has recovered now."
"Minhyuk goes to the gym almost every day. He takes good care of his health but losing that amount within 14 days shows how scary covid is. Anyway, thank you Minhyuk for getting better so quickly."
"Wow his cheeks are so hollow now"