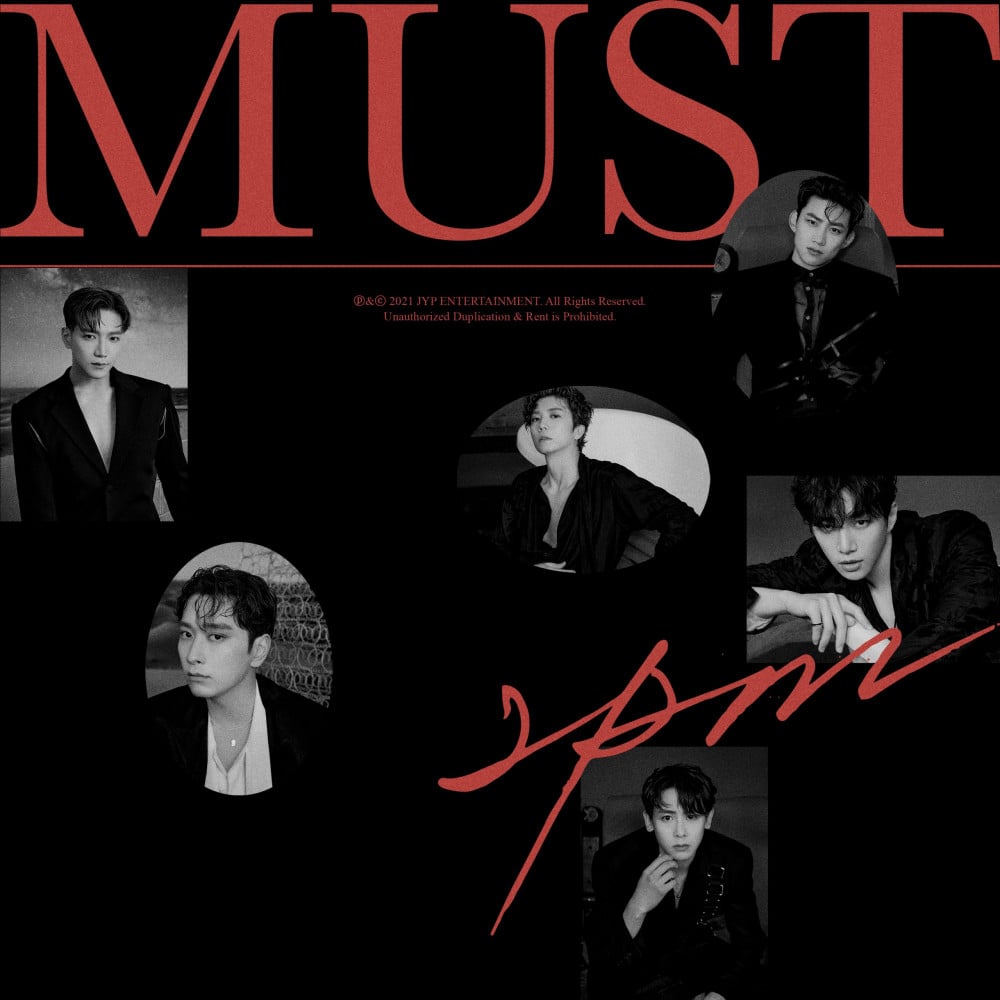 [This review reflects the opinions of the author and not necessarily those of allkpop.]
Track List:
1. Intro.
2. Make it
3. OK or Not
4. On My Way
5. Champagne
6. The Cafe
7. Moon & Back
8. Two of Us
9. Hold You
10. My House (Acoustic ver.)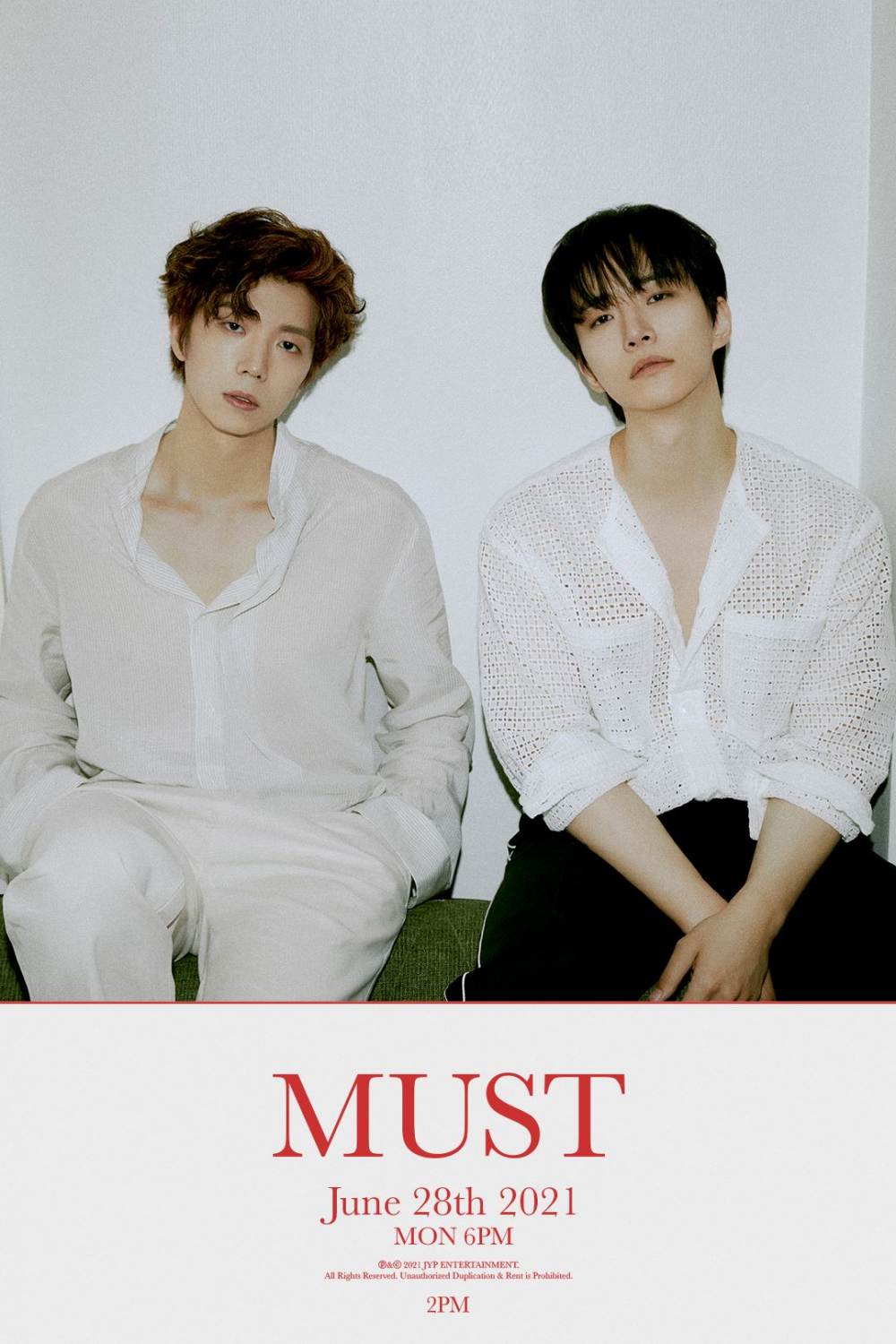 Though originally slotted for release in March, 2PM has finally overcome delays to release their newest full-length, MUST. Following a series of anticipatory trailers, the group has finally returned with a 10-song album that's sure to please Hottest across the globe. With a beginning track aptly entitled, "Intro," the group's signature jazzy, the laid-back sound is hinted at as soon as the album begins.
"Make It" is the group's title song, a number written and composed by Wooyoung. Posing questions like "If our comeback is now? What should we do?" "Make It" explains that there are things one must and have to do. Just as "Intro" indicated, this title is jazzy with a bouncy lilt carrying the melody throughout. There's a mature tone to this song, but it manages to hold onto all of 2PM's signature sound.

Conveying the feelings of feigning normalcy when one isn't fully okay, "OK or Not" is an honest and straightforward display of emotions. Written by Jun. K, this mid-tempo track showcases vocal strength and the ability to keep relevance over time. Jun. K had more notable involvement on this album with the next song, "On My Way," as well. Expressing a confident heart and willingness to see a lover despite hardship, "On My Way" is high-energy and the first real up-tempo song of the album. With a lively rhythm and lyricism, the song is reassuring to Hottest, specifically that the group is on their way to see you soon!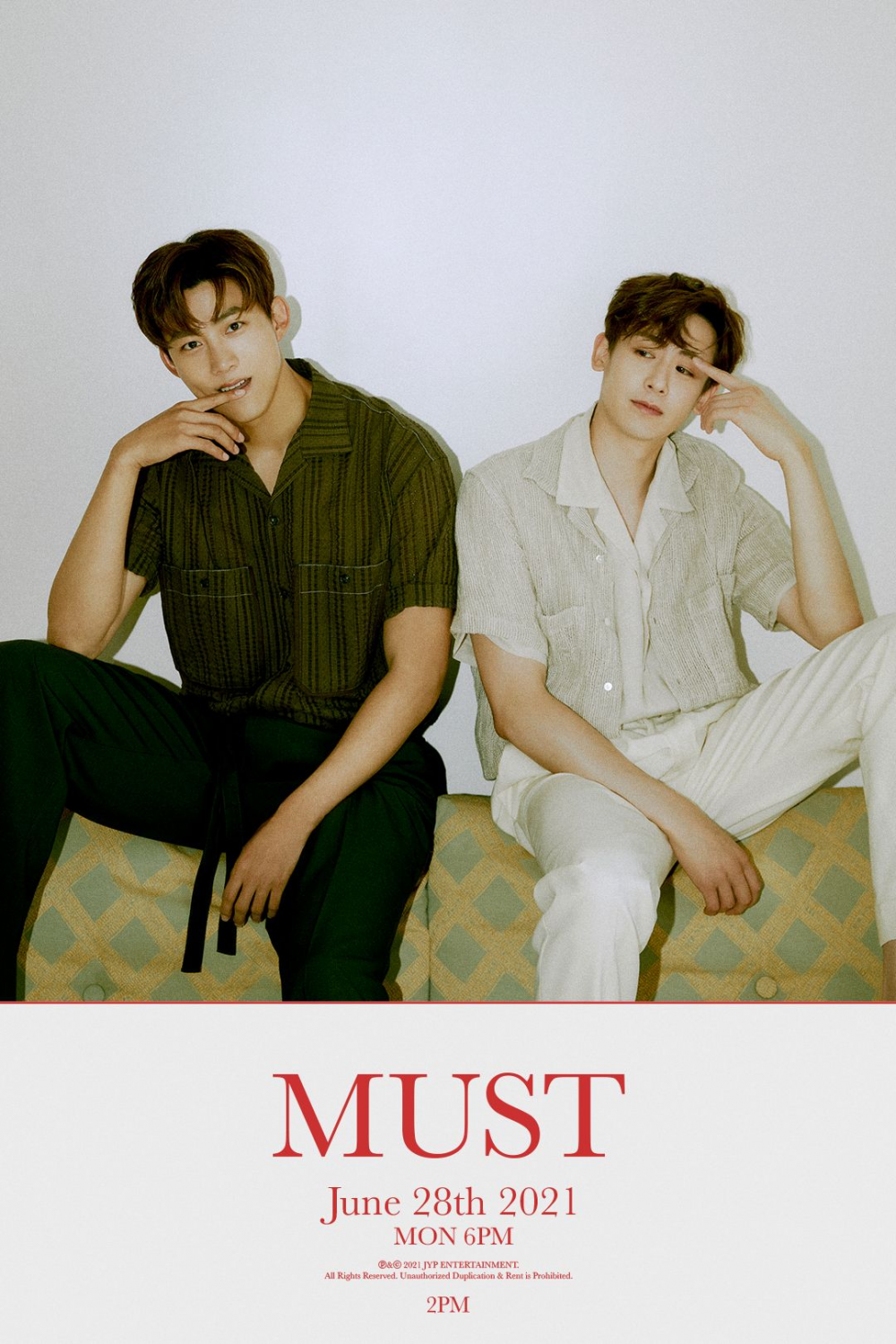 "Champagne" uses 90s hip hop kickdrums to pull your attention instantly. Mixed with a bass-heavy house beat, this concept is much more mature and refined. Written by Taecyeon, this song has a completely different feel from the rest of the album, which feels like it's pandering much more to the group's nostalgia. "Champagne" is a strong display of 2PM's ability to stay relevant to today's biggest sounds. Like a refreshing glass of champagne in summer, this luxurious track is my favorite from the release.
Wooyoung contributes his talents again on the next song, "The Cafe." Ultra sugary sweet and light-hearted, this bona fide pop song is bouncy, upbeat, and happy. Conveying a simple message of expressing the desire to spend time with one that you love, "The Cafe" is easily digestible, and for lack of a better word, is a track that simply feels good.
"Moon & Back" is the group's attempt at switching from a pop focus to an R&B concept. This attempt shouldn't be looked down upon at all; in fact, 2PM absolutely nails this modern R&B feel. It really doesn't feel like they are legend veterans at all because 2PM is one of those groups that has the keen ability to understand current trends and adjust their signature sound to suit trends and popular soundscapes.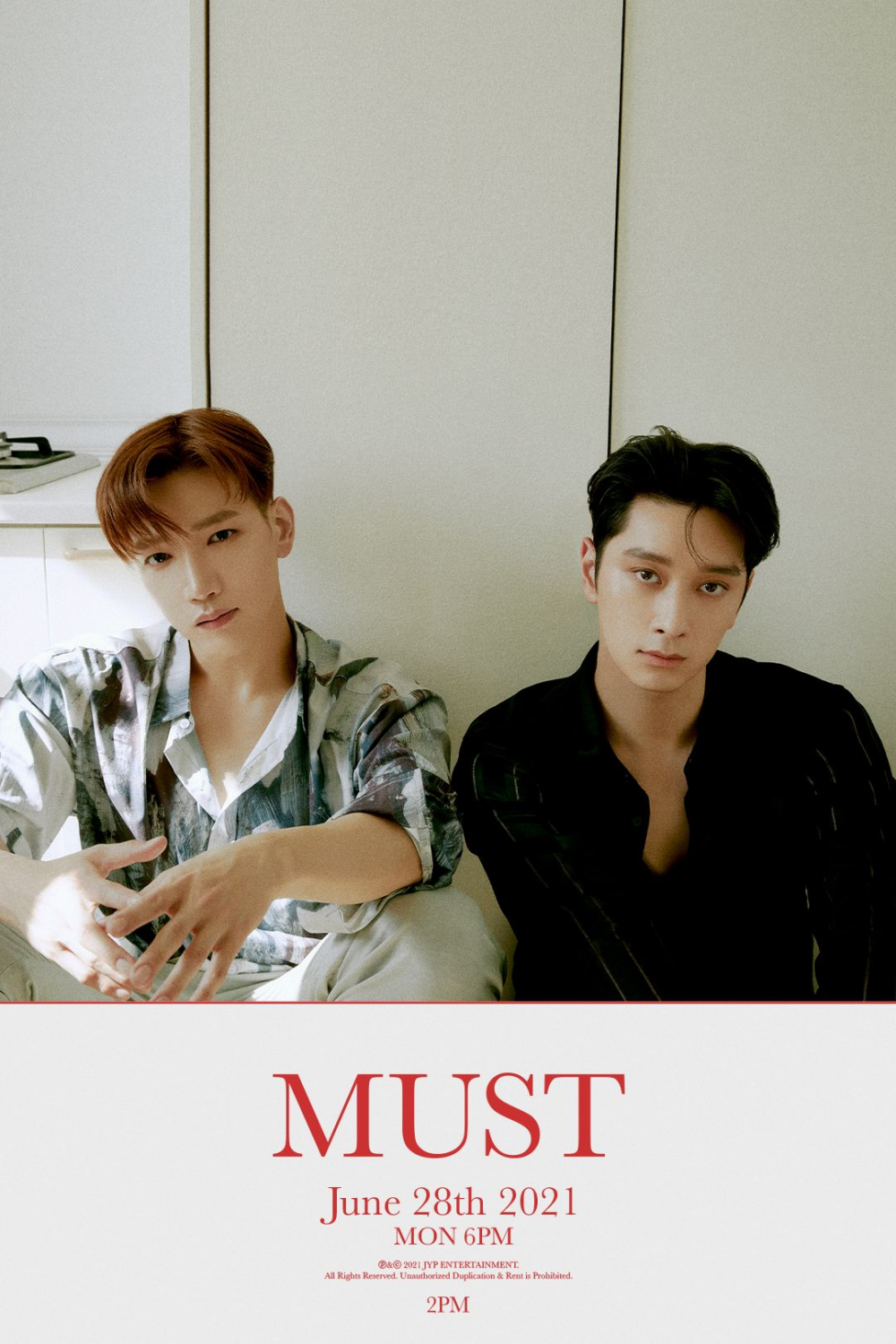 "Two of Us" a downtempo and sweet pop ballad. This song is satisfying but lacks too much impact otherwise. Against the dynamic tracklist of the rest of the album, "Two of Us" doesn't excite me quite as much. Funnily enough, "Hold You," which is also a ballad, seems to capture my attention much more. There's a message of gratitude to Hottest in "Hold You" that comes across with a much more emotionally charged performance that makes "Hold You" the preferable ballad on the tracklist. There is truly nothing like 2PM's 6-member harmony.
After 9 incredible tracks, 2PM presents fans with the ultimate gift: an acoustic version of "My House"! A revamped version of the cardinal 2PM classic track (you've probably seen your favorite boy group perform this at least once), the acoustic rendition feels like a special treat for those who have weathered the storm with the members and for those who are new to the group.
2PM's return is one of the most triumphant and well-composed album releases from a veteran group this year.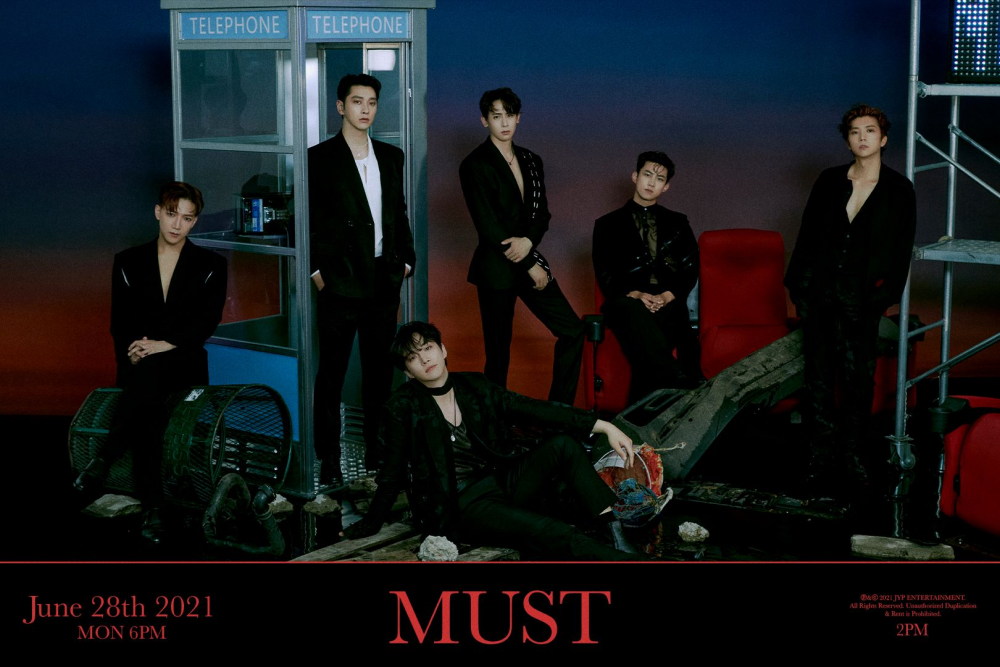 MV REVIEW
Seeing a 2PM MV after all this time is without a doubt one of the most nostalgic things I've witnessed besides Brave Girls return this year. True to 2nd generation nature, aspects of "Make It" reflect this feeling of nostalgia, especially the forlorn love storyline that was so present in the MVs of their heyday. Starting off with a girl that captures all their attention and a number of movie-like apocalyptic attacks, there's a high-quality yet campy plot that is perfect for a mature 2PM. The MV appeals to old and new fans alike with an easy-to-enjoy concept that's digestible. With "Make It," there isn't an overt need or attempt to try to make the group 'relevant' and 'trendy,' which gives an assured and confident nature to the MV that makes 2PM's comeback all the more enjoyable.

MV SCORE:
MV Relevance…..8
MV Production…..9
MV Concept……..8
MV Score: 8.33
ALBUM SCORE:
Album Production…...9
Album Concept……...10
Tracklisting…………...9
Album Score: 9.33
Overall: 8.83