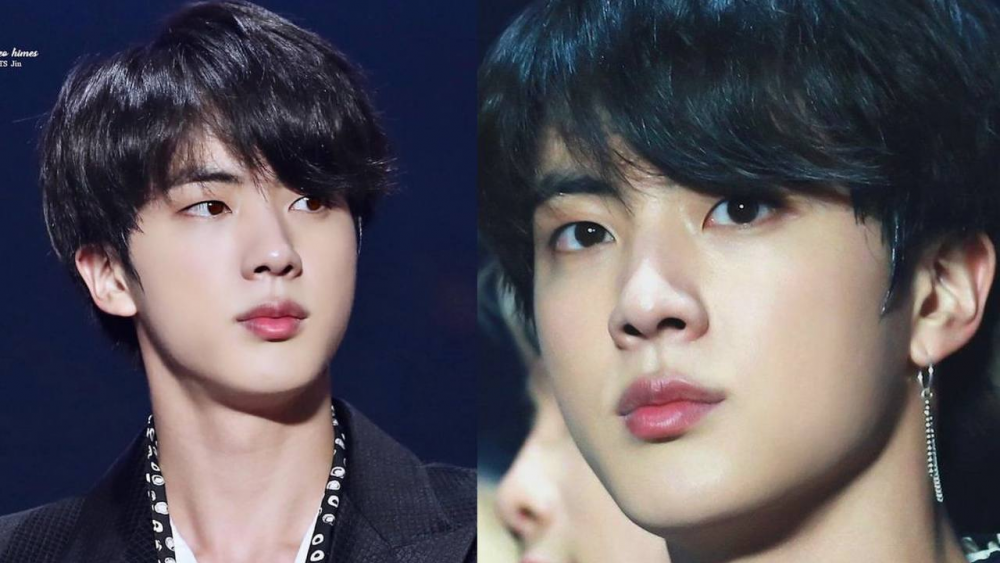 As you know, Jin is the only BTS member with an acting degree. The story of him getting into Konkuk as the part of the 10 best applicants among the 2,000 who applied is widely known. During the past years, Seokjin demonstrated that he isn't just a trained actor but also an all-rounded one!
Check out the curriculum of Jin when he was studying in Konkuk!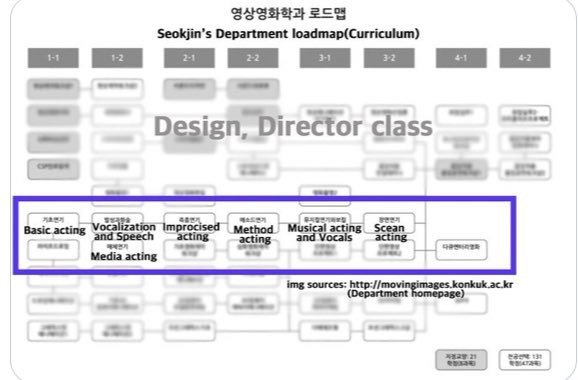 Let's go through the 5 main reasons:
1) Jin is great at acting vocalization. This is one of the disciplines he was studying at Konkuk and even got praised for it by the professor. It is important for an actor to be able to imitate different voices, give characters their unique talking style. Koreans also praise Jin's narrator talent in talking eloquently, clear, and with perfect pronunciation, which is a very great additional skill for a professional actor. After voicing the character of "Zootopia" in RUN BTS, Jin got praised by one of the voice actors of South Korea!
2) Jin doesn't need a stunt performer. Aside from having an acting talent, Jin is an overflowing box of abilities and skills. He is good at every sport, singing, and dancing. As an owner of a black belt in Taekwondo and an insanely athletic man, Jin can easily do all the tricks in an action movie by himself!
3) Jin is amazing at method acting. Method acting was developed by Stanislavski many years ago and remains one of the bases of acting theory. Of course, at the University, Jin was diligently learning it, but only the born talent can actually become the master of it. In short, method acting consists of Labour, The Art of Representation, and The Art of Experiencing. The actor should be able to create a character inside of themselves, start actually feeling what the character feels. Moreover, the actor should know everything about the job or hobby their character has. Even in singing, Jin is known for transcending emotions as no one else does. He turns BTS's Jin into a new character at every stage, and his versatility is astonishing.
When the notes for "Dis-ease" got revealed, fans got shocked by the way Jin was making remarks about what emotion he should use for each syllable he sings. Jin was even writing what he should think about why singing a certain word. For each BTS song, Jin creates its own character!
As for the "The Art of Representation," Jin is a great psychologist. With such high emotional intellect and understanding of each person, it is easy for him to transform into any character. He is also very pedantic when it comes to art and work and mentioned always doing the research before getting into some new environment while quickly learning anything new. The sphere of his interests is extensive.
4) Jin has a mind of a scriptwriter. Acting education includes writing scripts. Many times Jin demonstrated that he has lots of unique creativity stored inside. Let's remember the stories he was coming up with at the recent RUN BTS episode. They were so unusual and creative, but also morally meaningful! And he did it just on the spot!
5) Of course, being talented in acting is the basics of being an actor. Dozens of compliments by directors, other actors, celebrities, and fans about Jin's acting talent. What proves that those praises are truly deserved is the fact that Jin was accepted to Konkuk after passing a few acting exams and got into the two most prestigious and competitive acting universities with only 10 people quota and finished one of them with brilliant success.