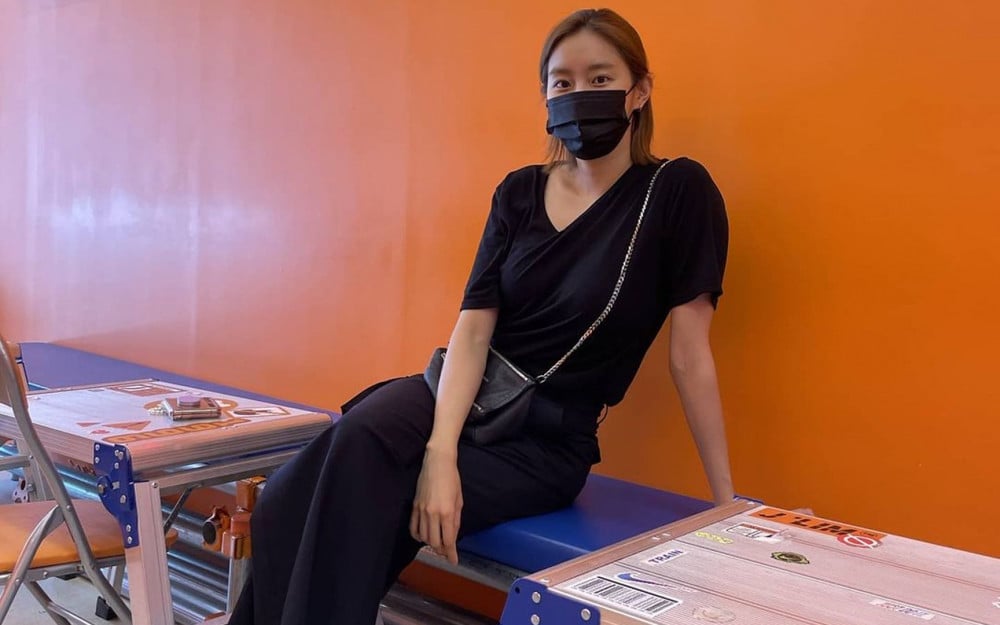 Former After School member UEE updated fans through social media.
On June 15, she uploaded a photo of herself with the caption, "Today, without a doubt, ice americano." In the photo, she's sitting on a bench at a cafe wearing a mask.
She looks stunning after gaining back 8 kg (17.6 lbs). UEE had previously gained much attention after losing a lot of weight through her diet. Then she confessed recently that she had gained back some weight due to the yo-yo effect.

Nevertheless, her fans are loving her current look as she looks healthier than ever.