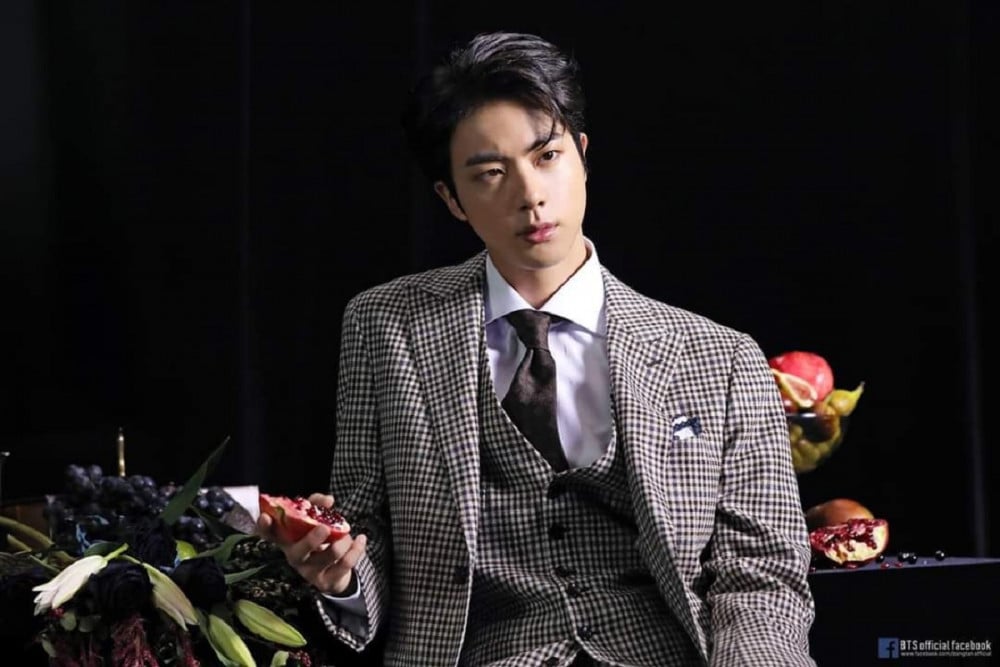 There is a growing demand among fans who are eager to see 'actor Jin'.
Kim Jae-Ha, a New York Times best-selling author and journalist for the Chicago Tribune, drew attention for consistently updating her Twitter account to publicly express her anticipation to see 'actor Jin'. She brought up moments where Jin had shown his abilities to cry in under 1 minute, during a section of the show 'The SHOW Play with BTS'.
Jin also recently garnered a lot of attention among fans for his high synchronization with the main character from the drama 'Vincenzo'. Fans openly expressed their excitement at how Jin would be a perfect match for a character like Vincenzo Cassana.
Jin, who first dreamed of becoming a reporter in high school, transitioned his goals to become an actor after seeing Kim Nam-gil in the drama 'Queen Seon-deok'. Although Jin did not prepare for Korea's yearly held university entrance exam (CSAT), he was able to overcome the competitive admissions ratio of 201:1 and was ultimately accepted to the Department of Film at the prestigious Konkuk University. It is known that Jin had also been admitted to Sejong University, which had an admissions ratio of 157:1. It is reported that friends from other floors of his high school came down to see Jin's news of university acceptance, for his rare case of being accepted significantly earlier than other students had.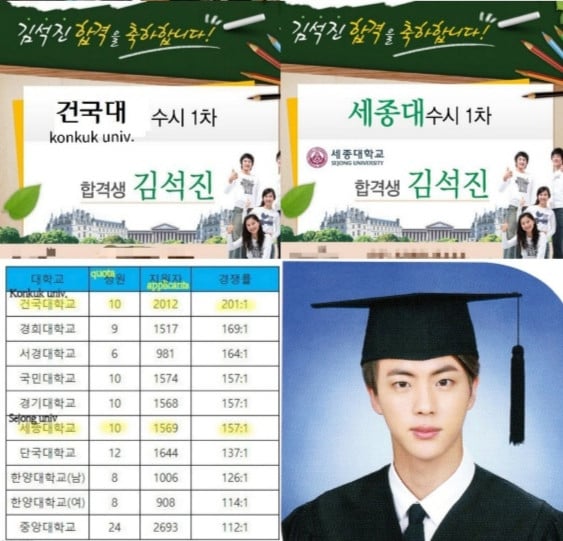 Jin is attracting attention for his natural and excellent acting skills in BTS' music videos, entertainment contents such as 'Run BTS', 'BTS World', and 'BTS Universe Story', and the group's various advertisements and commercials. Fans who recognized Jin's talent early on have been eager to see Jin's acting since the early days of his debut. As of recent events, a growing demand for seeing 'actor Jin' has been seen not only among fans, but also among prominent figures in the acting industry.