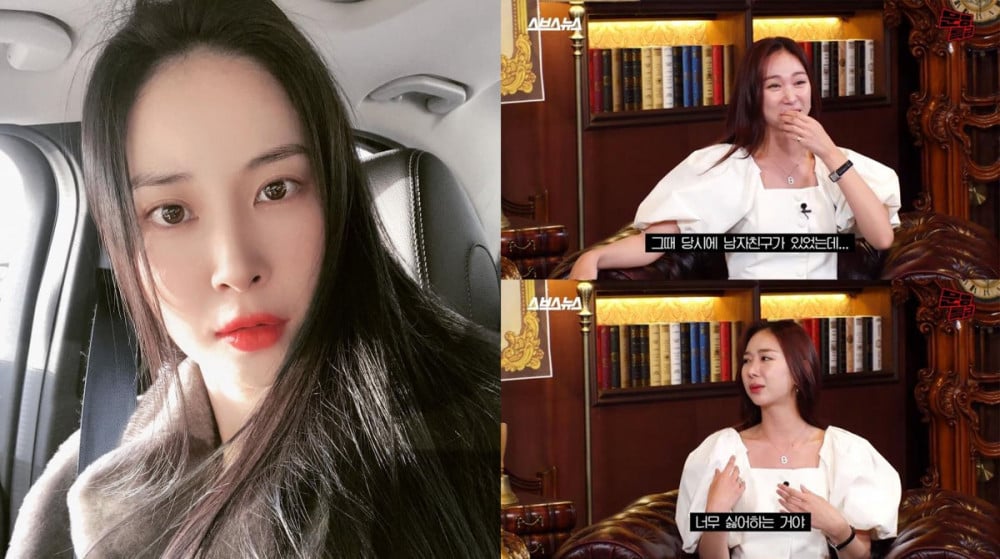 On June 11, former Nine Muses member Lee Sem garnered attention with a lengthy Instagram story post, seemingly calling out certain members of her old girl group.
Nine Muses will be appearing as one of the performers of the upcoming 'MMTG - Civilization Express' special concert, 'K-Pop Songs That Deserve Another Comeback', taking place on June 11 via SBS. Back in April, former Nine Muses members Euaerin and Kyung Li appeared as guests on 'MMTG', reacting to being chosen as one of the groups who were most qualified for the project. On this episode, the two members discussed Nine Muses songs like "Dolls", "News", "Drama", and more as potential songs they would perform at their reunion stage.
Then, on June 11, Lee Sem wrote on her Instagram story,
"At first, when I heard the news from Kyung Li before you guys decided on a song, I was happy for you guys and cheered you on. But if you guys chose 'Dolls' as the song, shouldn't you have told me?

Up until very recently, we talked a lot about the old days and threw around some inappropriate jokes, but you completely left that part out. While we were talking, I brought that up but you just said you were practicing for the stage. That was the first time that you even mentioned it to me. The way you always purposely leave out the most important parts, seeing that, I thought, wow, people really don't change.

I'm now thinking that you're not even worth this kind of venting. Always just stopping at the convenient situation and saying the convenient things. Even if someone confronted you, you were just someone who controlled the situation from behind the scenes. So I just talked to someone whom I could actually communicate properly with.

When we were models, you insisted that you were older, but in the group, you didn't want to be the oldest so you wanted to say that we were getting old together and told me not to call you unnie. But I couldn't call you by your name either.

There were a few more sentences I wrote down but for the sake of manners, I erased them. I already knew what kind of person you were, but now I've confirmed it once again, and I think I would like to stop confirming that from now on."
Meanwhile, Lee Sem is one of the original members of Nine Muses along with Euaerin. She left the team in January of 2014, while Euaerin left the team in June of 2016. Many suspect that Lee Sem's post is directed toward Euaerin, due to the fact that she was the oldest member of Nine Muses.