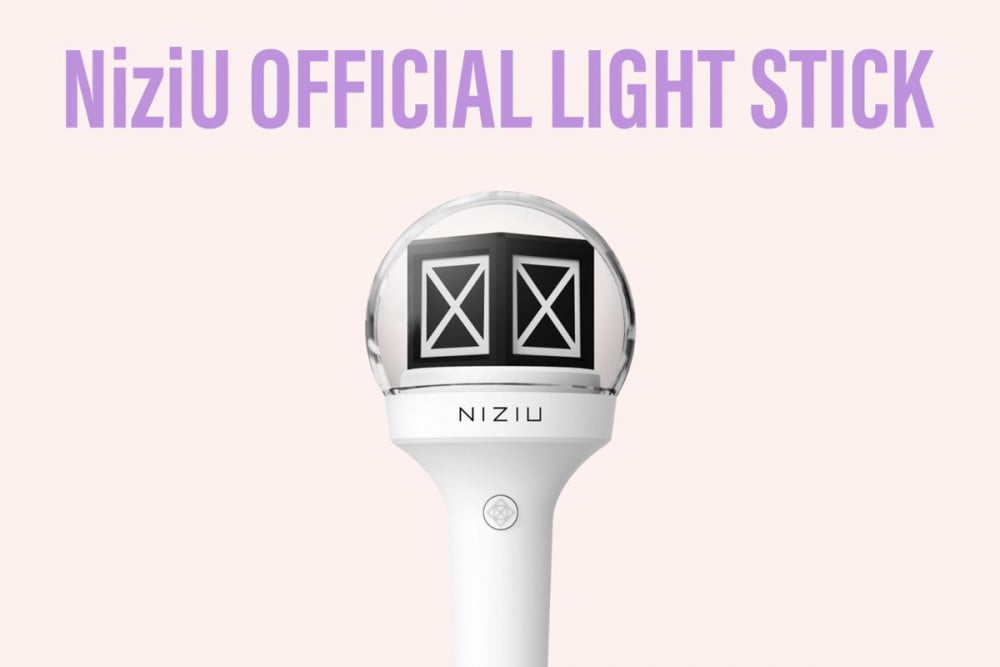 On June 20, all-Japanese girl group NiziU revealed the design of their first official lightstick!
The teaser image was first released on their official Twitter account, garnering hot response from their fans. As the teaser image portrayed, the lightstick seem to be a simple dome-shaped lightstick with a black and white box in the middle.
What do you think of the lightstick?