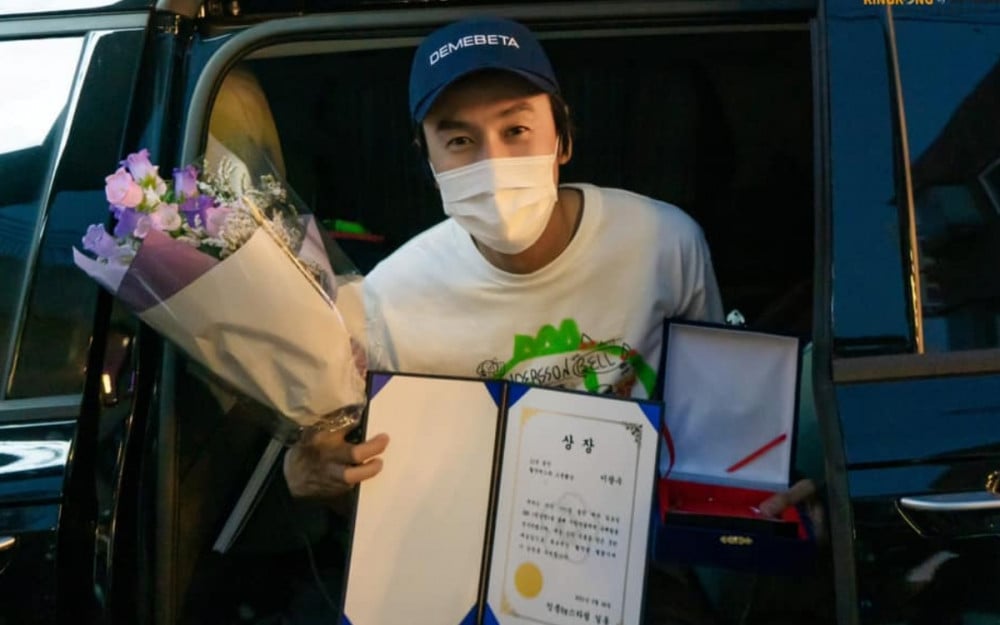 Lee Kwang Soo's time on the SBS variety show 'Running Man' has officially ended after over a decade.
On June 13 KST, the final episode the actor and TV personality appears on aired, with Lee Kwang Soo taking to social media a few hours prior to say a formal goodbye.
"Thank you for running with me for 11 years. I am sincerely grateful to all of you viewers who ran with SBS 'Running Man's Lee Kwang Soo every Sunday for 11 years. Thank you again for all of the love and support you gave me during that time. Please stay with me to the end – today (the 13th, Sun.) 5 PM," he wrote.

In the accompanying images he shared with his post, Lee Kwang Soo is seen smiling happily as he poses with a congratulatory bouquet of flowers, a cake featuring '11' candles, and a completion certificate.

Meanwhile, it has been decided by the network that Lee Kwang Soo will not be replaced for the time being.