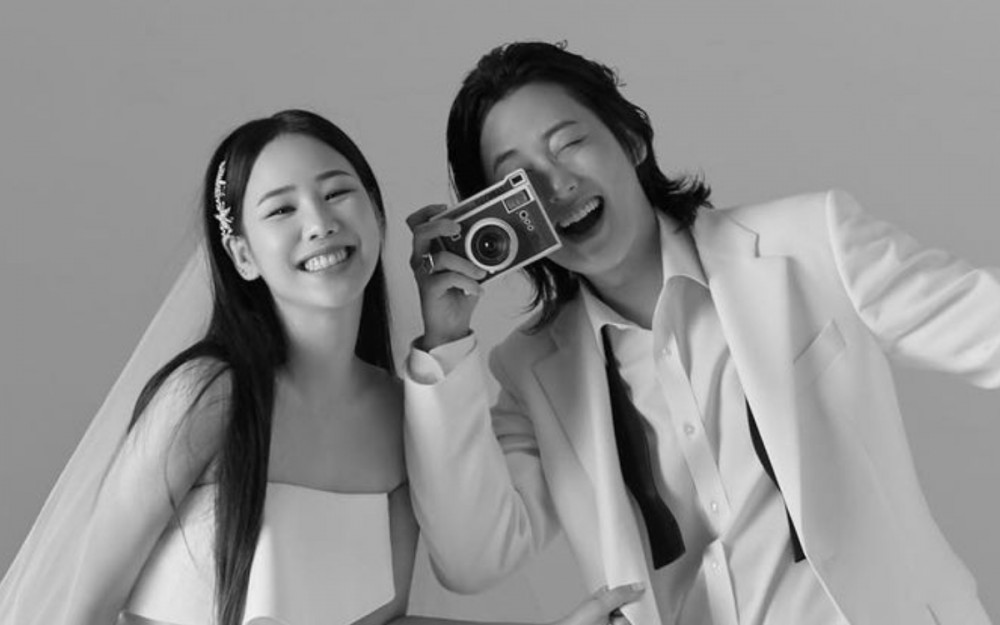 Only five months after going public with their relationship, 'The Voice of Korea' runner-up Yoo Sung Eun and Louie of hip-hop duo Geeks are getting married!

The news was revealed on June 13 by Yoo Sung Eun's agency Music Works, who confirmed that the wedding ceremony will take place on July 11 in Seoul. Due to COVID-19, the ceremony will be an intimate one, with only close acquaintances in attendance.
Meanwhile, Yoo Sung Eun and Louie first met nearly a decade ago, having been industry friends for quite some time before beginning to date roughly 2 and a half years ago.
Congratulations to the couple!