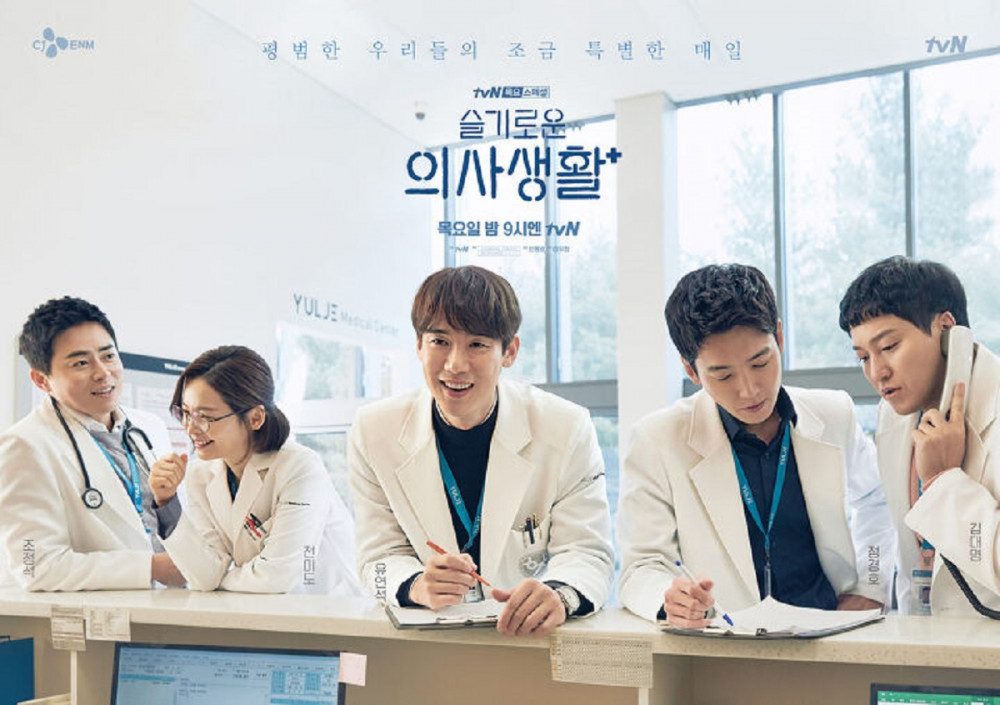 tvN drama 'Hospital Playlist' has finally returned with season 2, recording the highest viewership ratings for a first episode of any tvN drama. The first episode perfectly met the expectations of viewers with its deeper story and amazing on-screen chemistry among the actors.
The first episode of ''Hospital Playlist' season 2 (directed by Shin Won Ho, written by Lee Woo Jung) aired on June 17th, and recorded a city-wide average viewership rating of 11.7% and peaked at 14.9%. The nationwide viewership rating averaged at 10% and peaked at 12.4%. Thus, 'Hospital Playlist, season 2' broke the record for highest viewership ratings that a first episode of tvN drama has ever received.
The highly popular drama series made its comeback with a strong start. The first episode gave glimpses of both the ordinary daily life and intense hospital life of five friends Ik-Jun (played by Jo Jung Suk), Jung Won (Yoo Yun Suk), Jun-Wan (Jung Kyung Ho), Seok-Hyeong (Kim Dae Myung), and Song Hwa (Jeon Mi Do), all who work as doctors at Yulje Hospital. Season 2 instantly captured viewers' attention with its first scene, where Seok-Hyung receives a phone call from his ex-wife Shin-Hye (played by Park Ji Yeon). The appearance of the character of Shin-Hye was a huge reveal, for viewers had only been able to hear a vague mention of her in season 1. Thus, season 2 has garnered a lot of attention for its likelihood of revealing major characters and many untold stories from season 1.

'Hospital Playlist' season 2 airs on tvN and Netflix every Thursday at 9PM KST. The second episode will air on June 24, 9PM KST.