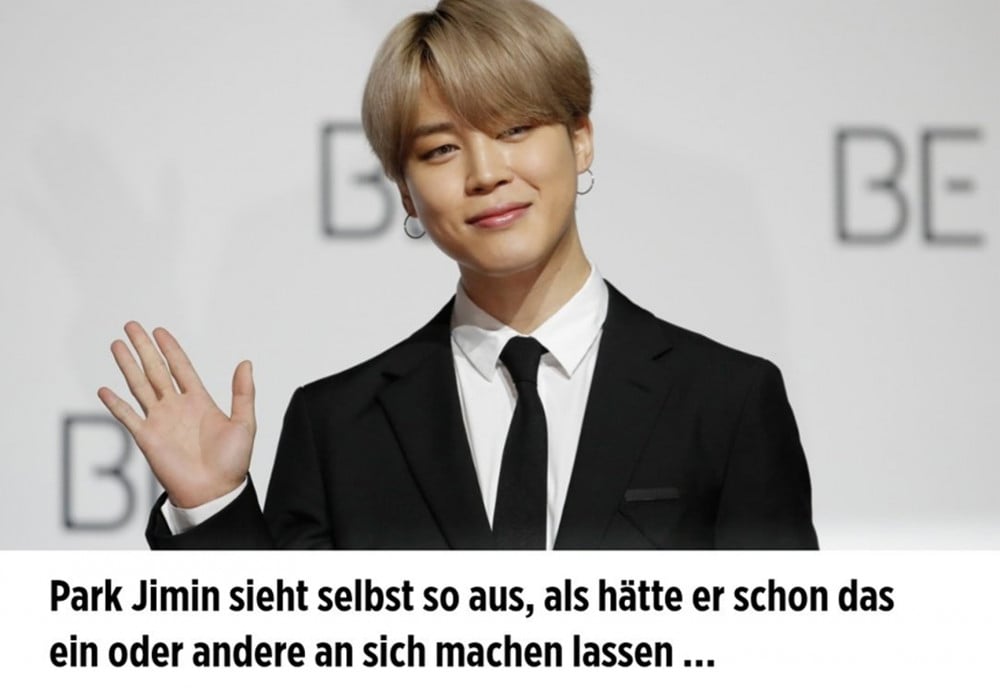 With an increase in popularity all across the world, BTS has been at the center of everyone's attention.
Due to this, BTS is also receiving a greater amount of discriminatory ridicule and hate. Recently, one fan shared on Twitter that a German tabloid had insulted the BTS member Jimin.
The social media user explained that the German tabloid wrote an article about Oli London, who had caused a stir, receiving multiple plastic surgeries to look like Jimin. However, this German tabloid included a photo of Jimin with the caption, "Park Jimin himself looks like he had a couple of surgeries as well," underneath the photo.

Offended BTS fans took to social media to share this ridiculous statement. Fans expressed how angered they were as they tweeted various messages of agitation.