If you're a fan of New Journey to the West or watched Mapo Hipsters, you know that Song MINO is much more than just WINNER's charismatic rapper, but also a top fashionista who graced the Louis Vuitton runway. Wherever MINO goes, he's always dressed luxuriously with many patterns and colors. Let's take a look at MINO's eclectic home!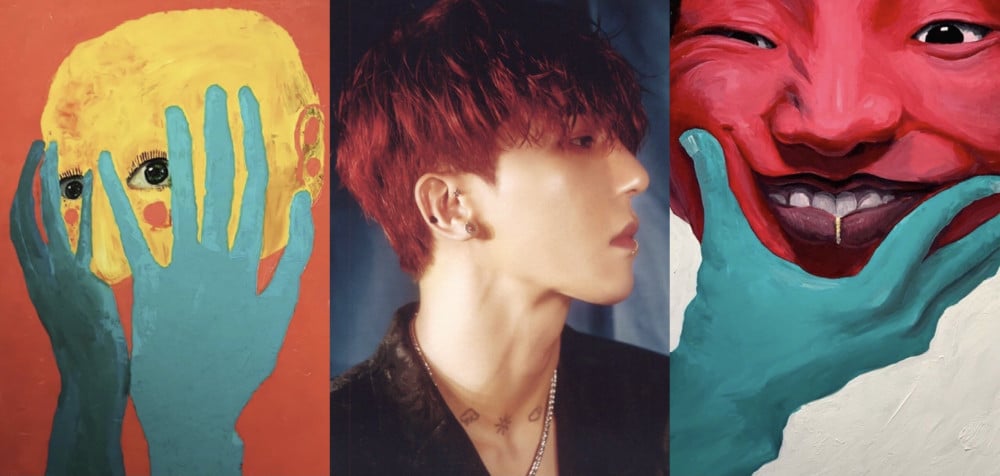 Just like its owner, MINO's house has an artistic exterior, with a mini court garden that resembles traditional architectural style. By contrast, its interior looks like a prop shop. Upon walking right in, it looks like an art gallery or a showroom for luxury clothing and accessories.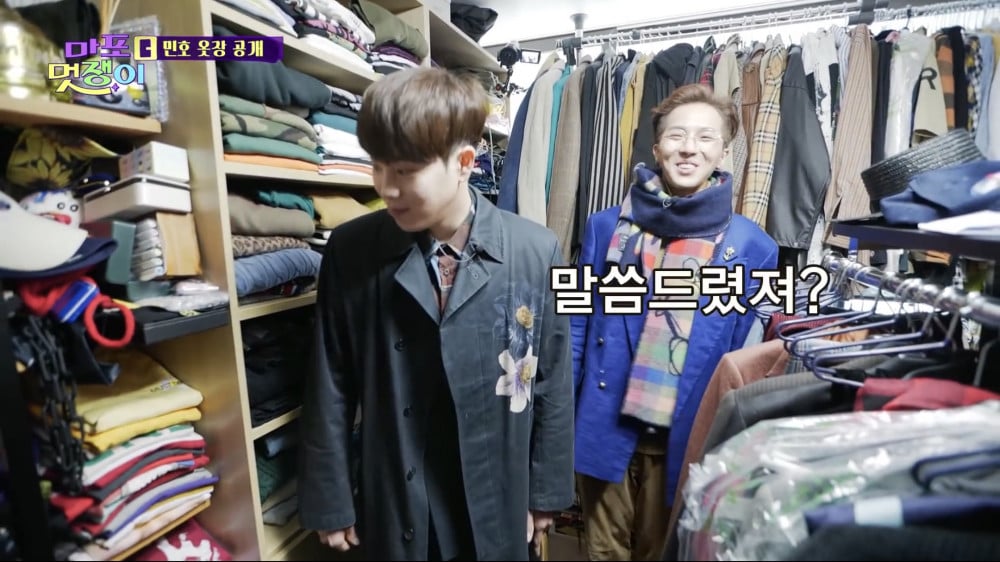 "It's a mess right when you take off your shoes and step in," P.O. commented.
"The place is packed the moment you walk in, right?" MINO said. "I'm all about the maximalist lifestyle, so it's hard for me to throw anything out. I have a lot of accessories and I don't ever throw any out."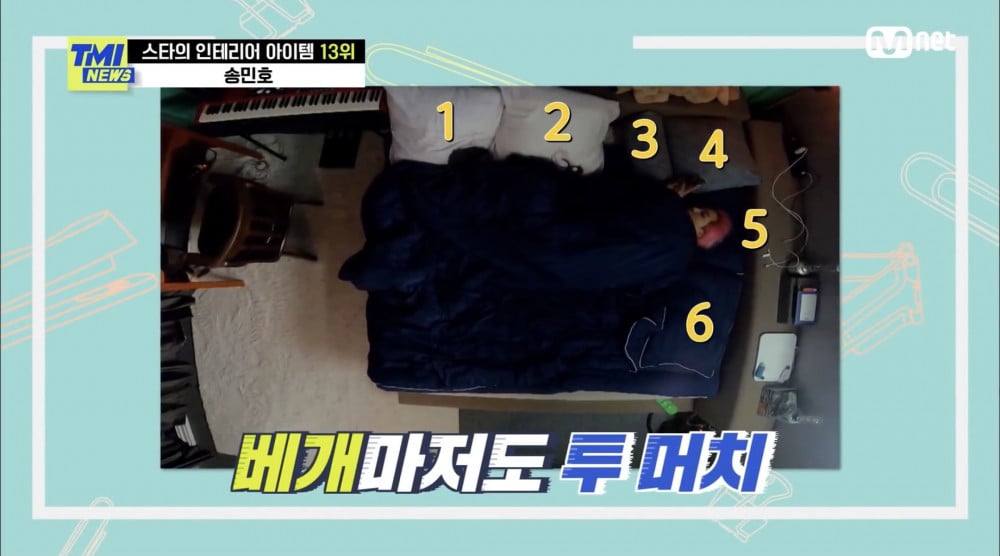 Even while he's sleeping, there are six pillows on his bed. Talk about "too much!"
MINO has self-described his style as being "minimalist," but to him, "minimalism" means collecting a lot of small things. "It's just… pretty? How can I say this in other words?" For MINO, the only requirement for something to be purchased is if it's pretty — and if it is, it gains a spot in his home.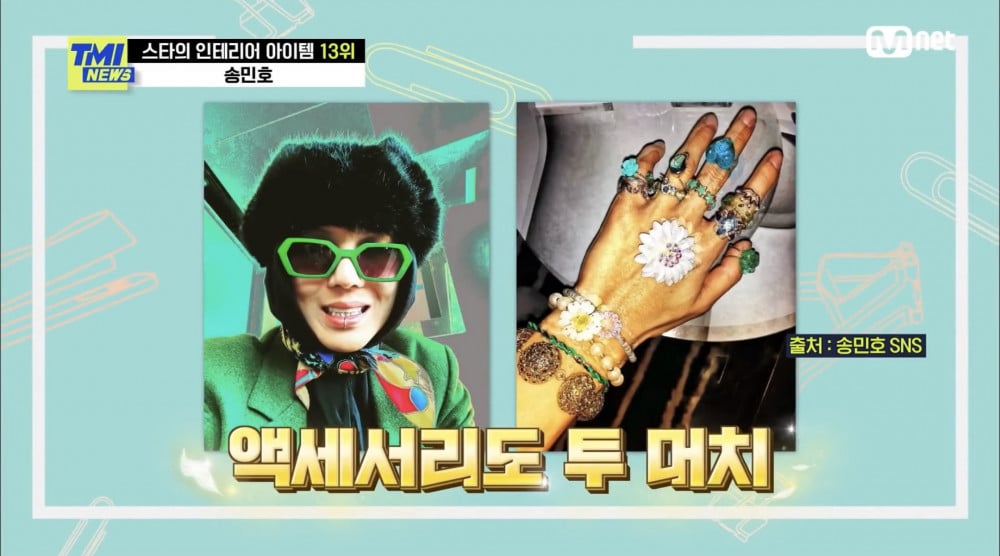 He even collects intricate plates and containers to keep in his kitchen, even though MINO isn't a person who cooks often. His vintage plates don't have a function other than for display. One of his most prized plates comes from M Glass Company, which was founded in 1899. At that time, its translucent, milky color caused it to become trendy among collectors, but after being sold to another company, this design stopped production after 1940. Buying a set of just four plates can cost over 90,000 won, or 80 USD.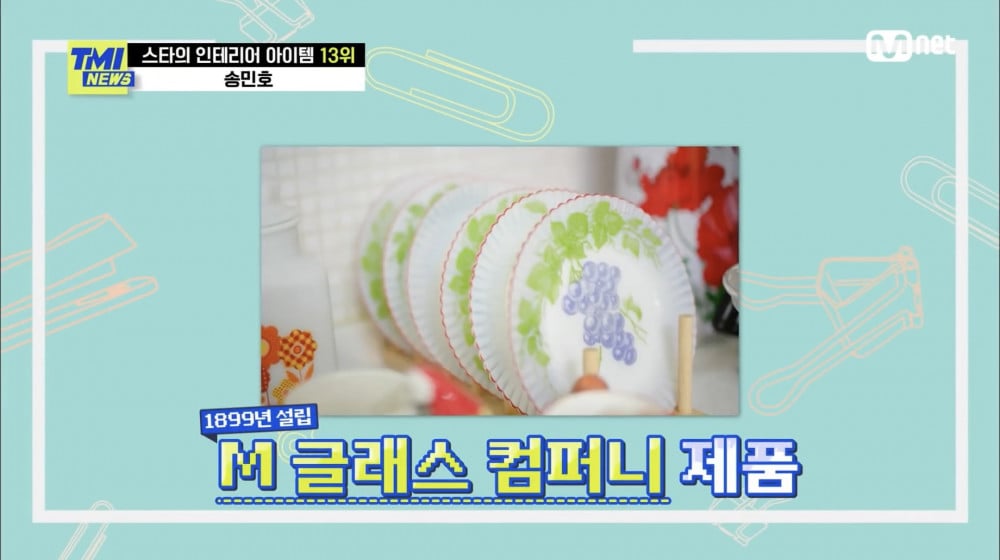 MINO's garage has been converted into an art studio, filled with painting supplies and massive canvases. He revealed that though he likes to express himself artistically through music, he also wants to debut as an artist who draws and paints. He studied a lot by himself, but it's clear that he has natural talent as well. He was even able to have an art exhibition and sell his paintings to established collectors.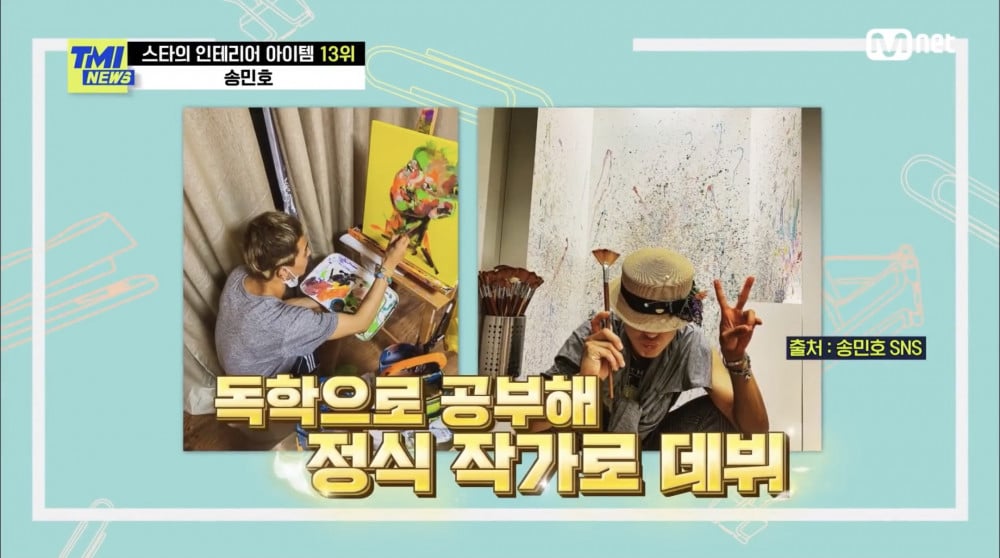 Six of his pieces are exhibited at the Saatchi Gallery, which is a gallery for contemporary art in London. This was a very significant accomplishment for him because he is the first Korean singer to have an exhibition in a professionally established gallery.
It's expected that MINO and many other 93-liners will enlist in the military this year, but we're hoping to see many of his artistic endeavors — in painting and music — before he goes on hiatus!