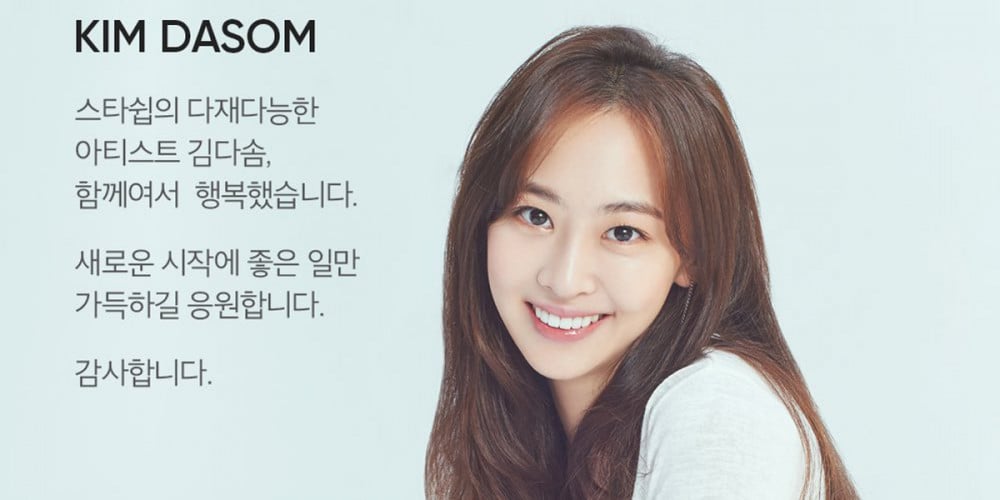 On June 29, Starship Entertainment announced singer/actress Dasom's departure from the agency, after approximately 11 years.
According to the agency on this day,
"Starship Entertainment's multi-talented artist Kim Dasom, we were happy to have worked with you for so long. We cheer you on, hoping that there will only be good days ahead for your new beginning. Thank you. From, Starship Entertainment."
Dasom, who debuted as a member of SISTAR on June 3, 2010, chose to remain at Starship Entertainment alongside her fellow group member Soyu in 2017, when SISTAR announced their official disbandment. Afterward, Dasom has taken on various acting roles in dramas such as 'Love Is Beautiful, Life is Wonderful', 'Did We Love?', and more.