The South Korean supergroup, BTS, keeps their second all-English single, "Butter," at #1 on Billboard's Hot 100.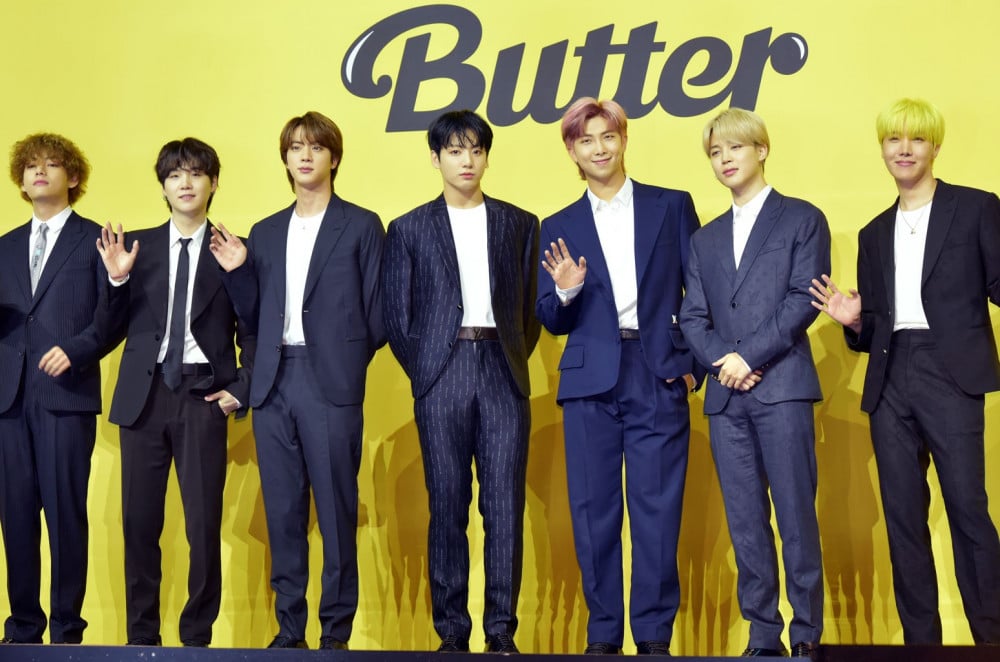 At the same time, it won't be a surprise that they keep their first place on all Billboard charts, such as Global, Global 200, K-pop 100, and Billboard Japan. Just like "Dynamite," "Butter" promises to stay for a very long time heading the list.
According to Billboard, "Butter" drew 19.1 million U.S. streams and sold 140,200 downloads, in the week ending June 3, according to MRC Data. It also attracted 22.4 million radio airplay audience impressions, up 24%. The track logs a second week atop the Digital Song Sales chart, drops to 4-10 on Streaming Songs, and rises 39-32 on Radio Songs.
"Butter" is the 23rd title to debut at No. 1 on the Hot 100 and post a second consecutive week on top, among 54 total No. 1 arrivals. Of BTS' three No. 1 Hot 100 debuts, two have now led for multiple weeks from the start (and overall): Its first, "Dynamite," spent its first two weeks on the chart at No. 1 in September 2020 (among three total weeks in command). "Life Goes On" led in its debut frame in December.
Sales for "Butter" in its second week reflect availability for its original and instrumental versions released May 21 and a "Hotter" remix released May 28. Those versions, plus "Cooler" and "Sweeter" remixes released June 4, will impact the song on next week's Hot 100, dated June 19 and reflecting sales in the June 4-10 tracking week.
Of course, BTS has thanked ARMY for the thrilling news in a heart-warming tweet: