Jin is known to be a very powerful vocalist with a wide range, and top music critics are recognizing him for his musical capabilities.
It's not surprising that Jin frequently goes viral for his vocals. People say his live vocals sound even better than the studio version. Jin doesn't even need music to create a mind-blowing performance.

Fans made the MR-removed version of BTS's performance at the recent "A Late Show."



A special feature of Jin's voice is the insane control of his breathing; he sounds stable in every single performance.

Comments quickly got filled with people being amazed at Jin's abilities. Even the phrasing in the fifth octave was performed perfectly by him.
"He has strong vocal cords so even if it is high note he sounds good. He's good at controlling the dynamics. I am happy to listen to a song that fits and shows Seokjinnie's skills."


The power of Jin's voice is so strong; he is the only member who got a standing ovation twice and was a trending topic for 2 weeks in Saudi Arabia after his solo stage.

Some other comments under the MR removed video: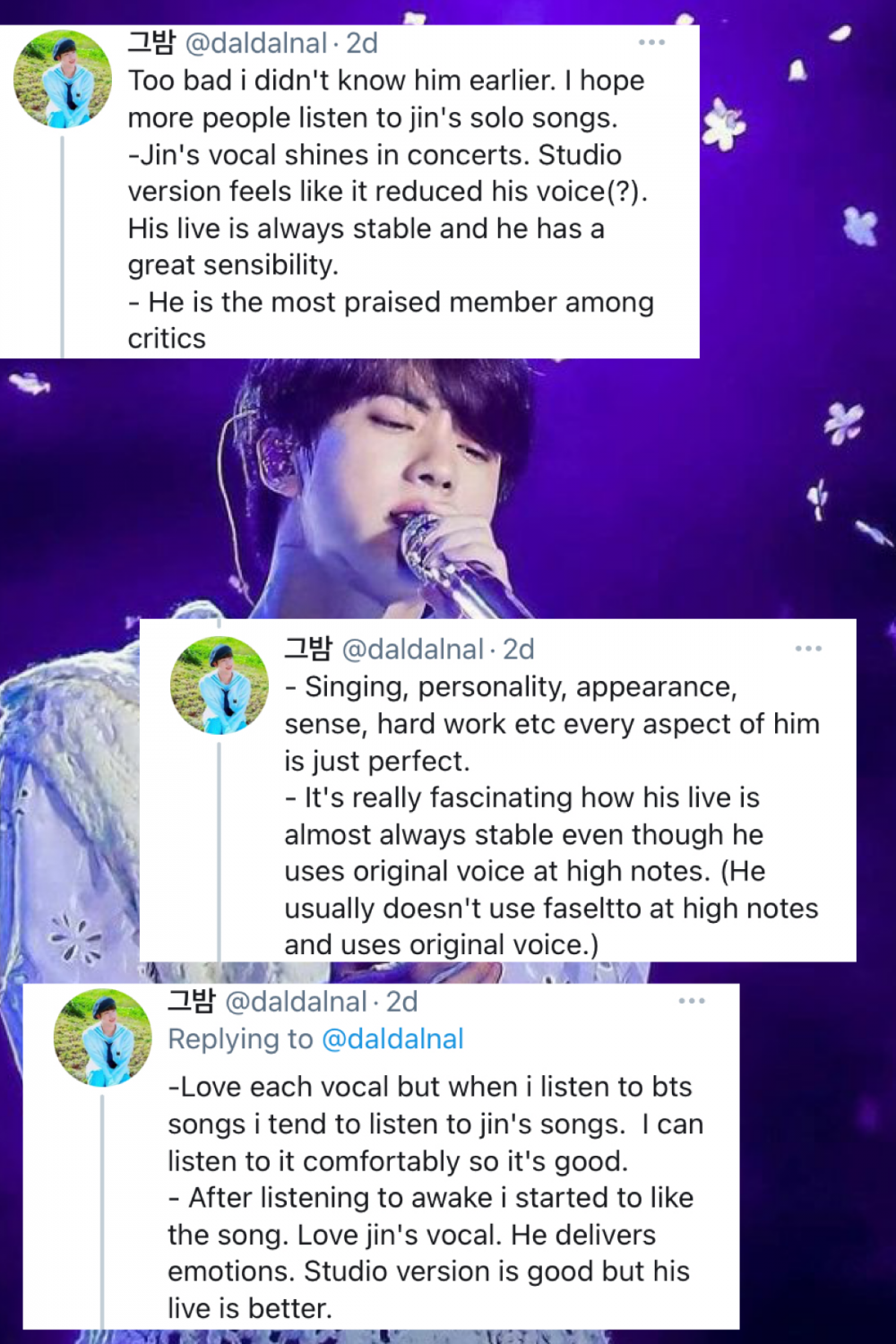 Check out another amazing music removed video with Jin's vocals: