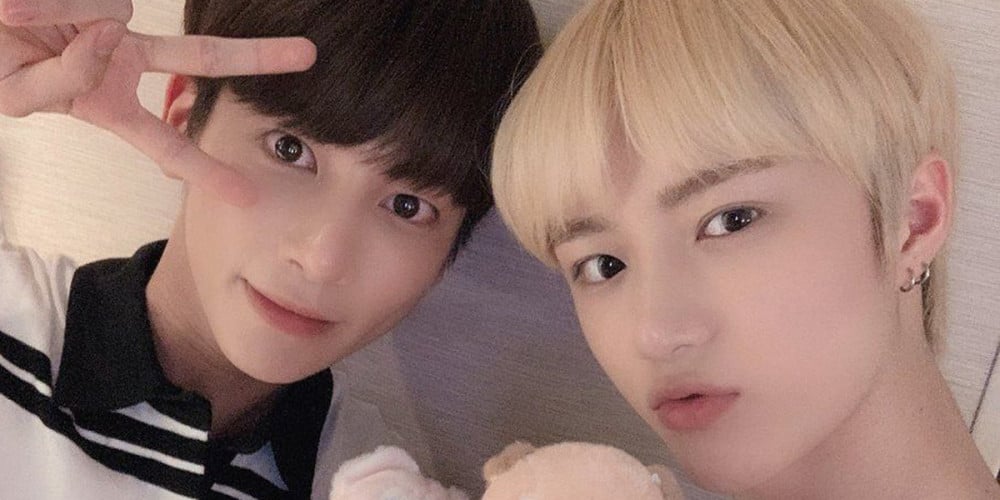 During a recent installment of their signature 'V Live' radio show 'Smash The Universe' radio, TOMORROW x TOGETHER members Taehyun and Beomgyu made a big(?) blunder! See what the cute blunder was all about, below.
Taehyun: "They say that if you drink too much 'Coca-Cola', your bones become weak and brittle. Everyone, please be cautious."
Beomgyu: "Exactly."
Taehyun: "Oh? But our hyungs are 'Coca-Cola' models?... Well you can drink a little a lot, and I think that's okay."

Beomgyu: "I... like 'Coca-Cola'. Nice 'Coke'!"
While advising fans about the health risks of drinking too much soft drinks, the TOMORROW x TOGETHER members realized that their sunbae group BTS is currently active as the endorsement models for 'Coca-Cola'! What do you think? Should fans cut back on drinking 'Coca-Cola', or should they drink "a little a lot"?
Also during the radio, Taehyun addressed fans comments that he has become a "grain of white rice" once again, in order to cover up his hair color ahead of the group's scheduled comeback. Taehyun said, "It just can't be helped, everyone. You know it. When this season comes around, I have to become a grain of white rice... I can't show you even a speck. I've made up my mind. I know that you think a cap looks better. But if I put on a cap, you can still see a little bit, so I changed it to this."
Do you enjoy watching Taehyun and Beomgyu's 'Smash The Universe' radios?