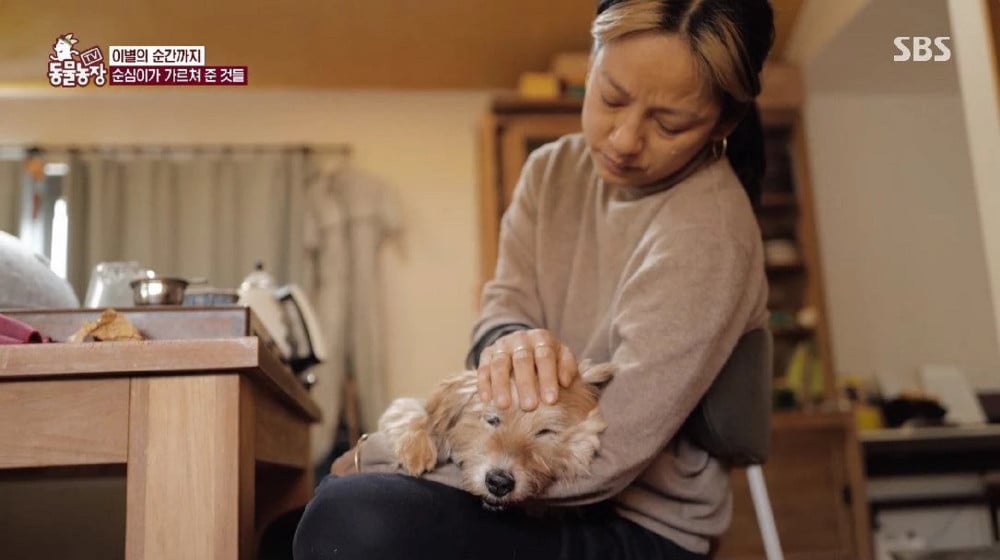 Lee Hyori and Lee Sang Soon opened up about their last moments with Soonshim.
On the May 9th episode of SBS's 'Animal Farm', the couple talked about their final moments with their late dog Soonshim that passed away last December. Soonshim was rescued by Lee Hyori at 'Princess Pyeonggang Animal Shelter' back in 2010.
In the episode, Lee Hyori shared that they took videos of her and Soonshim during their final days together.
"When I first heard that treatment would be difficult for Soonshim, I was crying my eyes out. When you watch those videos [of me and Soonshim], it appears as if I am the one who is ill," said Lee Hyori.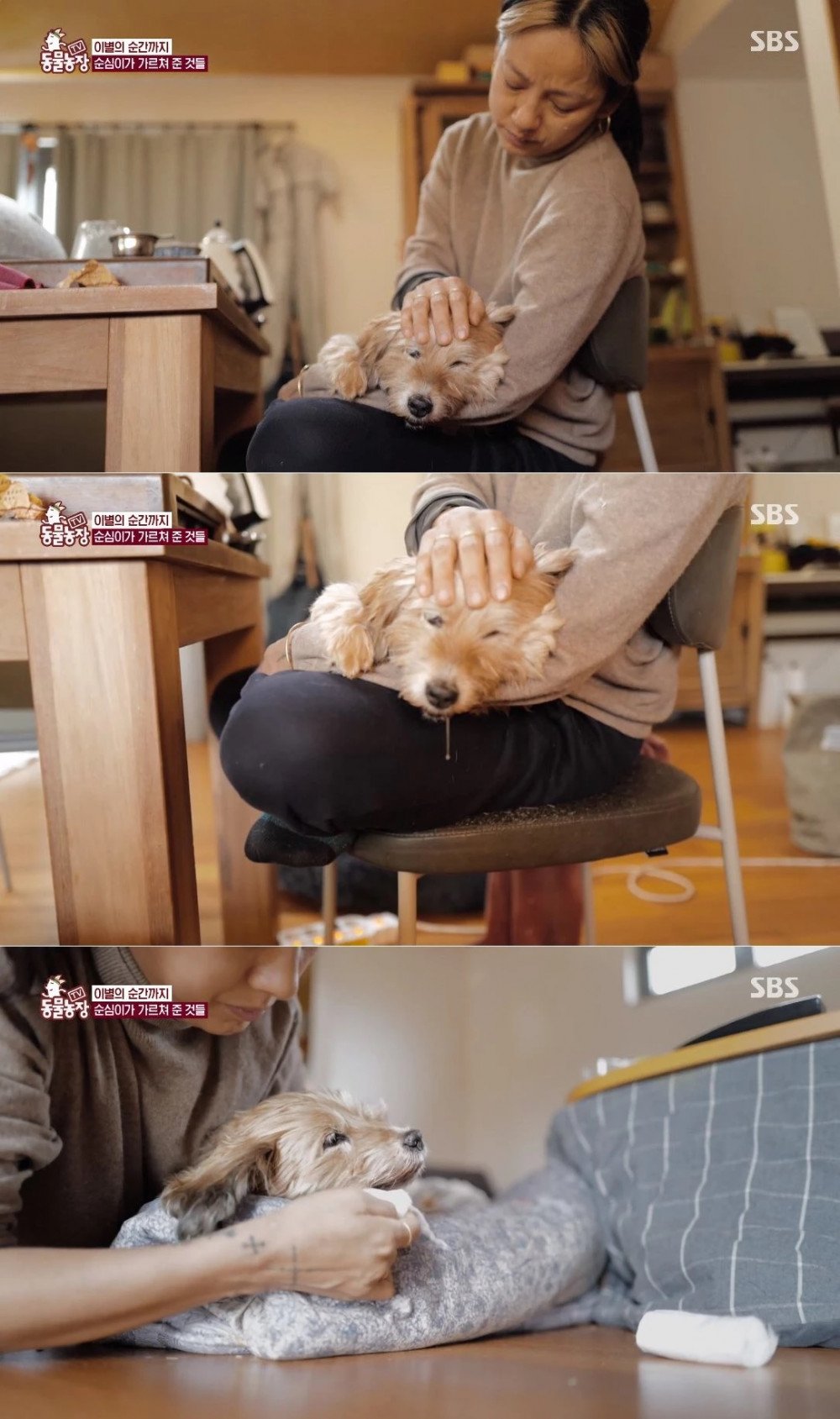 She continued, "They say that pets, when they are about to pass away, are worried about their own pain but are also worried about how their owners would feel."

Her husband Lee Sang Soon also shared, "We tried our best to stay by her side until the end, as we always have."
In tears, Lee Hyori added that Soonshim did not even give a whimper when when in pain.
Rest in peace, Soonshim!