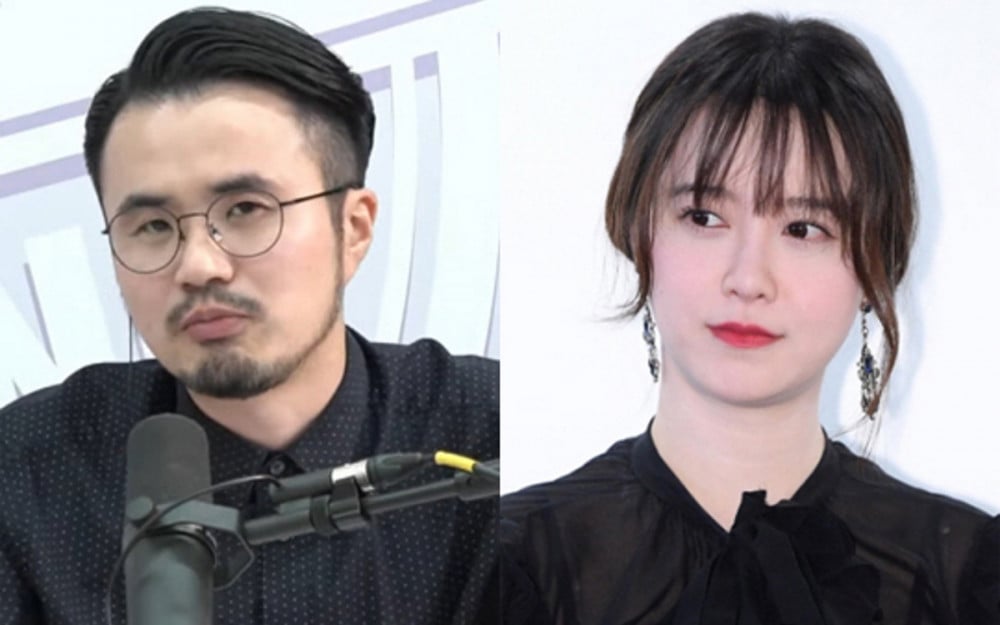 Goo Hye Sun responded to Hongdae Writer Lee after he criticized her artwork.

Lee Kyu Won, who's known as Hongdae Writer Lee, recently commented on the actress' work on a web talk show, making headlines. When asked who he believes is a better celebrity artist, Solbi or Goo Hye Sun, he answered, "I'm going to be honest. I don't think Goo Hye Sun's work is worth commenting on." He then continued on her activities as a director and writer, "When you look at any of the art she creates, she doesn't even do one right."

The actress must have heard his criticism as she made the below post on Instagram on May 11 along with the message, "Thank you so much for the flood of supportive DMs. Because of Hongdae Writer Lee, I was able to introduce my artwork once again, which makes me happy." She added, "This was made with a 0 brush, and it's called 'Sensitivity.' It's an abstract painting that expresses the freedom I crave in a pattern. We sold 48 out of a total of 50. I only have 2 at the moment. All the proceeds have been donated to Hope Bridge. (I like it when my art gets attention more than when I do.)"

What do you think of Hongdae Writer Lee's criticism and Goo Hye Sun's art?

In other news, Goo Hye Sun recently drew attention after saying people should forgive her ex-husband Ahn Jae Hyun.