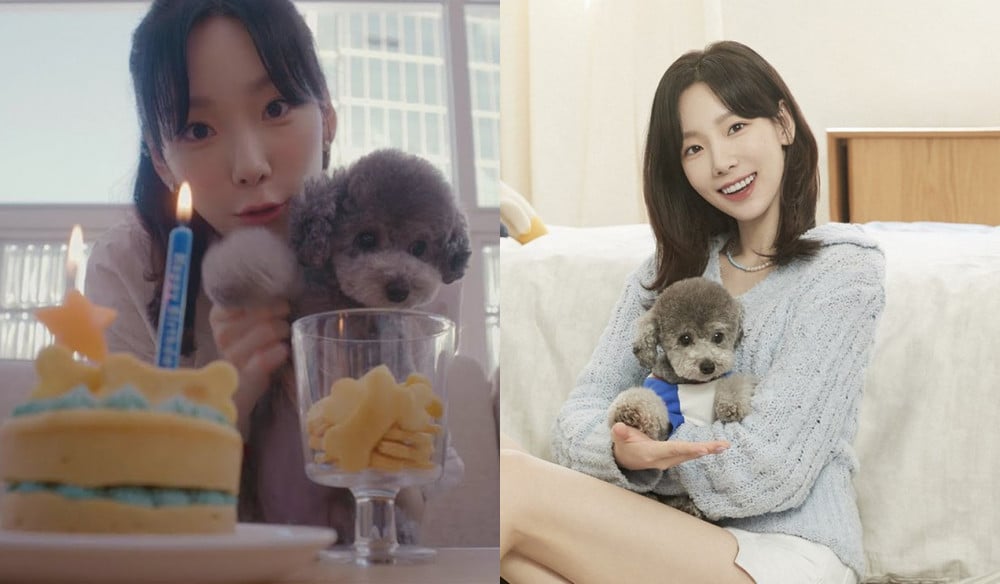 Girls' Generation's Taeyeon recently filmed an adorable advertisement with her pet dog, Zero.
Taeyeon posted a video on her Instagram with the captions "My Zero came out so well," and revealed that she had filmed an advertisement with her dog. The advertisement clip was for the pet brand 'LieVe,' and the video captured Taeyeon's loving heart towards her pet.
In fact, she has been raising Zero since 2017 and has often shared about her pet on her social media. She even made an Instagram page for Zero and shared, "My Zero came to me in the most difficult times I had during 2017. It was a time when I couldn't even maintain or control my own body but Zero gifted me the special feeling of responsibility."
She continued to write, "Thanks to Zero, I endured each and every day. At times I contemplate what Zero wants or if he's comfortable or not. I want Zero to at least be the happiest and most satisfied while living with me" and expressed her love for Zero.