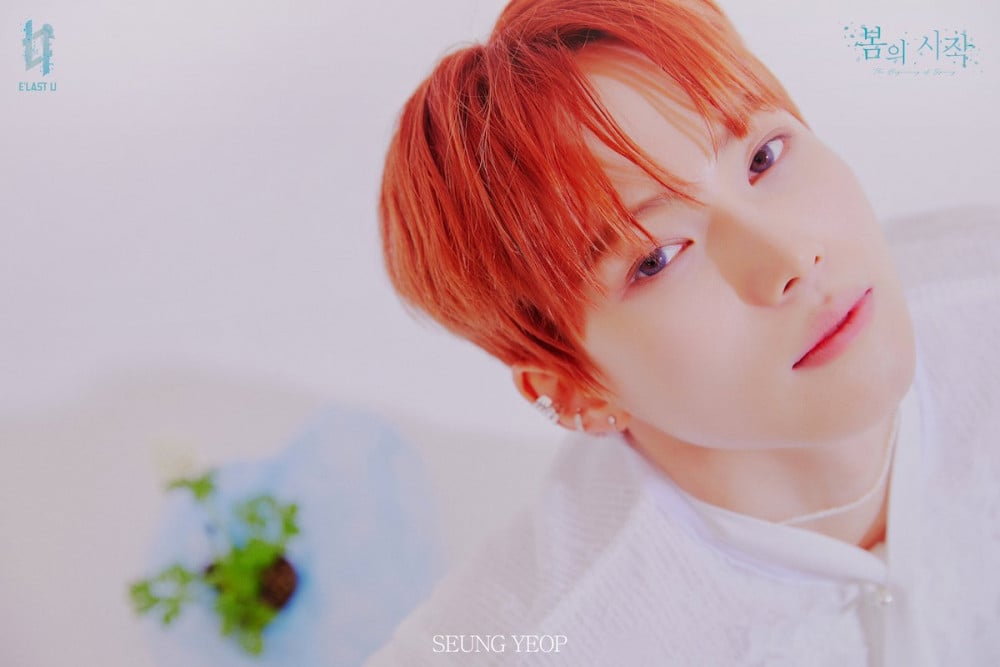 E'LAST's Seung Yeop has revealed pensive new individual teaser images for 'The Beginning of Spring'!
E'LAST's first ever unit E'LAST U is set to debut this coming May 19 at 6 PM KST with their 1st single album, "Remember". The unit consists of members Romin, Choi In, Won Jun, and Seung Yeop. So far, each of the members' individual concept photos have hinted at a theme of purity and beauty, combining all-white outfits against an all-white background with shocking notes of color through spring flowers.

What do you think of E'LAST U's debut teasers so far?