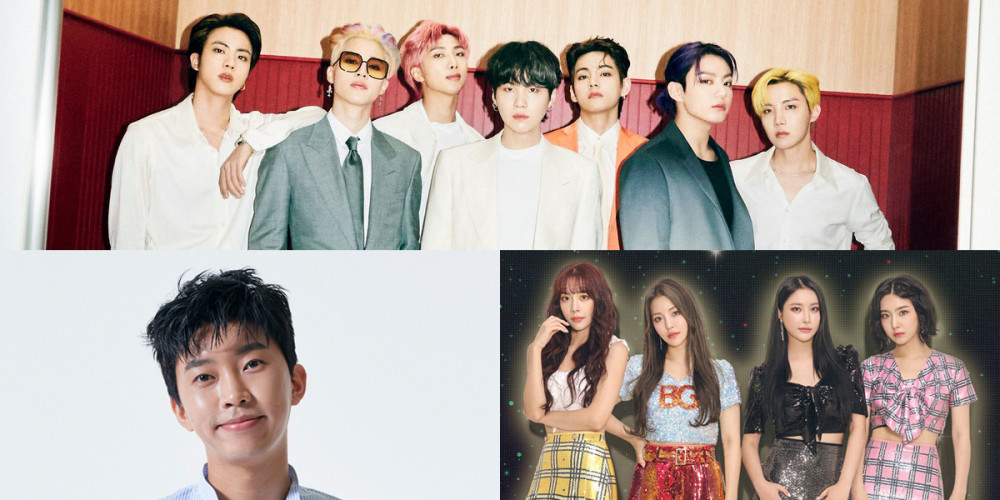 The Korea Institute of Corporate Reputation has revealed brand value rankings of Korean singers for the month of May, based on big data analysis!
For this month, the Institute analyzed big data of currently promoting singers from April 19 through May 19, 2021, in areas including consumer participation, media activity, communication, community activity, etc.
The top 10 singers in terms of brand value for May are, in order: BTS, Lim Young Woong, Brave Girls, SG Wannabe, IU, Lee Chan Won, Kang Daniel, Highlight, BLACKPINK, and Young Tak.
In 1st place, BTS took up the top spot with a total of 9,891,388 points. Trot singer Lim Young Woong then came in 2nd place with a total of 7,016,944 points, followed by the Brave Girls in 3rd place with a total of 5,962,784 points.
For the Institute's full analysis results, check out the data below.