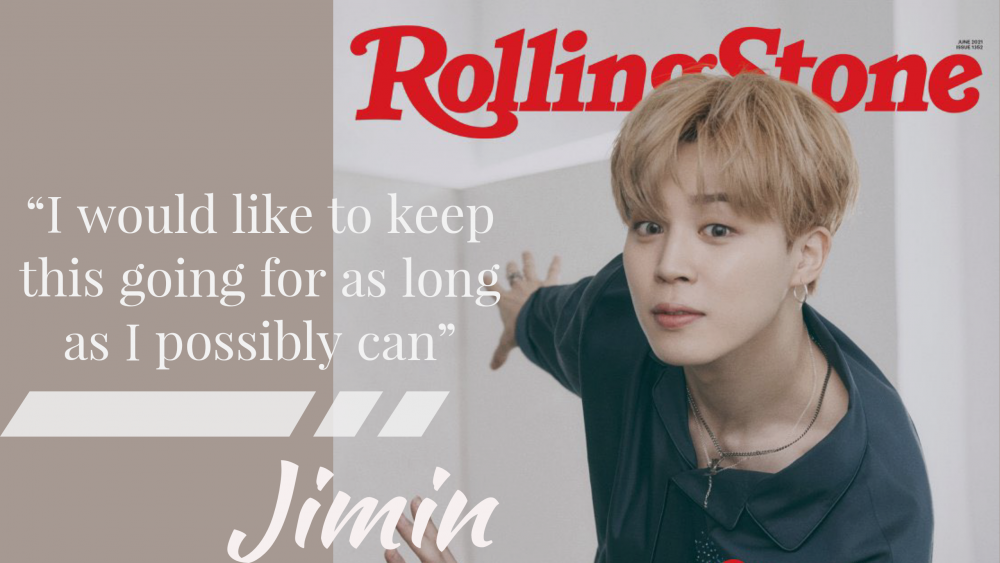 "We've been telling people to really love themselves. This year I began to tell myself these things."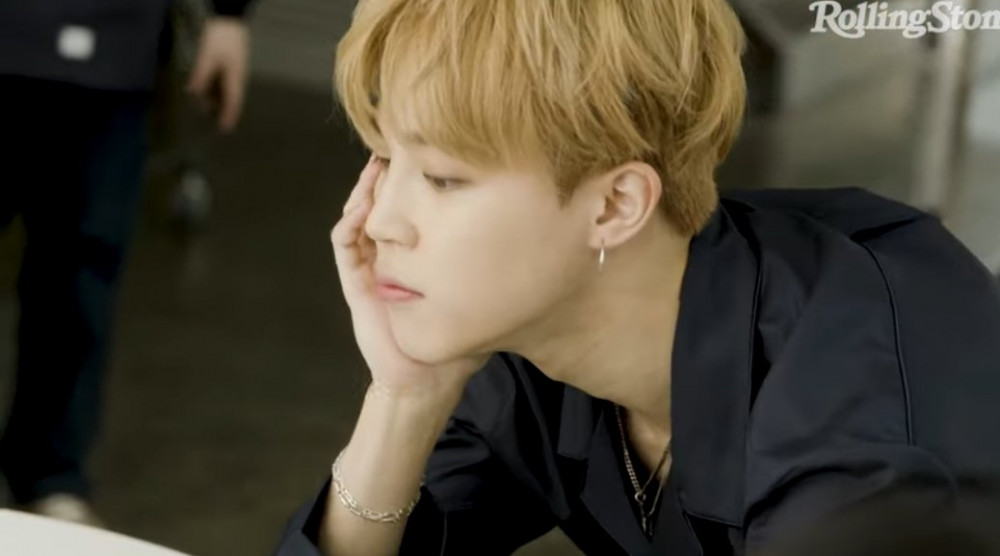 On the 15th of May, Rolling Stone unveiled BTS's 2nd Digital cover story featuring member Jimin. The interview was conducted by Rolling Stone's Senior Editor Brian Hiatt and titled, "Jimin on Perfectionism, Missing ARMY, His love of Dancing and BTS' Future."
The article served to provide fans with a deeper insight into Jimin's amiable personality, his relationship with the members, his appreciation for ARMY, and his aspirations for the future as an individual as well as with BTS.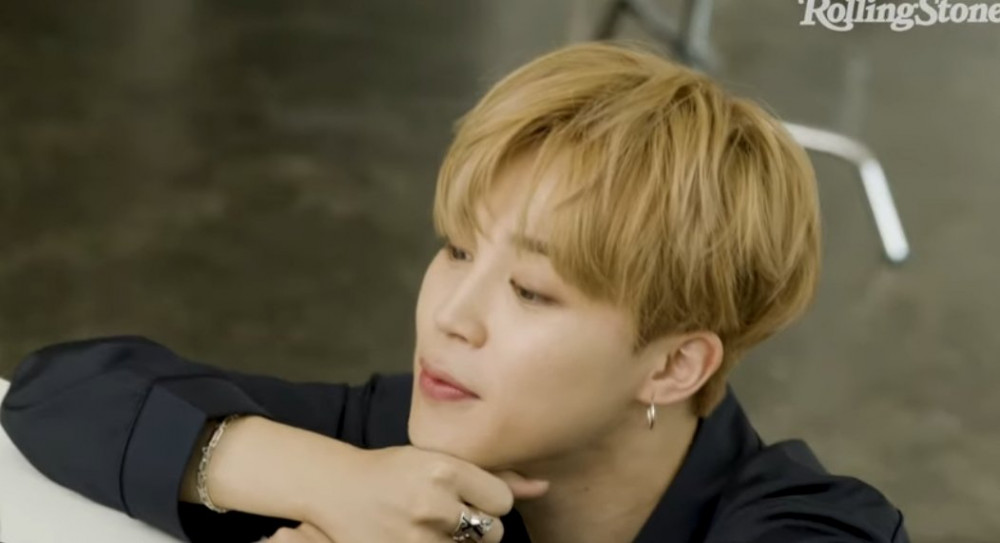 Those who read the feature were impressed by Jimin's maturity, emotional intelligence, and sincerity. They also pointed out his passion, hard work, and dedication towards his craft which has contributed to his success. His warm words towards the ARMY and respectful attitude towards fellow members were enough to gladden their hearts. It was no surprise then that his article ended up trending in the top spot of Rolling Stone's site for more than 24 hours since its release, proving his impact and value of inspiration.
Back in November 2020, when the BTS Wall Street Journal individual magazine covers were released, Park Jimin once again showed his immense popularity. His magazine had the highest sales index in South Korea's major book stores (Yes24, Aladdin, Interpark, and Kyobobook), second only to BTS' group cover magazine. Additionally, his Dynamite frame jigsaw puzzle also recorded high sales on South Korea's Yes24 and Aladdin.
The ARMY is certainly proud of Jimin for his enduring impact and popularity. This is because it not only springs from his incredible talents, tenacity, and unmatched skills but also the wisdom, high intelligence, and consideration for others that he has.
Check out the behind-the-scenes for BTS' Jimin's Rolling Stone Cover.