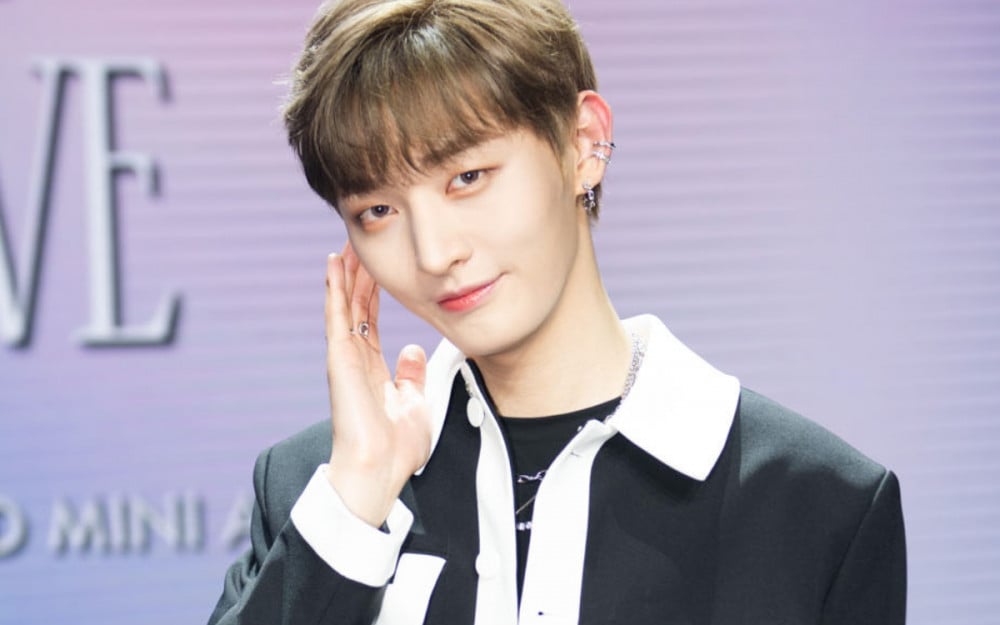 The bond between Wanna One members is still going strong!
On April 15 KST, former Wanna One leader Yoon Ji Sung held a press conference to promote his 2nd solo mini album 'Temperature of Love,' where he opened up about promoting a comeback at the same time as his former groupmates Kang Daniel, Kim Jae Hwan, AB6IX's Lee Dae Hwi and Park Woo Jin, and NU'EST's Hwang Min Hyun.

"We had told each other approximately when we would be having our comebacks because we contact each other and meet up often. [...] When promoting as a solo artist, it's possible to become lonely, so it will be nice to be at the broadcasting stations together with the friends I used to be in a group with," he explained. "Even just seeing their names on their waiting room doors is comforting. I sometimes snap a photo of it and send it to them, saying 'You're here!' I've wanted to be able to meet up with them at a broadcast, so it's so nice that we'll be able to be together."

When asked to say some supportive words to the other promoting Wanna One members, he said, "If I can say one word of support, these friends are really, really awesome and talented. The passion they have for their performances and music is massive, so I feel like they will each be showing awesome performances. I am cheering them on as both a fan and a colleague. I think they're the coolest."

Meanwhile, Yoon Ji Sung released 'Temperature of Love' on April 15. The music video for the album's title track "Love Song" can be seen here.