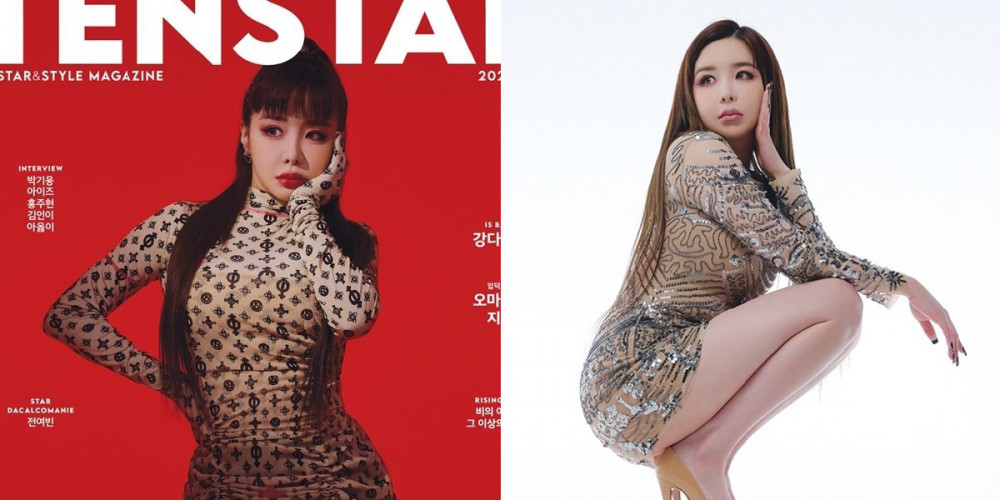 2NE1's Park Bom has landed on the cover of 'TEN STAR' magazine for the month of May!
For this bold and edgy pictorial, Park Bom showcased her stunning figure after successfully losing approximately 11 kg. During her interview with the magazine, the singer discussed both her solo career as well as her relationship with 2NE1.
She said, "The members try to meet up often. Each person is busy in their own field. I'm glad to see that we are each doing our best in our respective roles. We met up really recently. When we meet up, we usually take pictures and eat. It's usually CL or Dara who make the effort to keep in touch and bring us together."
Park Bom also hinted, "When we get together, we tend to talk about reunion plans. But for now, it's still a secret. Just know that behind every secret, there is something substantive hiding."
Lastly, Park Bom recalled her experience participating in Mnet's 'Queendom'. "All of the hoobae artists work so hard, and they are seem lovable in my eyes. I felt especially affectionate toward Oh My Girl's Hyojung. She seems like a good person, and she acts with manners. She also seems passionate about music and is willing to try various things. I was fond of the fact that she was hungry as a vocalist."