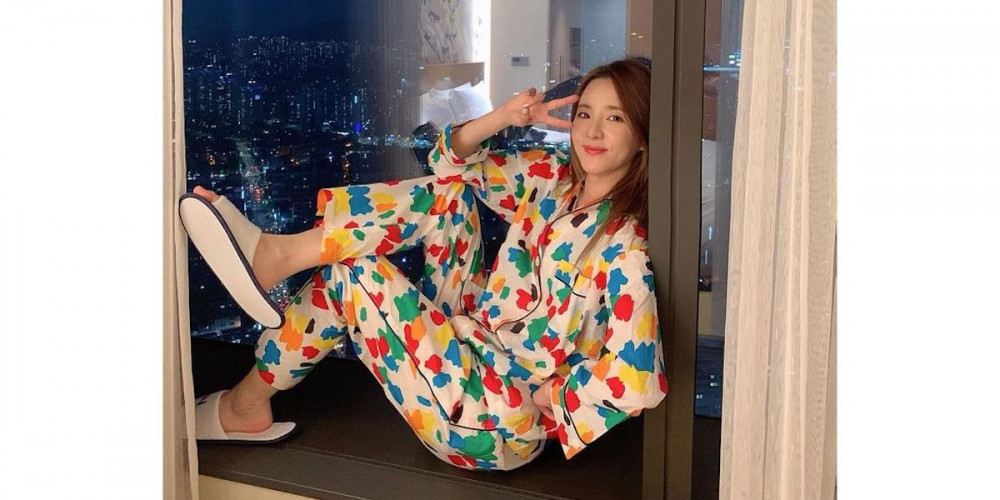 On April 20, 2NE1's Dara greeted fans dressed in colorful, cozy pajamas, posing from a hotel room!
The singer wrote, "Renovations at home, too busy schedules, and just because I've always wanted to try living alone, I've started my 15-day 'I Live Alonedara' project~!!! It's so nice, so~ nice. Of course, it's a hotel so it's comfortable~ But it feels like my own house~!!! As long as there's a microwave and a washer, everything's okay~!!!"
It looks like Dara's in for a fun, mini adventure for the next few weeks!