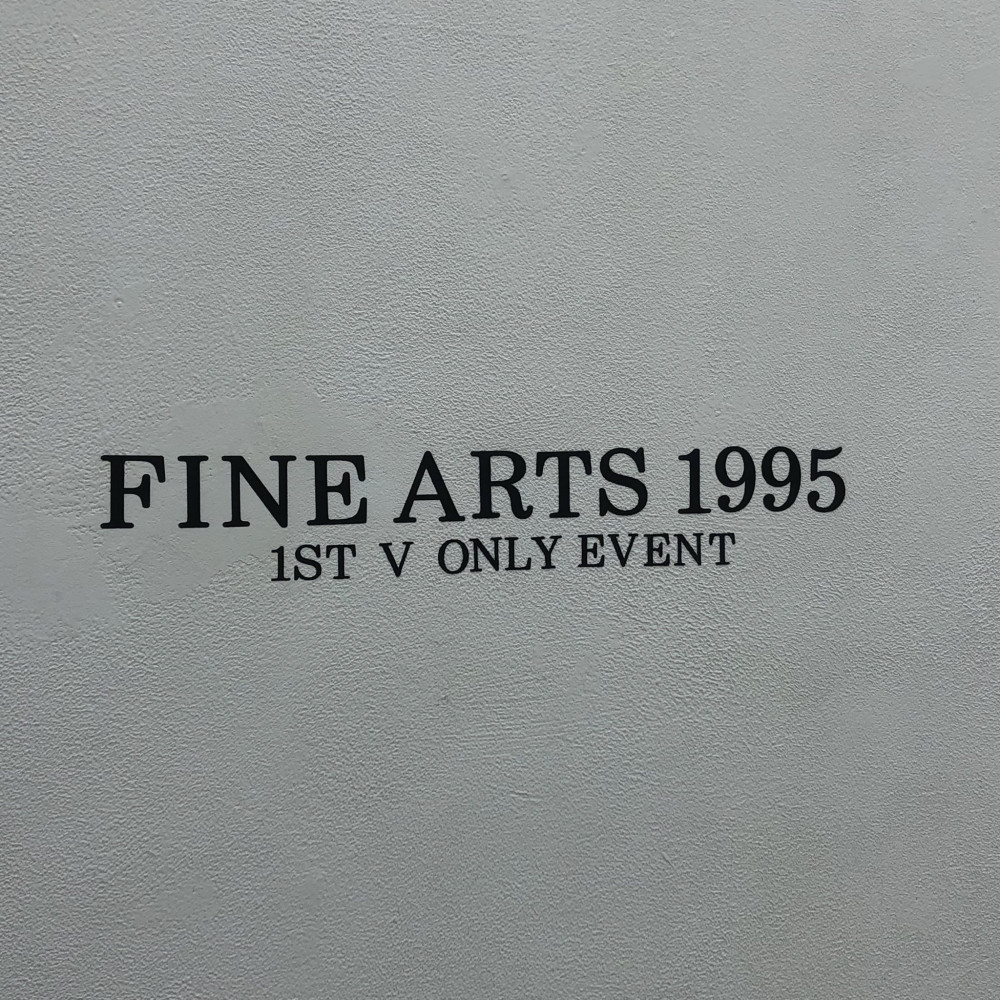 'Fine Arts 1995', a first-of-its-kind exhibition event dedicated to BTS' V was organized by Korean fans in Gangnam today (April 10th). The exhibition gathered around 520 fans at one spot, all being die-hard fans of V.

The 'V Only Event' (#태형온_후기)featured 50 booths selling great goodies like stickers, mugs, broaches, accessories, and photo cards, all related to V in some manner. Spectacular fan-arts of Taehyung were displayed on a grand scale, leaving everyone in awe. Life-size cutouts of the idol filled up the space and such saturation of things related to him almost made fans feel as if he himself was present.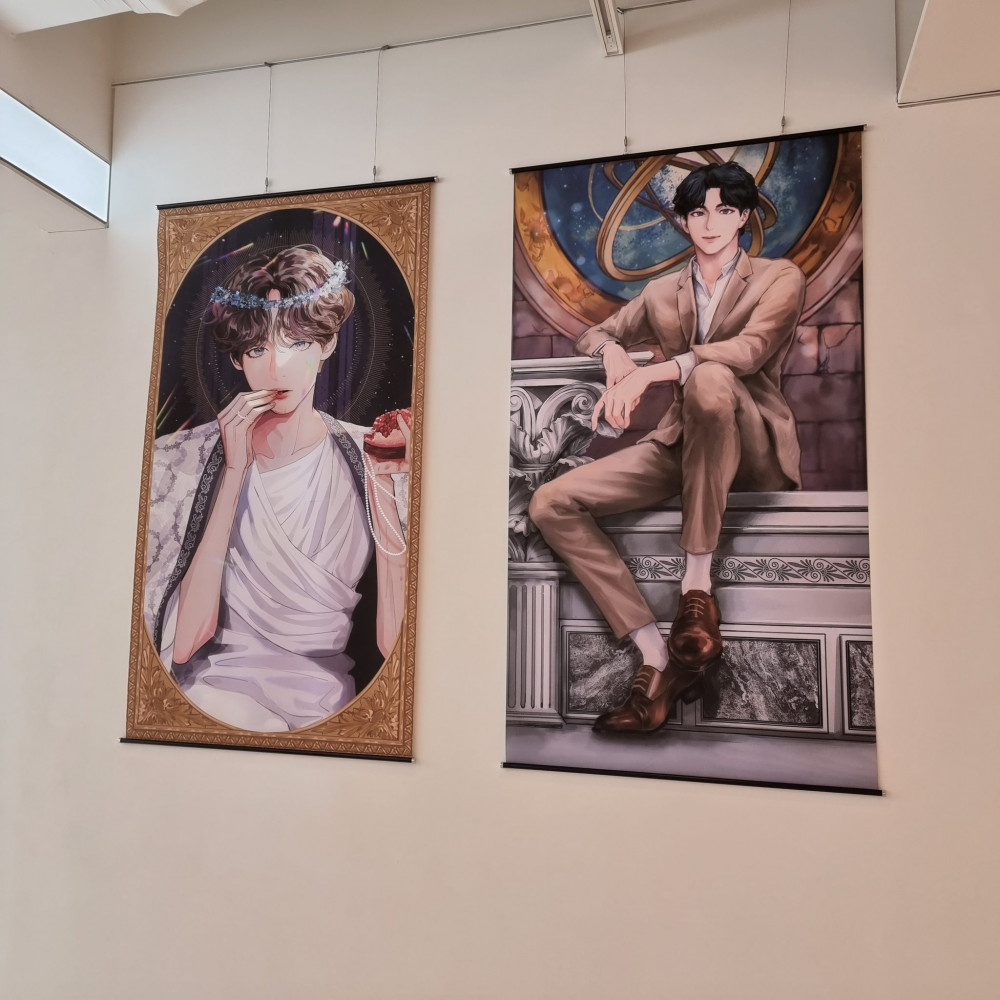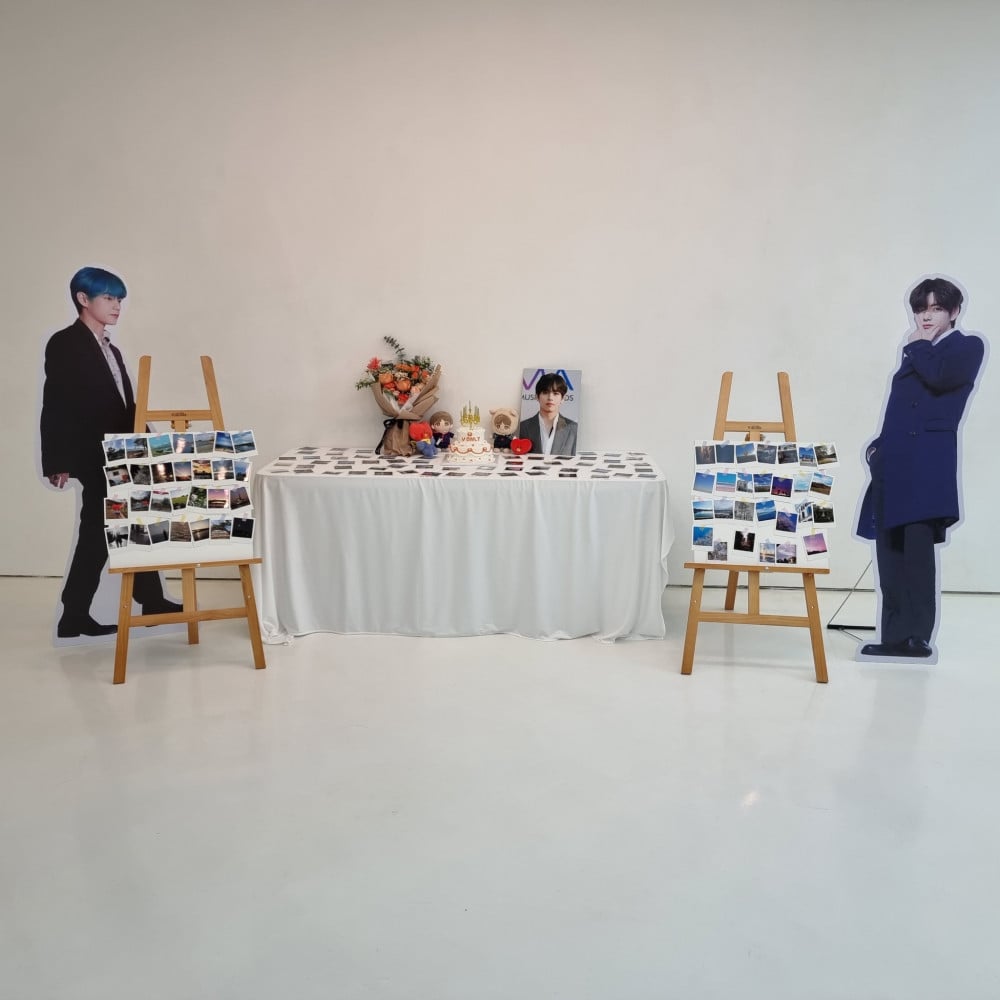 Fansite-taken pictures of V were also exhibited, adding more to the aesthetic of the place. The event was scheduled for last year but couldn't take place due to the pandemic. It finally took place today and the organizers and attendees followed strict COVID protocols.
Those who attended went home happily with lots of goods and happy memories.

V is widely popular in Korea. While concerts stay canceled for the moment due to the pandemic, thanks to the love fans share for V, they were able to assemble and share their interests once again. Albeit in small groups, fans were able to add happiness to their monotonous daily lives and cherish their favorite idol and Korea's sweetheart, BTS V.