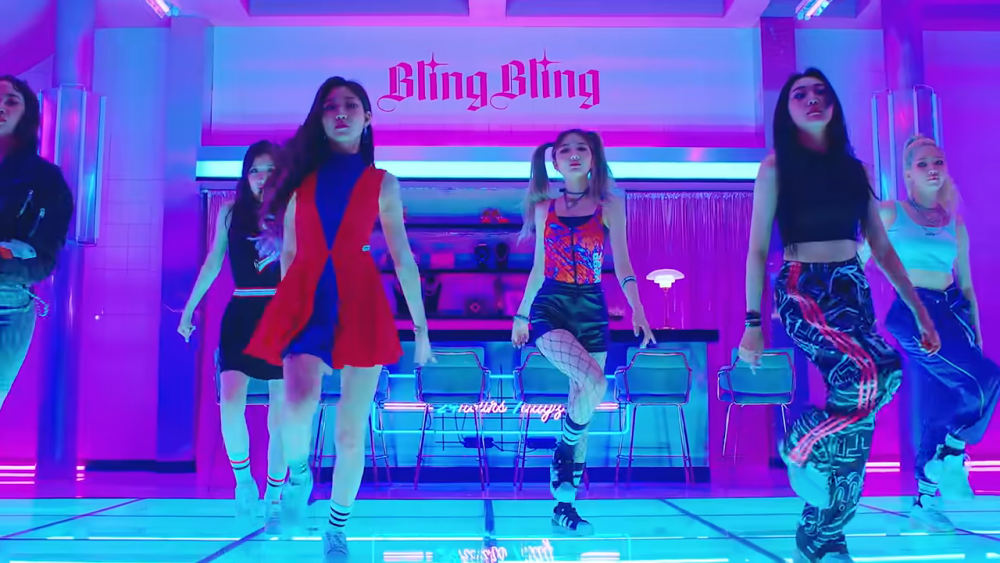 In 2020, we had debuts like MCND, aespa, Natty, Irene/Seulgi, Ssak3, Treasure, and more dominate the scene, but they are some debuts that unfortunately were overlooked. Here are some underrated 2020 Kpop debuts that I hope you will check out and enjoy!
1. Ken - Just For A Moment
Vixx member Ken released "Just For A Moment" as part of his solo debut mini-album Greeting on May 7th, 2020. The MV depicts two lovers who have separated. The woman is the one who initiated the breakup, and the man feeling as though everything they had shared together had turned to nothing. An emotional, beautiful ballad that will surely bring you to tears.


2. Bling Bling - G.G.B.

This new girl group under Major9 entertainment released their debut song "G.G.B." as part of their single album G.G.B. (same name as the title track) on November 17th, 2020. This song includes a very colorful and fun mv as well as a nice DJ EDM sound. Perfect song to play in the car on a Saturday night as you head out for fun with your friends or in your bedroom where you're holding your own solo party!


3. Byulzzi - Bbiboo Bbiboo

Debuting on August 23rd, 2020, "Bbibbo Bbibbo" is a trot track from Byulzzi, a new 3 member trot girl group under The New entertainment. The song is very catchy and will have you going "Bbibbo Bbibbo" all day long. The mv depicts each member in love with their doctor and trying to fake their sicknesses just to get closer to him—the things we do for love.


4. Demian - Cassete

Demian released "Cassete" on March 11th, 2020. The song has a retro vibe/sound to it for all of my retro lovers. The mv is aesthetically pleasing to the eye. The song itself is about being bitter towards a relationship that has ended. A nice chill song to study to. Very relaxing.


5. Keembo - Thank You, Anyway

Keembo, a female duo under ARA-LINE entertainment, debuted on April 10th, 2020, with their digital single "Thank You, Anyway." Both girls are former SPICA members. The song showcases their incredible vocals in a melancholy track about how they were living in the open, were offered a helping hand, but were too scared to trust it, so all they said was, "Thank you, anyway." A message maybe some of us can relate to.


6. Yohan - No More

Kim Yohan, the first-place finisher in Produce X 101, made his solo debut on August 25th, 2020, with his digital single "No More." The song features a cute bubbly fresh concept. The song is repetitive but catchy, and his live stage is simply adorable.
7. Youha - Island
Making her solo debut on September 29th, 2020, "Island" is the feel-good-sounding song that we all need. Although it wasn't released in the summer, it would make an amazing summer song to bop to. Her voice is angelic and so pleasing to the ears. The MV is aesthetically beautiful, showcasing a beautiful sunset, grass fields, and a beautiful Youha!


8. Yoon Dujun - Lonely Night

Yoon Dujun made his solo debut on July 27th, 2020. The song would make for a good tune to listen to as you drive home during the late night. The meaning of the song is a bit depressing but possibly relatable. It's about feeling like an outsider. Like no one can relate to your feelings. As Dujun puts it, "it's not the loneliness it's the emptiness, it's not longing it's being lost." Sometimes even when you're in a big crowd, you can still feel alone. If you can relate to this feeling, then this song is perfect for you!
9. On Air - You & I
This 3 member boy group project boy group is comprised of members who were unable to properly debut before or had to leave their groups due to personal problems debuted on August 14th, 2020. Each voice is unique in different ways, and I'm glad that they were all able to debut again.
10. Aquinas - Oh!
Aquinas is an independent rapper/songwriter who made his debut on May 2nd, 2020. His debut song is more of a feel-good song than a rap song. The mv is funny and silly, and he has a nice stage presence.



That's all the songs I have for you! I hope you check some of them out. Which songs did you enjoy from the list? Which underrated 2020 kpop debut would you have added to this list?