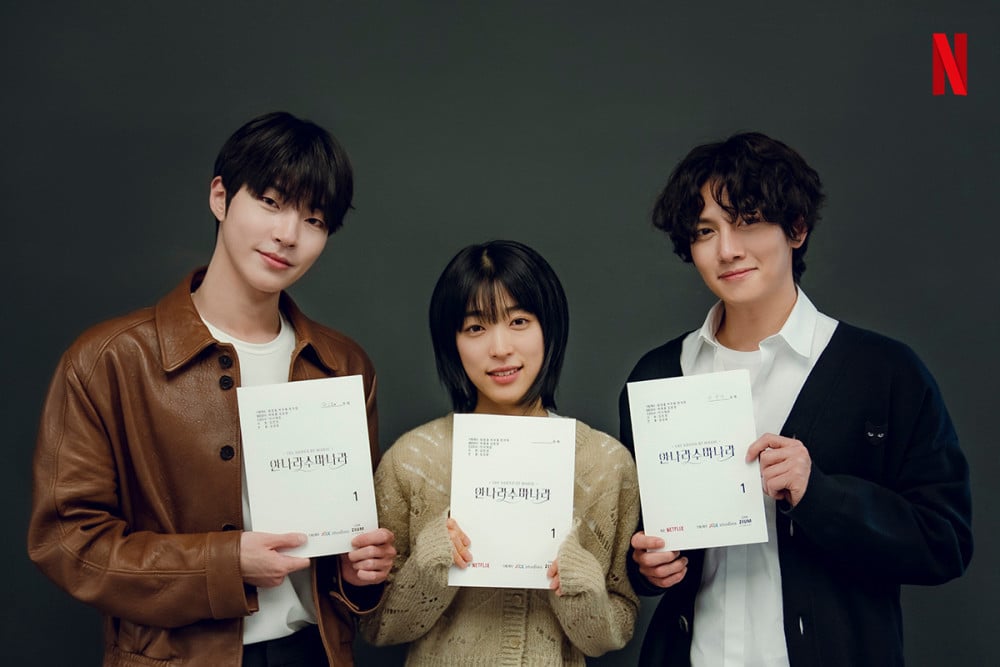 The lead cast and crew of a brand new Netflix-original K-drama series, 'The Sound of Magic', recently tested out their chemistry together during their first script reading!
Based off of a popular webtoon series of the same name, 'The Sound of Magic' is directed and written by Kim Sung Yoon and Kim Min Jung, the masterminds behind the hit KBS series 'Moonlight Drawn By Clouds'.
The story follows a girl named Yoon Ah Yi (played by Choi Sung Eun), a high schooler who acts like she's already an adult. One day, she meets a strange magician who goes by the name Lieul (played by Ji Chang Wook). Despite having lost faith in society, Yoon Ah Yi begins to change after witnessing unbelievable sights, all thanks to Lieul's tricks. Actor Hwang In Yeob joins this odd duo as a high school student who knows nothing about being social, Na Il Deung. The study worm student also finds a new kind of joy in his life in magic.
A heartwarming music-drama genre, the Netflix-original series 'The Sound of Magic' is coming soon!