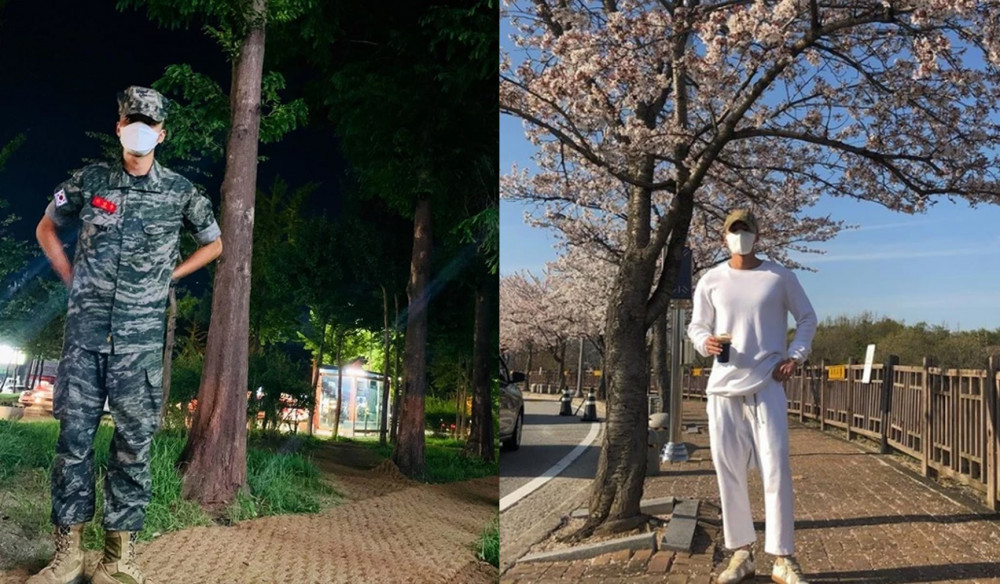 Singer Roy Kim recently gathered attention to himself as he gave an update while serving in the mandatory military service.

On April 21st, Roy Kim, who is currently serving in the Marine Corps, updated his Instagram and posted a few photos with the caption "Lots of love to u know who."

It seems that the photos he took were from when he was on his vacation. In one photo, he is seen wearing all white while posing in front of a cherry blossom tree.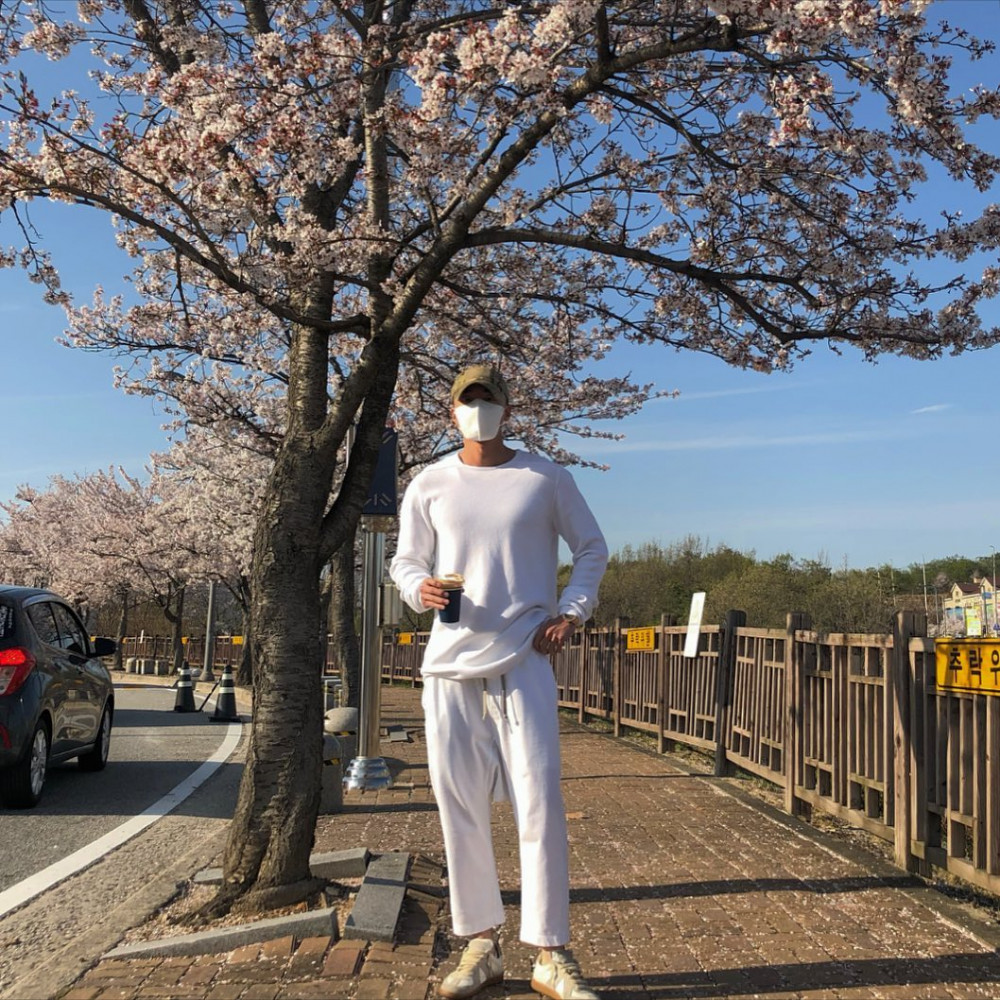 In particular, he caught the attention of his fans as he showed off his slim figure paired with his broad shoulders and firm muscles that can be seen through his shirt.
After seeing his recent photo, netizens commented, "His body is so crazy," "He got more fit," "What's going on? He's so handsome," "That's Roy Kim, right?" "What in the world," "He bulked up," "His face is covered but we can see how handsome he is," and "His body is so nice."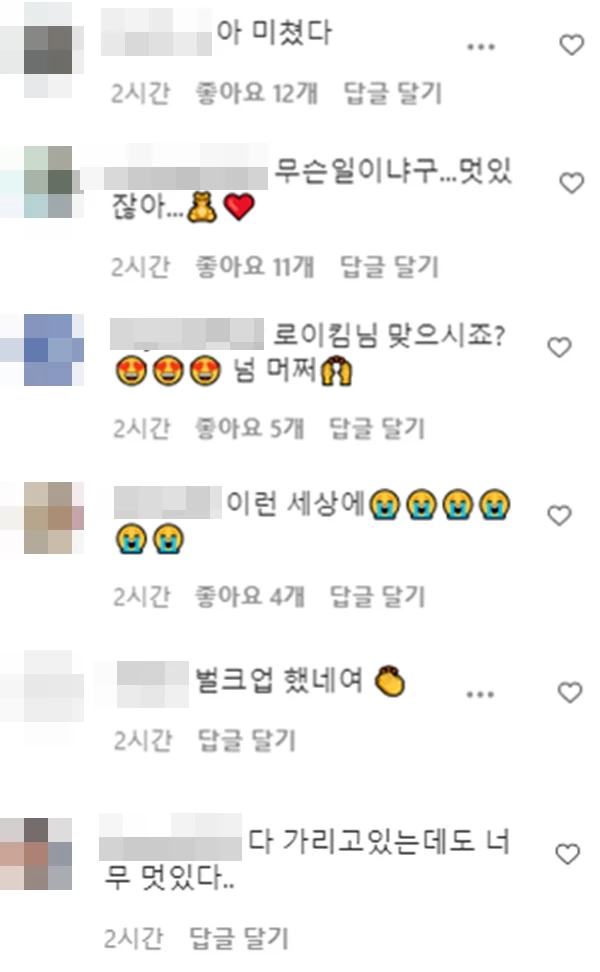 Meanwhile, Roy Kim joined the Pohang Marine Corps in June last year and is currently servicing in the mandatory military service. He is scheduled to be discharged in December of this year.