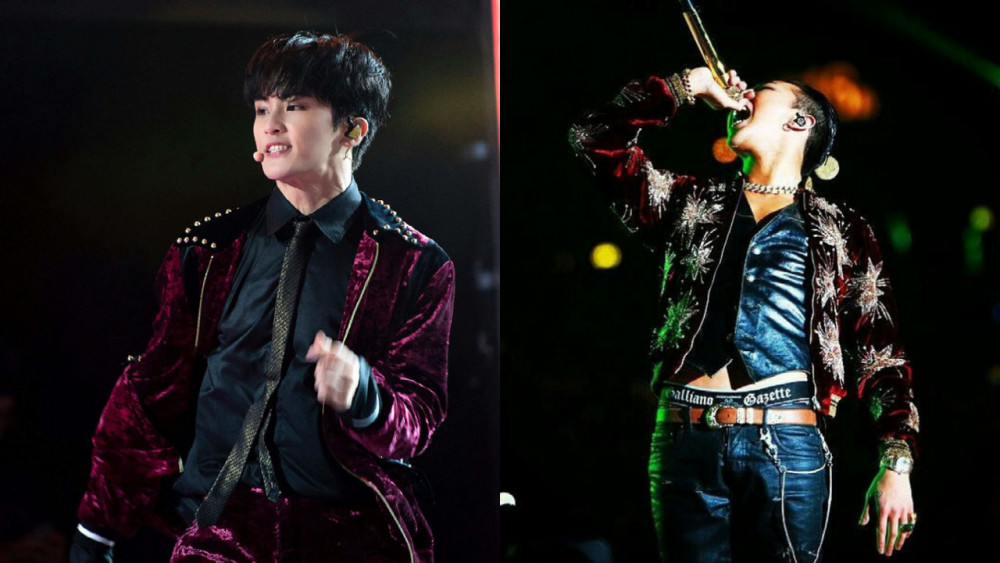 The K-Pop industry might be all glitz and glamour on the outside, but some of the inner workings are rather hush-hush. As a result, very few idols are honest and open about their feelings about the industry itself and the people in it. From the pressures of beauty standards to being worked to the bone recklessly without proper nourishment so as to lose weight, the toxicities are abundant and terrifying. At times, fellow idols can be part of the oppression. These issues need to be addressed but perhaps owing to restrictions of contracts; whistle-blowers are few and far between. However, there's no dearth of idols who have become adept at throwing shade – whether that be at their companies, shows, other idols, and artists, or even at Netizens, especially haters.
If there's anyone who can throw shade as coolly as a tree, it has to be G-Dragon, and he doesn't do it behind anyone's back either. When G-Dragon's displeased, he makes sure everyone knows. While attending MAMA and performing 'Good Boy,' his iconic track with Taeyang, G-Dragon said with his whole chest, "It's been a while MAMA, seems like you're giving out big awards; they're giving it out nicely so there won't be a fight."
Following in his sunbae's footsteps, Suga is a master of throwing shade. While there have been multiple instances of the same, our favorite one is whenever Suga stops rapping abruptly with a smirk to prove that he isn't lip-syncing. Another close second is the time BTS was on VLive. After a moment of silence when no one seemed to know what to say next, Suga broke the silence with the question, "Who do you want to collaborate with?" mimicking the question they get asked the most in Western interviews, especially those with Billboard.
In an iconic moment at V HEARTBEAT, during his acceptance speech, I.M decided to put the cherry on the cake when he addressed haters directly, saying, "I know there are a lot of K-Pop haters, well let the haters bark, I don't even care about it." This is significant also because this isn't just directed at haters of MONSTA X but at those who are disrespectful towards the whole realm of K-Pop in general. On multiple occasions, I.M has expressed his solidarity with the industry, especially when interviewers and media outlets have tried to reinforce unhealthy comparisons between groups. Trust MONSTA X's rapper to not go gentle.
There's no topping Jessi when it comes to being honest and blunt, especially with respect to the industry she's in. Recounting every single time she has thrown shade, rightfully so, at disrespectful comments, industry professionals, variety show hosts, and more would keep us here all day but suffice to know that she does not hold back.
Suho is adept at throwing shade, and he does it in the classiest way possible such that even when he is making it obvious, it sounds like constructive criticism. After all, who can forget all the times he has expressed his dissatisfaction with how SM Entertainment treats him and the fact that the company seems to be investing lesser and lesser money on the group. On the surface, it sounds like a simple complaint, playful even, but on second thought, there's definitely some shade.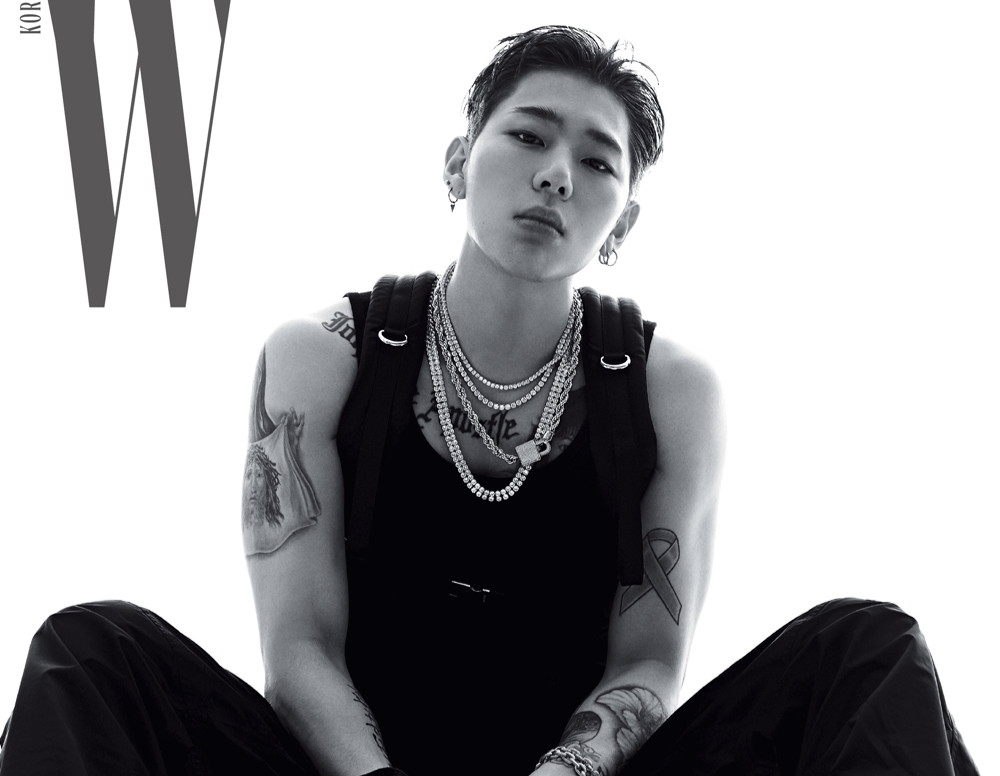 Being a K-Hip Hop artist inevitably means that there will be some shade here and there. As a matter of fact, being blunt is part of the trade, and diss tracks are commonplace. Zico sure didn't hold back when at a variety show; he was asked to send a message to Zico in 2009. He promptly replied by "telling" himself to be careful about choosing companies since it is definitely not as simple as it seems.
Mark is a treasure to SM Entertainment that they don't hesitate to overwork. However, when it comes to protecting their artist against malicious comments and haters, SM might just be a little too slow. As such, Mark took the matter into his own hands when during a performance of 'Cherry Bomb' on 'Jimmy Kimmel Live!', he changed his lyrics from "hater hater talk talk" effectively to "Knet Knet talk talk" referring to "K-Netizens" who had been flooding online forums with hate comments against the group.
Jamie was grossly neglected by JYP Entertainment and she has been quite expressive about the same during her variety show appearances, especially on her own show 'After School Club.' She would practically beg for a full album, but fans know that that was all for naught. Especially considering the excellent vocals and sense of musicality she possesses, her potential was completely hidden by JYP. She has never hesitated to call out her company for putting her musical career on the backburner while promoting ASC and her personality still remains the same. If shade needs to be thrown, she does not hold back. Now under Warner Music Korea, she has started anew on her solo career as JAMIE.