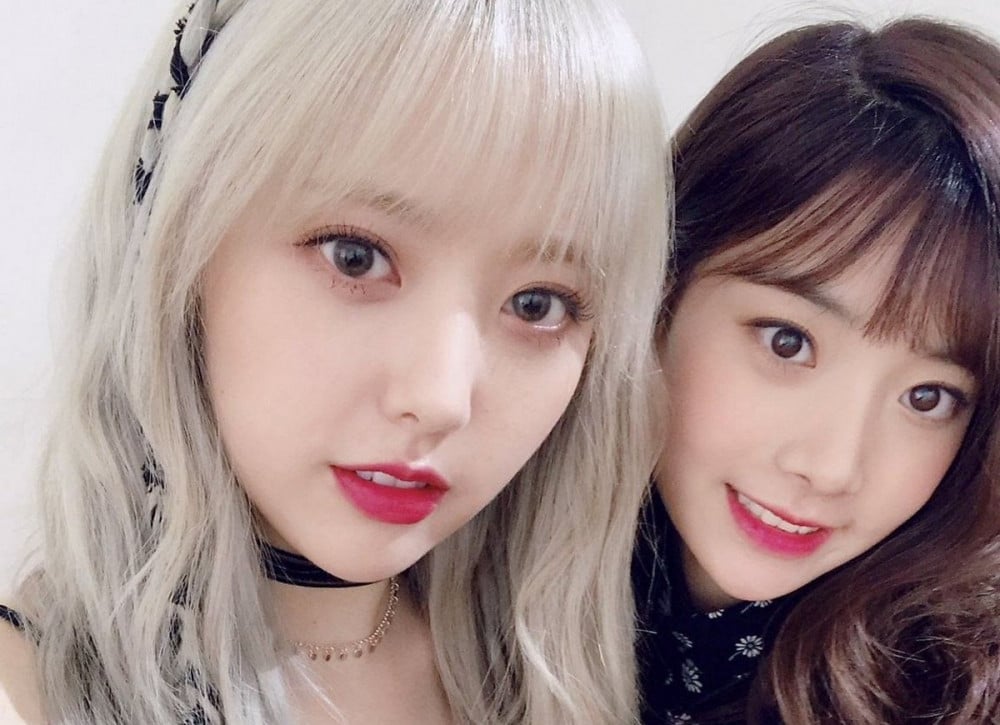 Uni.T's Yoonjo showed her support for former April member Hyunjoo after bullying rumors.

April were recently caught up in bullying rumors involving former member Lee Hyunjoo, and after multiple statements by DSP Media, Yoonjo has spoken up on the issue. As a former member of Hello Venus, Yoonjo appeared on the survival show 'The Unit' alongside Hyunjoo, who was a former member of April, and they both promoted as part of the project girl group Uni.T.

After a fan asked Yoonjo about the matter on Instagram stories, Yoonjo commented, "Hmm... There are many asking about this, and I'm scared that if I don't respond, people will misunderstand. After thinking about it over and over again, I decided to respond. Even today, the UNI.T group chat is discussing the issue. I believe she'll overcome it though it's been tough on her. Please stop harassing her over it. Apart from the people present at the time, no one else will understand the pain, so please don't pretend like you know things. Those who are bothering her with useless interest, please stop."

What are your thoughts on Yoonjo's post?

In other news, former A-JAX member Yunyoung spoke up on April's behalf, and dating rumors soon broke out between Yunyoung and April's Naeun.