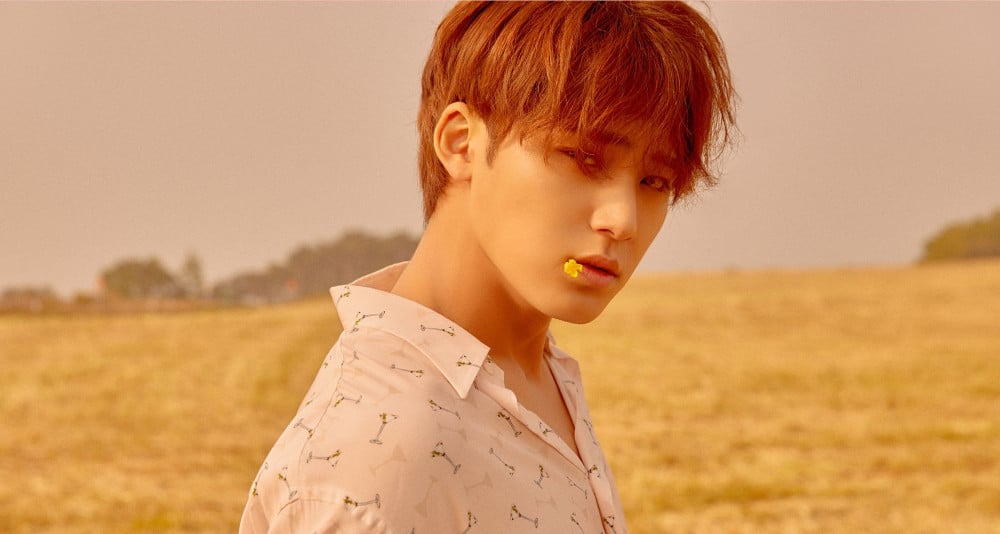 Pledis Entertainment has issued a new statement regarding Mingyu's bullying accusations.
On March 20 KST, Pledis Entertainment announced that Seventeen's Mingyu has firmly denied the recent rumors claiming that he was a malicious bystander of a bullying scene. In addition to the past rumors that were proven to be false, an anonymous accuser recently claimed that Mingyu was "watching and laughing while a victim was being physically assaulted."
The accuser, who later asserted that they were the alleged victim of the scene, apologized for creating a "misunderstanding," as the perpetrator of the assault as well as Mingyu himself "could not remember anything" from the incident.
"Mingyu says that he does not remember seeing anyone get hurt nor does he have any recollection of cursing in order to worsen the situation," wrote the accuser. "I also contacted a friend of mine from those days, and they also could not remember anything. So, I will just close the case."
In the statement, Pledis Entertainment revealed that they got in touch with the accuser and tried to gather evidence leading up to this rumor but could not find any. As Mingyu also denied the validity of these rumors, the company expressed that they are "feeling appalled by the way someone's memory has spread such rumors online."
"It is a relief that this incident as well as all the previous rumors have been proven false, but a lot of people have gotten hurt due to these accusations, and we have had to invest a lot of time and effort to handle this situation," revealed the statement.
Furthermore, an anonymous netizen '181' also tried to back up the claim that Mingyu was a bully during his school days but soon apologized, saying that the rumors may be false.