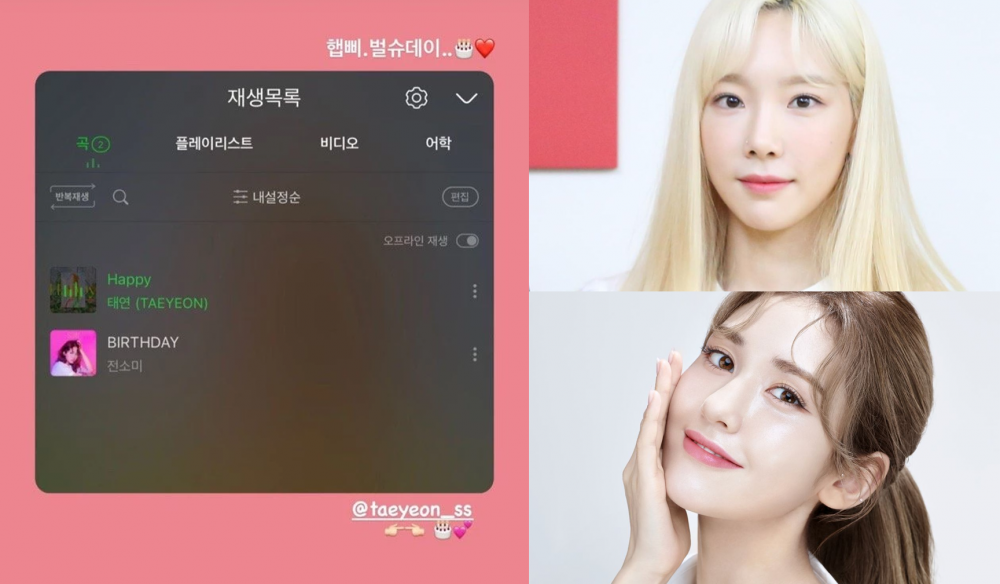 Jeon So Mi celebrated her birthday on March 9th and sent a cute message to Girls' Generation's Taeyeon as well since they share the same birthday.
Jeon So Mi posted a capture of her playlist on her Instagram story on this day. The playlist included two songs - Taeyeon's "Happy" and Jeon So Mi's "Birthday." Jeon So Mi also didn't forget to tag Taeyeon's Instagram to send the message to her senior.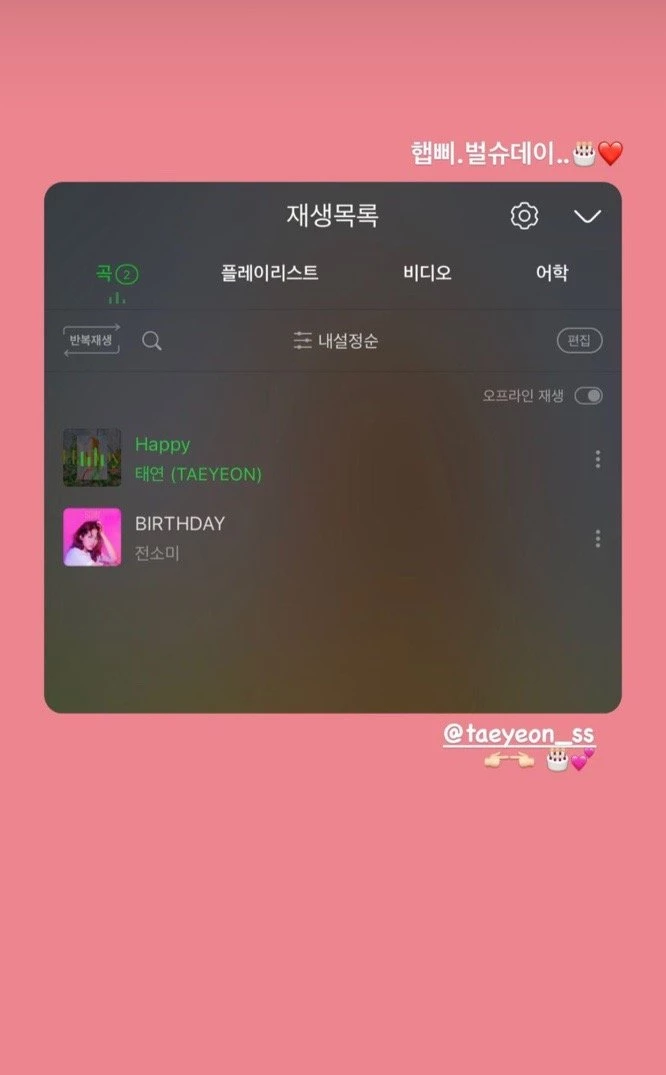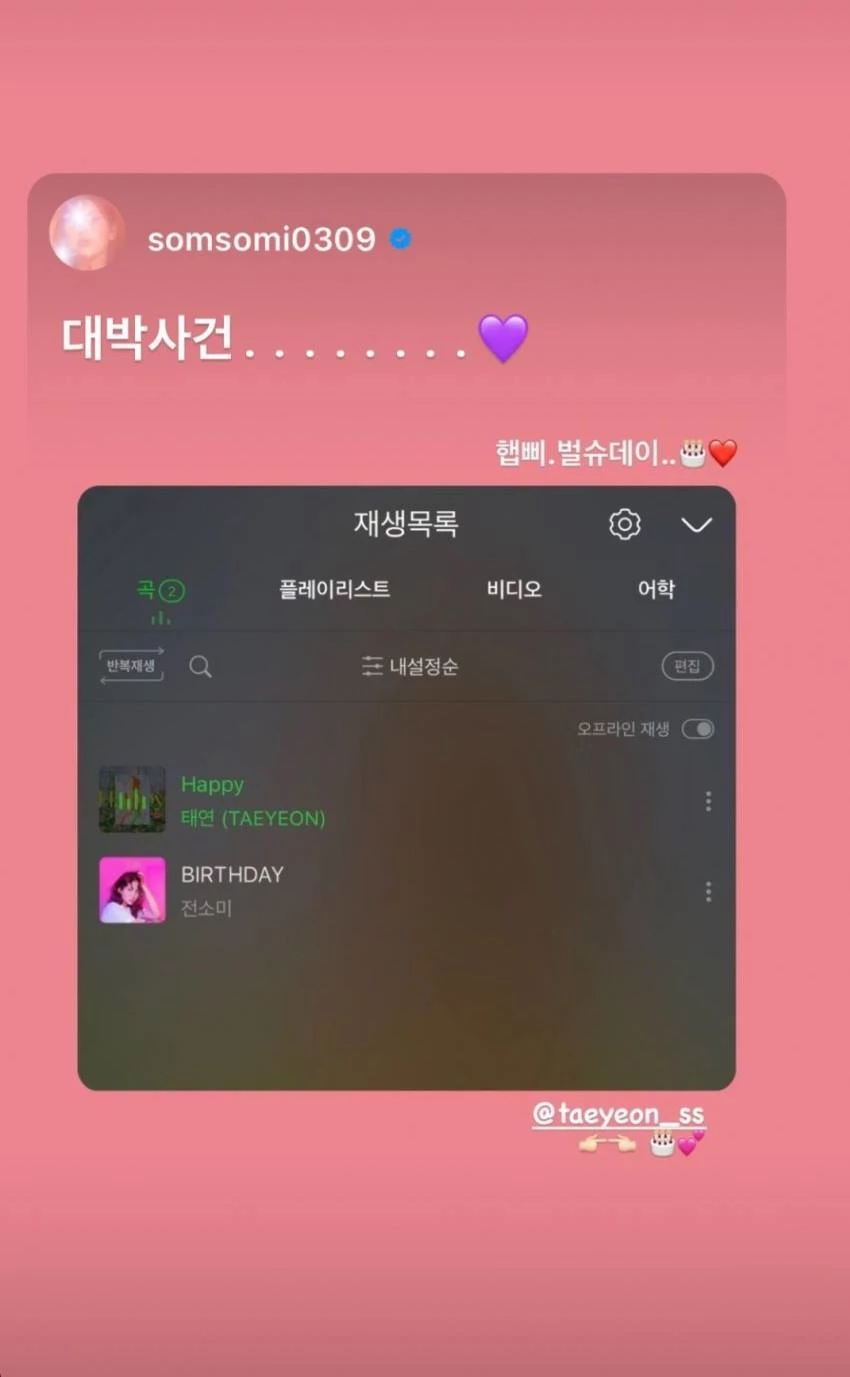 In response, Taeyeon shared Jeon So Mi's post by replying, "Wow, that's awesome ♥."
Taeyeon was born on March 9th, 1989, while Jeon So Mi was born on March 9th, 2001. Despite being 12 years apart, the two celebrities showed their cute friendship on social media.